The Only GPS Tracker
that Actually Works
Trackimo® is an intelligent, GPS-GSM tiny device allowing you to find & track your precious things, see exactly where they are, automatically alerting when sensing distress signals.
order today and get 30% Off – $61.09 savings
regular price – $259.99; today's price – $198.90
Keep Track of Your Fleet

Be an empowered entrepreneur with a GPS tracking device that helps you manage vehicles in your fleet. Trackimo's powerful technology can help you keep track of your vehicles and monitor assets, not to mention give you peace of mind thanks to its real-time analytics and reporting feature. The small piece of technology enables companies to make better planning decisions — letting you save as much as 30% on overhead costs alone and encourage you to spend less, without compromising customer satisfaction.
Never Lose Your Drone or Quadcopter

Drones are great for overhead photography and video capture, but because of their size it is easy to lose them. Moderate winds and low batteries are among the most common reasons of drone loss, which is not exactly comforting, considering their sky-high prices. Fortunately, Trackimo's GPS drone tracking technology can help ensure that you can always locate your drone, wherever the wind takes it, literally.
If you've ever lose your prized drone, you can bet that Trackimo can find it for you.
Protect Your Children

Are your children safe? About 1 million children are reported missing yearly, and about 10% of them are said to be abducted. A staggering average of 2,700 children are being reported missing daily. Do you fear that you are going to lose your children due to bad influence on their way to or from school?
A little device called Trackimo will give you peace of mind, letting you know exactly where your children are at any given time. Furthermore, it sends you smart alerts like text, email, and phone calls when something unusual happens, like if your kids venture out of specific parameters (school, house, park), gets lost, or if they press the SOS button.
Locate Your Pets
Pets, especially dogs, are loved and are usually considered part of the family. You invest a lot of money and attention to them, so you have to make sure that they are kept safe, and that you don't lose track of your canine and feline friends.
Only 6 percent of dog owners and 2 percent of cat owners ever find their lost pets at shelters, and it is estimated that 70-80 million dogs and 74-96 million cats are owned in the United States. With the help of Trackimo, you will always know where your pets are by setting up a virtual fence alert for them, which will notify you every time your pets go beyond the safe perimeter.
Elderly Loved Ones
Your parents or grandparents will never get lost, thanks to Trackimo. The device can be attached to pockets or belts, and is very useful for seniors with Alzheimer's, dementia, or persons with Traumatic Brain Injury (TBI). Six out of 10 affected persons have the tendency to wander and get lost, which could lead to dangerous consequences like serious injuries or even death. Keep track your "wandering" loved ones and bring them back to safety.
Smart Alert
Receive alerts by text, email, and app notifications for emergency events, safety zone breach, speed thresholds and sudden movement.
Worldwide Coverage
Trackimo devices can be tracked via web or smartphone app anywhere GSM cellular reception exist.
SOS Button
With one press of the SOS button, the location can be broadcast via app notification, email, or text.
Peace of Mind
All tracking information is available only to you: we value your privacy and security.
Low Annual Service Cost
Trackimo offers the lowest annual service cost of any consumer tracking device worldwide.
Real Time Tracking
GPS and GSM connections provide instant, highly accurate current location and history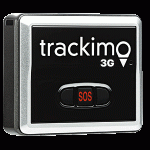 Buy Trackimo today.
Have peace of mind tomorrow.
Order today and get 30% off – $61.09 saving
regular price – $259.99; today's price – $198.90
+1 year Free GSM Service ($60 value Gift)


Seagull Aerial
---
As a drone pilot who travels the world looking for more remote and beautiful places to photograph, it is imperative to retrieve my equipment every time I leave. If a drone falls in the field, I need to be able to retrieve the vessel to ensure the images arrive at the client. For this reason, I use Trakimo devices whenever I fly for peace of mind that, anytime a fault occurs, I can locate my craft. Thanks for all the incredible work you do, and the incredible gadgets you get out of Trakimo!

The Drone Girl
---
I loved how easy it was to install - it's a simple tracker that's small enough to fit most drones. But what is also incredibly convenient about this crawler is that it does not need to be used just for drones. While I'm Drone Girl, I'm not flying drones 24/7, there are still other things I'd like to use this tracker for, whether you're putting on your pet's collar while playing in the park or me, riding on my bike (I live in San Francisco where bicycle theft is extremely common). I can easily transfer it from my bike to my drone.

Modern Day Family Man
---
I love this little Trackimo. I love this 3G with WIFI. I love his size, the weight of it. Looks good on the hand. It's great for drone, and for pets, pretty much anything. You can hide this very easily. I love that he has a low beep. I recently lost a GPS tracker in the studio. I was not able to find it because I did not have this feature available. It's great to have that. So I give you two thumbs up.