Never lose your drone again!
Trackimo™ is a tiny GPS drone tracking device that will give you peace of mind
as it tracks your drone wherever it goes.
Order Now
Trackimo™ is the most reliable
GPS tracking device for your drone
Easy Setup & Activation
Trackimo™ is simple to install and easy to use, from unboxing to tracking with a smartphone app.
Long battery life
Trackimo™ delivers up to 96 hours of battery life.
Light Weight
Trackimo's light weight doesn't affect your drone's speed and performance – weighing in at only 1.4 ounces.
Worldwide Coverage
Trackimo™ GPS drone tracking devices can be tracked via web or smartphone app where 2G GSM cellular reception exists worldwide.
Low annual service cost
First year is 100% FREE, only $5 per month after the service period is over.
Real time tracking
GPS and GSM provide real-time tracking of your drone via Web, iOS, or Android app
Order Trackimo™ Today
& Save $66 + Free Shipping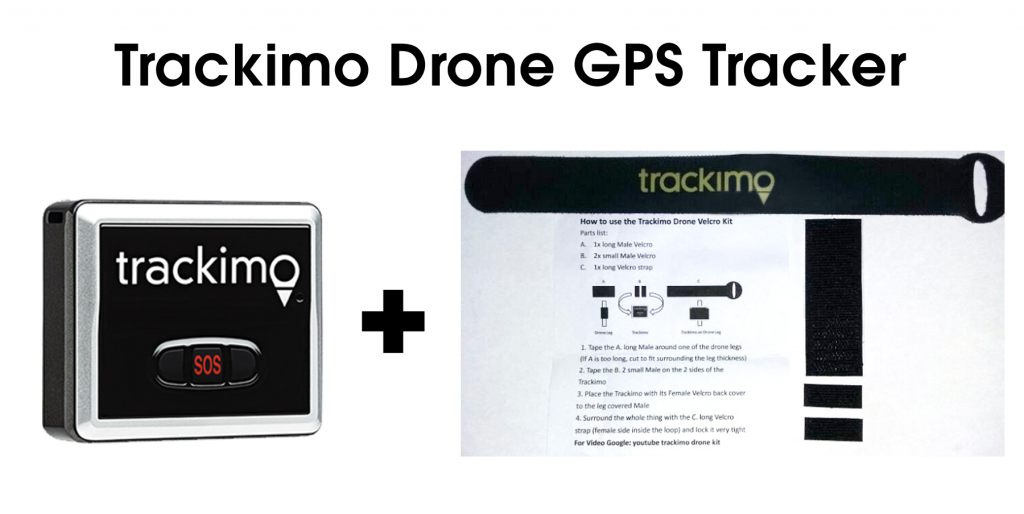 Includes Free GPS service for the first year – Only $5 per month after the first 12 months, the lowest monthly service cost of any tracking device worldwide.
What's in the box:
1 Trackimo GPS drone tracking device; worldwide SIM Card included
1 Micro USB charging cable
2 Battery doors, one of which has a belt clip
1 Battery
Silicone case
Magnetic attachment
Lanyard
Trackimo universal drone attachment kit
Start Tracking Your Drone in 2 Easy Steps
Trackimo™ has a SIM card included in the box, which makes installation easy and hassle-free
Step 1 Activate your Trackimo GPS drone tracking device by registering the device to our website, iOS, or an Android app
Step 2 Attach Trackimo GPS drone tracking device to your unit with our specially designed accessory for drones
In five minutes, your GPS drone tracking device will be active and you can finally have peace of mind knowing that your drone will never get lost again.
Recent Blog Posts About Drones