Know the Accurate Whereabouts of Your Vehicle Carriers Anytime, Anywhere.
Meet the increasing demands of the freight forwarding business with the real-time tracking ability of Trackimo. Let its state-of-the-art features keep you updated as to where the vehicle carrier and the cargo are at any given time and enjoy peace of mind.
Trackimo™ is a GPS/ GSM freight tracking device that provides you the real-time location of any object you wish to track.
Know the exact location of the vehicle carriers and assure clients that their goods are arriving on time and safe.
In a business that considers time a crucial factor, manage deliveries better and avoid unnecessary delays.
Send immediate assistance to the carrier in the event that an unforeseen and unwanted circumstance ensues.
Know every piece of information regarding the whole delivery process, everything that happens while the goods are being transported, and avoid delivery errors and disputes.
As a shipper, build a more visible and transparent relationship with the carrier company (and vice versa) with a technology that gives you accurate information regarding the transport of goods.
Be updated about the vehicle's departure and arrival, keep drivers honest with the help of tracking, and eliminate unnecessary overtime
Prevent loss of goods, theft, and ensure driver's safety.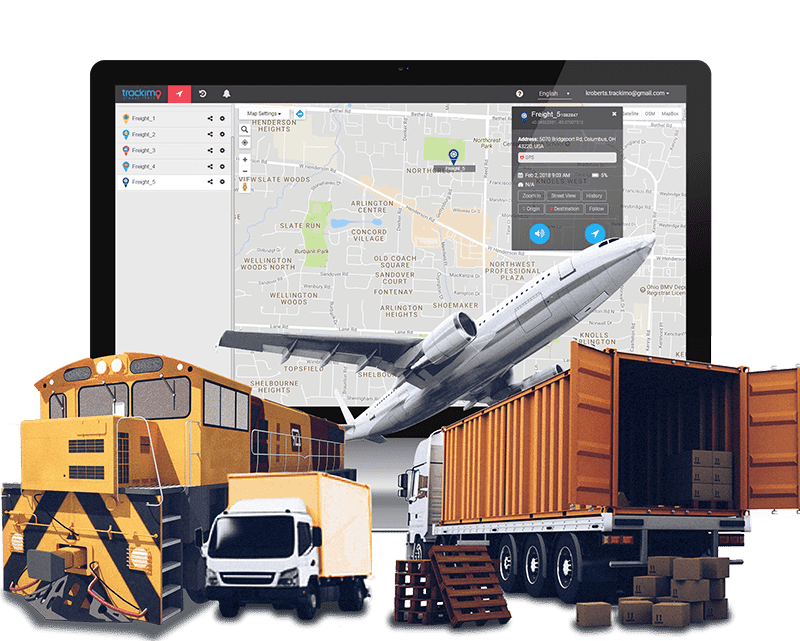 Trackimo™ is the smartest way to manage deliveries.
Easy Setup & Activation
Trackimo™ is simple to install and easy to use, from unboxing to tracking with a smartphone app.
Light Weight
Trackimo's light weight doesn't affect your freight's speed and performance – weighing in at only 1.4 ounces.
Long Battery Life
Trackimo™ delivers up to 96 hours of battery life.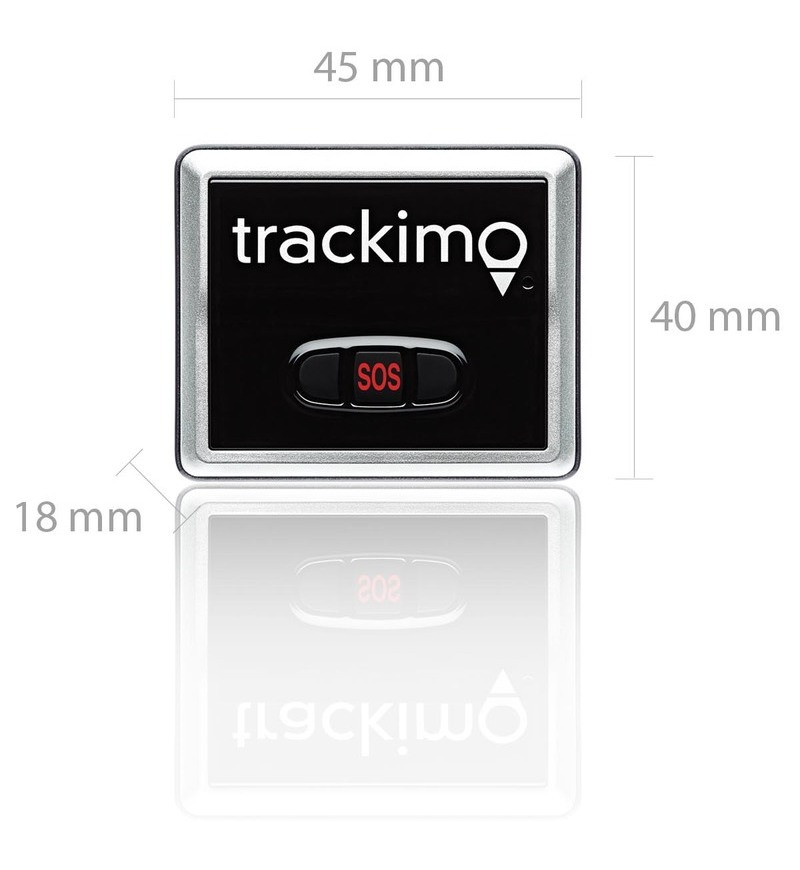 Worldwide Coverage
Trackimo™ GPS freight tracking devices can be tracked via web or smartphone app where GSM cellular reception exists worldwide.
Real Time Tracking
GPS and GSM provide real-time tracking of your drone via Web, iOS, or Android app
Low Annual Service Cost
First year is 100% FREE, only $5 per month after the service period is over.
Order Trackimo™ Today &
Save $110 + Free Shipping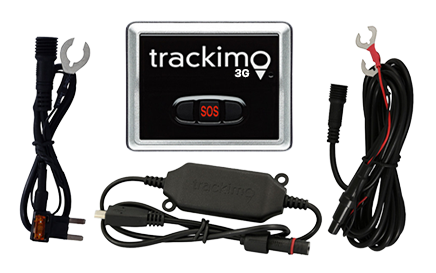 Includes Free GPS service for the first year – Only $5 per month after, the lowest monthly service cost of any tracking device worldwide.
What's in the box:
1 Trackimo GPS Freight Tracking Device
Worldwide SIM card included
1 Micro USB charging cable
2 Battery doors, one of which has a belt clip
1 Battery
Silicone case
Magnetic attachment
Lanyard
Order Trackimo Now
Contact Us
Start Tracking in 2 Easy Steps
Trackimo comes with free GSM service for the first year, saving you the hassle brought about by finding a provider. SIM card is included, and the device works out of the box. No credit card needed for activation, a valid e-mail address will suffice.
1. Activate your Trackimo GPS freight tracking device by registering the device on our website or through the iOS or Android app.
2. Attach Trackimo GPS freight tracking device to your vehicle with our specially designed easy-to-use accessory.
In 5 minutes, your GPS vehicle tracking device is already activated, and you can have peace of mind, knowing that you can track the goods 24/7.