30% of Drone Owners Lost Their Drone Never to be Found
Trackimo™ is a tiny 3G GPS drone tracking device that ensures the recovery of your drone in the unfortunate event of a fly away!
Get Trackimo Now
Reasons Your Drone Can Fly Away
Flyaway drones are a nightmare for drone owners around the world. The worst part is that they can happen any time.
Preventing drones from flying away may be a challenge as they stem from various reasons,
so the best option drone owners have is to be prepared ahead of time.
Fighting the Wind
Radio Interference
Faulty Firmware Upgrade
Loss of Connections
Piloting Error
Software Glitches
Loss of Line of Sight
Bad GPS Data
Our unique features ensure that your drone is protected
Easy Setup & Activation
Trackimo™ is simple to install and easy to use, from unboxing to tracking with a smartphone app.
Light Weight
Trackimo's light weight doesn't affect your drone's speed and performance – weighing in at only 1.4 ounces.
Long Battery Life
Trackimo™ delivers up to 96 hours of battery life.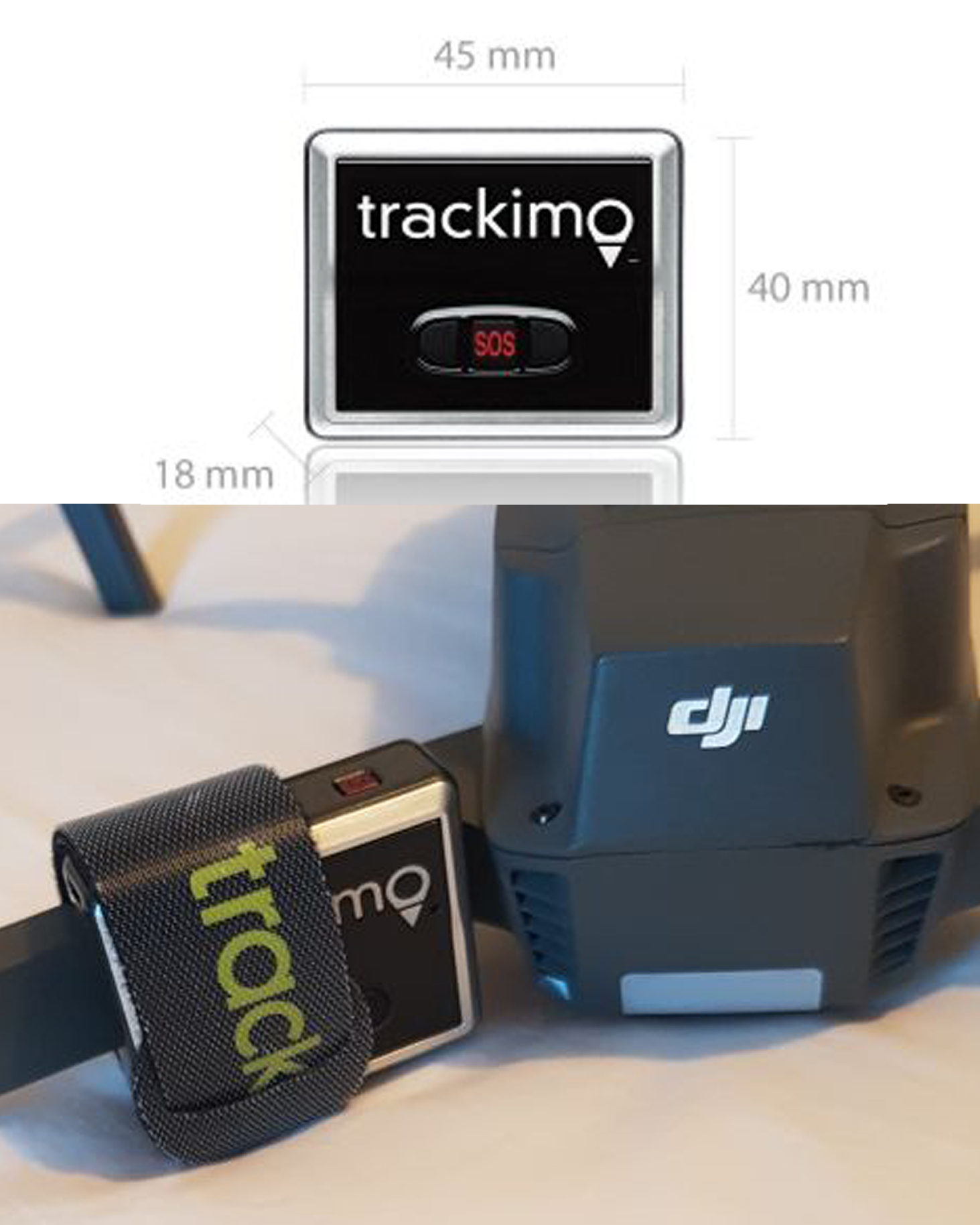 Worldwide Coverage
Trackimo™ GPS drone 3G tracking devices works worldwide unlike 2G devices which has limited coverage.
Real Time Tracking
GPS and GSM provide real-time tracking of your drone via Web, iOS, or Android app
Low Annual Service Cost
First year is 100% FREE, only $5 per month after the service period is over.
Order Trackimo™ Today & Save $90
+ Free Shipping + Free attachment kit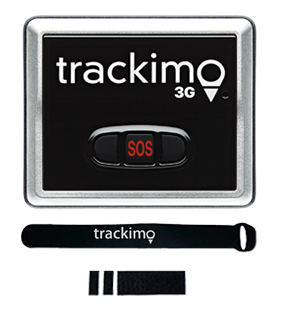 Includes $60 GSM Cellular internet service for the first year – Only $5 per month after the first 12 months, the lowest monthly service cost of any tracking device worldwide. (device actual price, only $129)
What's in the box:

1 Trackimo GPS drone 3G tracking device
1 Worldwide SIM Card loaded with $60
1 Micro USB charging cable
2 Battery doors, one of with a belt clip
1 Magnetic attachment
1 Rechargeable Battery
Silicone water resistant case
Magnetic attachment
Lanyard
Trackimo universal drone attachment kit
Order Now
Start Tracking Your Drone in 2 Easy Steps
Trackimo™ has a 3G SIM card included in the box, which makes installation easy and hassle-free.
FYI most other trackers don't come with loaded SIM and are 2G. Trackimo is 3G with 100% US coverage, 2G will cover less than 50% of the US.
Step 1 Activate your Trackimo GPS drone tracking device by registering the device to our website, iOS, or an Android app
Step 2 Attach Trackimo GPS drone tracking device to your unit with our specially designed drone attachment kit.
Within 3 minutes, your GPS drone tracking device will be active and you can finally have peace of mind knowing that your drone will never get lost again.

Benjamin Sims
---
I mount this on my drone, so in case I have a fly away, I can find it. Lasts for days, can access from phone or computer.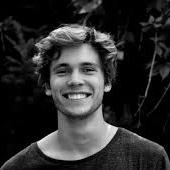 Tate K. Nations
---
This is exactly what I needed to track my drone in case it got lost. From my initial tests, its accurate where I live to around 15ft. The mounting bracket fits perfectly on my Phantom 4 and doesn't affect flight. Highly recommended to protect you investment.

Rodman Bagot
---
Works very well, I'm here in Alaska. Excellent tracking ability, with minimal satellite communication. Highly recommend to drone users that want to protect there investment from loss.

Daniel S
---
Got this tracker on my inspire 1 and works like a boss no complaints its perfect.