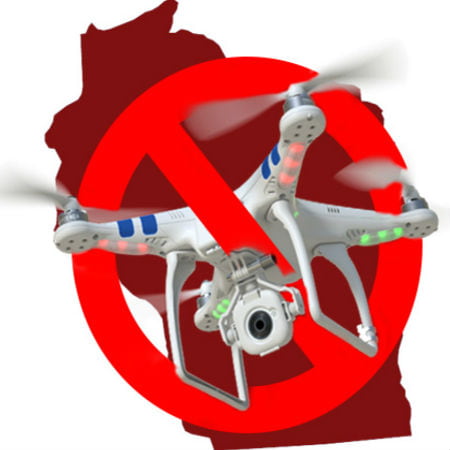 At the moment, a bill that would forbid drones from flying over Wisconsin prisons and permit municipalities to create no-fly zones is drawing hostility from drone operators and technology advocates around the state. Drone owners and operators protest against no-fly zone bill that was proposed.
The proposed bill holds that anyone who flies a drone over a state correctional institution would face a fine up to $5,000. The said bill would also allow municipalities and counties to establish areas where drones cannot be flown. They could impose fines up to $2,500.
Scroll down for video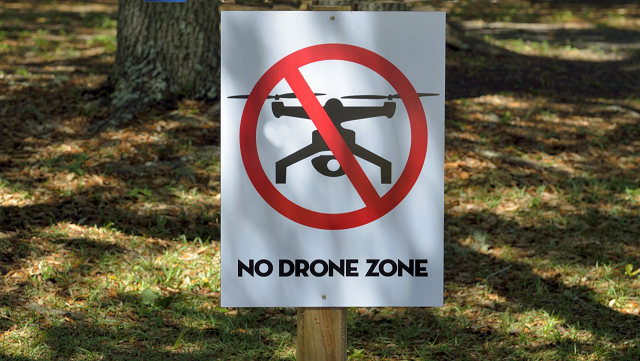 Rep. Michael Schraa, R-Oshkosh, said he and Sen. Richard Gudex, R-Fond du Lac, proposed the legislation at the request of correctional officers, following a series of cases across the country in which smugglers flew drugs, pornography, or other contraband over prison walls.
Schraa tagged it as a "common-sense legislation," which will help correctional officers more safely and effectively do their jobs.
However, other speakers at the public hearing in the Senate Committee on Judiciary and Public Safety said the rules would clash with federal regulations and could stifle economic growth potentials from the relatively new technology. Moreover, drone users in Wisconsin protest against no-fly zone bill.
"This bill would create a patchwork of local regulations," says Consumer Technology Association lobbyist Joe Leibham.
He further explained that the bill, if passed into law, could limit opportunities for commercial drone operators and would conflict with federal authority to regulate airspace.
Prior to this proposed bill, the Federal Aviation Administration (FAA) has been developing regulations for drones, or unmanned aircraft systems, which now require them to register with the agency. Almost 300,000 drone owners registered in the first month since December 21, 2015, when the requirement started.
Although some local and state lawmakers in the past have criticized the FAA's rules for being too lenient and as such, they are coming up with their own rules and regulations. At the committee hearing Wednesday, legislators were unclear on what the FAA's rules actually are regarding airports or other issues.
Sen. Lena Taylor, D-Madison, initially said she didn't think the bill went far enough, raising concerns about the potential for drones to impact other large public places while waiting for more regulations from the FAA. "While we're waiting, we're just kind of in limbo," Taylor said.
Why Drone Operators Protest Against No-Fly Zone Bill?
Bridgeline Tek founder John Christenson and Menet Aero, founder, Peter Menet, both drone operators, said the FAA already has lots of rules regarding unmanned aircraft systems and this bill could hinder economic growth in this arena.
"We have such a strong aviation community here," said Menet, whose company provides commercial drone operation. "Wisconsin could really benefit from this industry."
The representative of the Wisconsin Insurance Alliance, Andy Franken, also said they would like an exemption for insurance claims investigators, who are increasingly using drones for analyzing post-disaster instances instead of physically entering the site.
It was concluded that such law if passed could hamper the progress of the new technology while also competing with existing regulations.
Watch the video below
Let us help you. We'd be delighted to answer any tracking questions you have or discuss the options in more details.