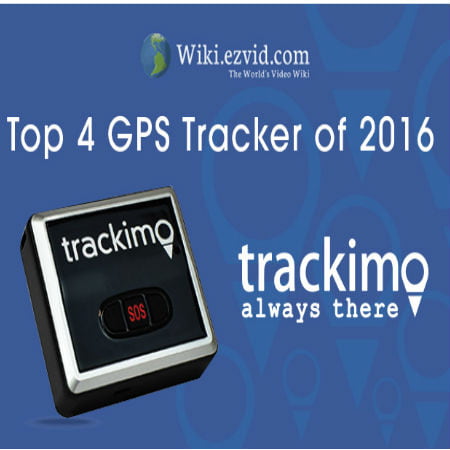 After 28 long hours of research, EZVid was able to publish their assessment of GPS tracker options for consumers in the United States, and Trackimo placed fourth on the list of the best GPS trackers.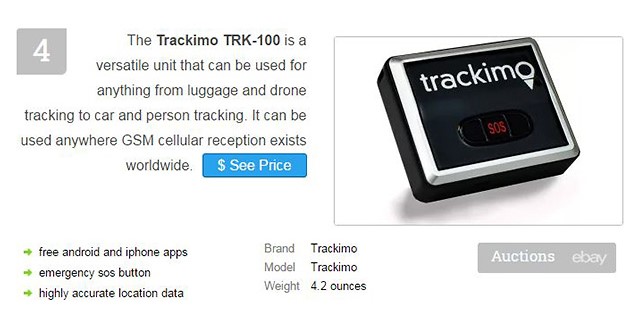 What Makes Trackimo One of the Best GPS Trackers
Trackimo's versatile units, now available in 2G and 3G, can be used for anything and everything—from tracking down your luggage while on vacation or business travel to locating flyaway drones, stolen cars, missing persons, and runaway pets. And it can be used anywhere in the world with no extra charges, thanks to its universal SIM card and mobile app.
The device, with all its 42 grams of weight and being listed as one of the best GPS trackers around, has several features essential in tracking your valuables, including the following:
SOS button allows you to notify your family and ask for help during emergency situations. A must have feature for the best GPS trackers in the market.
Smart alerts let you know via text, e-mail, and app notifications whenever the device detects a change in location, speed limit, and even sudden movement or impact.
Real-time monitoring means the device can be used to get greatly accurate and up-to-date location information courtesy of GPS and GSM. Furthermore, up to a year of data will be stored in the device's memory, which can be retrieved anytime.
International coverage is that one important feature that allows you to track your items from anywhere in the world as long as GSM cellular network is available. Tracking can be done using your smartphone or desktop computer.
And what's more, Trackimo offers free GPS service for the first year and will charge only $5 a month in the succeeding months without any contract obligation. Talking about the best GPS trackers, you can't find any tracking device brand that has offers better than what Trackimo has. And if after a month of using the device, you feel like you're not happy with its performance, you can have your money back in full (less $25 for restocking).
Have the peace of mind you deserve in 2017. Trackimo's worldwide coverage and accurate tracking is all you need to ensure that your loved ones, business assets, and personal items are kept safe and secure.
After all, good things come in small packages—like Trackimo.
Watch the video below
Let us help you. We'd be delighted to answer any tracking questions you have or discuss the options in more details.