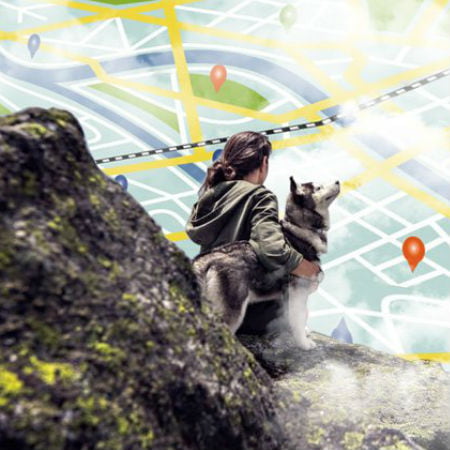 Since car tracking and children monitoring have been widely talked about, this time let's discuss more about track dog walkers using GPS tracker.
If dog owners who are hands-on in taking care of their pets use the GPS device in fear of losing their pets, how much more for pet owners who make use of dog walking services? Not that pet sitters are unreliable, but it's more of ensuring the safety of your beloved pet dogs. The use of GPS tracking for dog walkers is useful especially when the service company you have chosen was picked randomly straight from the yellow pages and not because it's recommended by a friend.
Scroll down for videos
Track Dog Walkers Using GPS Tracker
Pet monitoring using GPS is one if not the most effective way to keep your pets safe. Even when you leave them under the care of expert pet sitters, there's nothing wrong with wanting to be sure that your pet gets needed attention or recommended daily exercise for them. GPS tracking for dog walkers can be worn by your pet as a dog collar.
GPS tracking for dog walkers can be worn by your pet as a dog collar. With the device on them, wherever they go, you get to monitor your pets in real time, any time of the day. Using the tracking app provided by the technology developer, you can view your dog's current location, route history, where it starts and where it ended, as well as the duration of each stop. By this, you will be able to know if your dog has been taken cared of properly.
Although it seems like only dog owners do benefit from using the technology, dog walkers too will find GPS tracking useful.
GPS tracking can be used by dog walkers to keep track of their charges, the number of dogs they accepted, the hours spent on dog walking, and the distance.
Dog walking is a profession that doesn't need a license; therefore, it's hard to know if a dog walker is capable or not. As a dog owner, your only protection is to use GPS tracking for dog walkers to put accountability to these unlicensed pet caretakers.
As for dog walkers, they can use the device to better their service, acquire credibility and referrals, and boost their business, especially these recent years in which this particular line of occupation has gone mainstream and become competitive.
Watch the videos below
Let us help you. We'd be delighted to answer any tracking questions you have or discuss the options in more details.