Have you once lost your belongings when traveling? There are steps you can take so as not to ever experience that again. Learn here important tips to avoid losing luggage.
Tips to Avoid Losing Luggage Every Traveler Should Remember
One of the most horrible experiences that can happen to any traveler is losing a luggage. Your much-anticipated vacation may be ruined by this preventable incident. But according to Air Travel Consumer Report by the U.S. Department of Transportation, in February 2016, mishandled luggage are down to 2.64 cases for every 1,000 passengers from 3.64 in the same month last year. That number is equivalent to 118,554 of mishandled baggage in one month.
If you want to see your bag at your final destination and to know what to do in case your bag has disappeared, here are tips to avoid losing luggage you must remember.
Scroll down for videos
Be at the airport ahead of time and avoid short connected flights
First on the list of tips to avoid losing luggage is to get to the airport as early as possible. If you know that you have bags for checking, get to the airport earlier than the recommended 60 minutes before a domestic travel and 120 hours for international travel. By having it checked early, you are giving your bag ample time to get through the Transportation and Security Administration scanning onto the plane's hold.
Before you place your bag to the conveyor belt, double-check the routing label if the information is correct and if the printout is clear. Because even though there's a bar code somewhere in the label that stores accurate passenger's flight details, it is readable by computers only. The airlines still rely on human baggage handlers to get the bags to their proper destinations.
If you have connecting flights, avoid booking your next flights with a departure time so close to your first flight's arrival. A shorter time interval will increase the probability of your bag not making into your next flight. The baggage handlers will not have enough time to transfer your bag from one plane to the next. In some flights, you may even have to retrieve your luggage yourself and you will have to recheck. That would require you more time to transfer to your next flight. So it's advisable to ask the airline reps when you check in for your first flight who will transfer your luggage, you or them.
Prepare your luggage
One of the best tips to avoid losing luggage is to embellish your bags with bright accents such as ribbons, belts, and other accessories that will allow you to easily identify it. It is especially important since bags today look almost alike. Actually, a lot of bags are missing not because the airline misplaced them, but because some passengers mistakenly took a bag they thought are theirs. Additionally, an attractive or unique decoration is easily noticed by baggage handlers, so there's little chance that your bag will just be left behind.
What happens when your identifier is damaged? That's why you also have to put an identification or a copy of your flight details with your contact number on the outside pocket of your bag, so that the airline will have another way of reaching you.
Travel experts say that when traveling, assume the worst, which means, don't include your valuable items such as your wallet, medication, passport, and gadgets when packing your suitcase. Instead, put them in your carry-on bag. List down the items you will bring with you and take a photo of it so it would be easy for you to claim reimbursement in case your bag gets lost. Take also a snap selfie with your luggage so the airline will have an idea of your bag's size and of course its appearance.
Insert a tracking device in your bag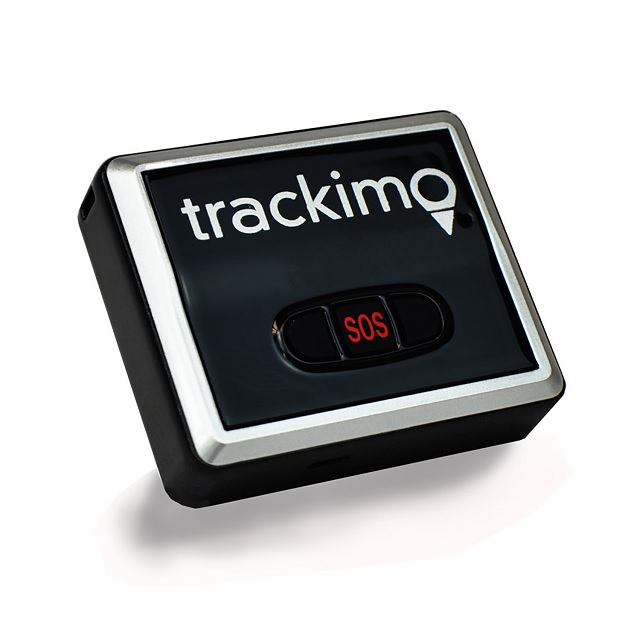 This is a good investment especially if you have an important item inside your bag. A GPS travel tracker device is perfect for travelers, it doesn't take much space inside your bag, it's slim, and its size is similar to a credit card. With it, you can track your luggage anytime and anywhere in the world. The device is a great help so you can quickly find lost luggage. You don't have to worry if you have multiple flights because its battery can last up to seven days. What's great about this tiny device is that you will receive an alert if your bag gets opened.
Know your rights as passenger
If it's clear that your bag is not coming, meaning that you have not seen your luggage after waiting for a few hours, don't wait until tomorrow and immediately file a lost luggage report with the airline before your leave the airport. Don't forget to ask the staff assisting you for the copy of your complaint, as well as phone number and the name of the person you have to contact for follow-up of the status of your report.
Airlines are required by the Department of Transportation to reimburse passengers for lost bags for a maximum of $3,300 per passenger for domestic flights, and for international flights, it's $1,131 per passenger. However, there is no clear guidelines given for delayed luggage. Some airlines provide free toiletries or give money for it. While others don't offer money. In that case, ask the airline which items are acceptable for refund, then save your receipts.
Once your bag is declared officially lost, you will be asked to fill out another report, a more detailed one. This will enable the airline to estimate the worth of your bag and its contents. You may also want to inform your insurance provider because lost luggage is included under the off-premises coverage. It could be covered by the insurance.
Watch the videos below