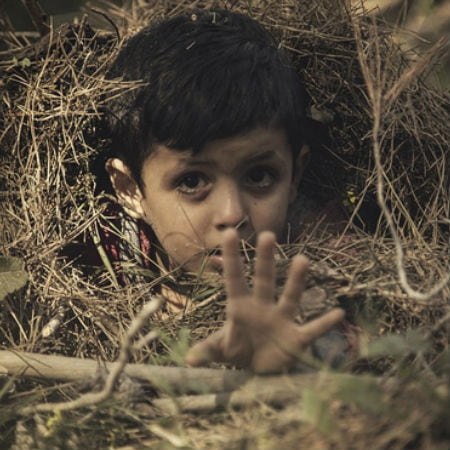 The case of Maddy Middleton devastated not just her local community but also the rest of the world.
Middleton was reported missing last July 26, 2015. Her body was discovered later—beaten, sexually assaulted, violently stabbed, and strangled just 24 hours into her disappearance. The perpetrator, her fifteen-year-old neighbor, has since pleaded not guilty to all the charges filed against him.
Middleton's murder case, which remains unsolved, is enough to strike terror in the heart of parents and children alike. As much as people continue to try and grapple with what happened to Middleton, they also can't help but worry for the safety of their own children.
Scroll down for video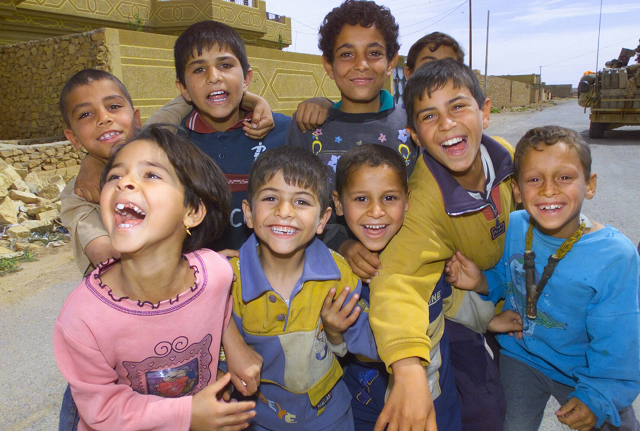 Situations that deal with the loss of an innocent child due to an unthinkable crime cause grief, not just to the victim's family but to the rest of the community as well. To prevent this from happening again, individuals need to band together to ensure that the environment is safe for everyone.
Helpful Children Safety Tips
1. Fight your own anxiety while ensuring your child's safety
Keeping your child indoors and away from the world is not protecting them at all. Instead, this is only feeding your own anxiety and fear. It is advisable that your child's life continues and that their freedom is not taken from them. What parents can do in the wake of a tragedy is to take extra precautions in keeping kids safe.
There are many children safety tips out there that you can adopt. One is to develop a safety plan together. Take advantage of GPS devices such as Trackimo so you can monitor your child's whereabouts throughout the day. Every parent should also make sure that they know who their children are interacting with each day and ensure that they are supervised by a trusted adult during play time.
Only answer to questions when your child asks about it and present them with facts while steering away from the mature details. After which, you can explain to your child how you can work together in ensuring their safety.
2. The victim or their family is not at fault for these violent crimes
The problem with society nowadays is that they make a quick judgment and quickly point fingers on whoever they want to take the blame. What happened to Middleton, first and foremost, was a heinous crime and a terrible tragedy, and it should be known that blaming the little girl's family will not ease anyone's pain. Communities need to be one when it comes to sharing with a family's grief, and as stated, they should unite to help make their environment a safer place to live in.
3. Do not take any chances
Parents, guardian, and adults, in general, should be aware of all the potential dangers that surround children each day. If you cannot be where they are, important children safety tips include making sure you have a tracking device and a trusted adult around to supervise them. The more you educate yourself about your surrounding, the more you are helping your child stay safe. Many children have drowned, wandered off, and had gotten abducted after a minute of pure negligence. Sit down and talk to your children about what they should and should not do in various situations no matter how old they are.
4. Do not just talk about the hazardous situations, see to it that they practice methods on how to stay safe as well
Most parents simply tell their children not to go near strangers but are often unaware of the tricks that abductors can resort to. Middleton's case is an example of that. She was invited by her teenage neighbor for ice cream when he murdered her. He happened to be an acquaintance of Middleton and someone that the community did not even ever view as a potential threat.
It calls to show that parents need to stress out what children should do in case they are in a situation like this. One of the important children safety tips is to tell them not to go to other people's houses without their permission first and that they should check with their parents before going anywhere with other adults.
Abduction is not the only threat out there, kids can be potentially harmed through injury or drowning. So discuss with them all the other possible unsafe situations, and more importantly, educate them on how to distinguish trouble and where to get help as well.
5. Help children find comfort with their own peers
It is often advisable to let children from the same age group find comfort with each other after a tragedy strikes. Do not hinder your child's ability to show compassion toward the victim or other children who have heard the news and are bothered by it. As a parent, you may also encourage them to express what they feel about the whole situation through different ways. You can have them draw a picture or write down what's on their mind. Do not leave feelings bottled because the more you share in each other's grief, the more emotional baggage is lifted off your shoulder.
6. Work with members of the community to make your environment a safer place to live in
Do not just hide behind closed windows after a tragedy happens. Step up and attend community gatherings to help find a solution in reducing the possibility of your kids getting into danger. Help disseminate children safety tips around the community. It is better to be prepared than to just sit and wait until it happens again.
Watch the video below