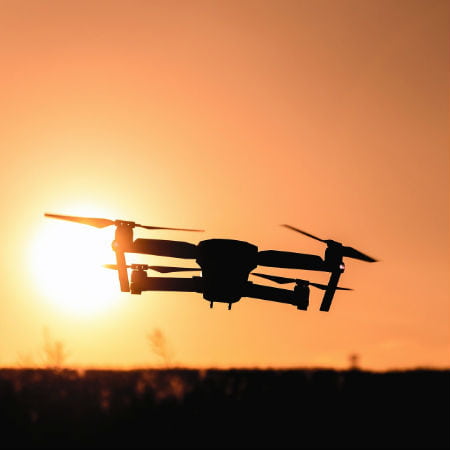 The year is ending, which means it's time for some year-end lists of all the best things the year 2017 has witnessed. This time, let's talk about the unmanned vehicle that managed to draw a battalion of enthusiasts around the globe with its state-of the-art features that allow you to capture high-quality videos and images of best drones of 2017.
Whether you have been flying a drone and want it replaced or are just starting to know it and want one for yourself, this is a list you should read. We've shared a list of the 2016 best drones last time, and now we've come back with another awesome list. Here are the best drones of 2017, it's time to see if your favorite model made the list.
Top 10 Best Drones of 2017
Scroll down for videos
10. AirDog

What makes it one of the best:
Considered a fully autonomous drone, AirDog does not need the owner to control it via a remote, letting you focus on your aerial shoot. This amazing feature alone is enough reason to name the AirDog one of the best drones of 2017.
Lets the owner make in-flight adjustments using a tracking device called AirLeash
Can easily fit in your equipment bag with its foldability
Allows the owner to update the software and use newly released flight modes at no costs
Has light detection and ranging feature that allows it to measure ranges through light to avoid ground collision
9. DJI Phantom 4 PRO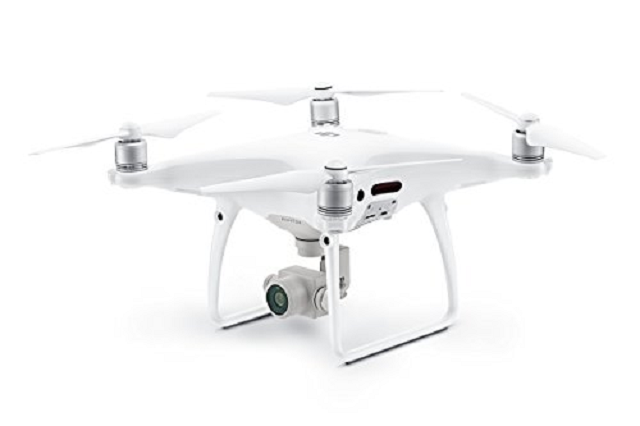 What makes it one of the best:
Is able to capture 4k footage at 30fps as well as high-quality images. Also incorporated into it is the gimbal stabilization technology that makes it possible to capture smooth and clean videos while the device is in the air.
Has auto takeoff and return home features, allowing for easier control
Comes with an app that helps the user to operate the camera the easiest way possible
Allows the owner to edit the videos, as in add background music and text, using the DJI director software
8. DJI Mavic Professional Drone
What makes it one of the best:
Can fly for as long as 25 to 27 minutes at as fast as 60 kmh (40 mph)
Can capture 4K videos and comes with features that help ensure the footage are of the highest quality
Adopts the global positioning system and global navigation satellite system for more accurate positioning indoors and outdoors
Can be flown by phone as long as it is connected to a wireless network
Comes with DEVO F12E FPV transmitter/receiver with 5-inch FPV screen
With 3,280 line-of-sight range capability
Very portable, as it can be folded down as small as a water bottle
7. Yuneec Tornado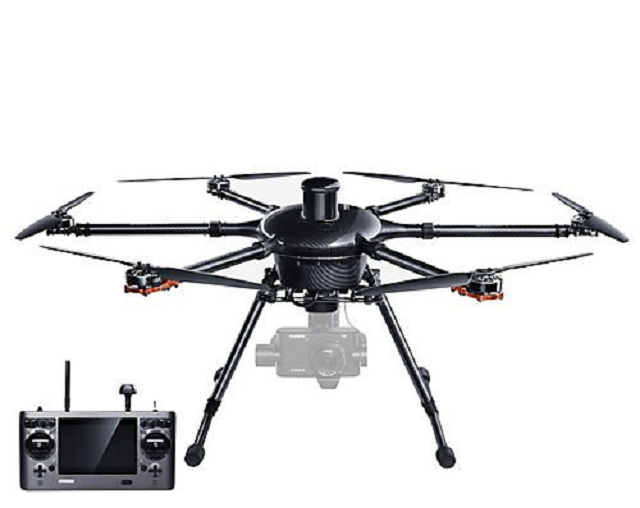 What makes it one of the best:
Has fail-safe folding arms
Comes with return home and auto landing features
Can make safe landing even with a single motor failure
Has retractable landing gear
Has carbon fiber frames, which are lighter
Is compatible with GB603 gimbal for Panasonic GH4 camera
6. Voyager 3 GOPRO UAV DEVO F12E RC Drone Quadcopter Gound Station Gimbal
What makes it one of the best:
Takes high-quality 1080p 60 fps footage with its professional HD camera
Has a reliable GPS and GLONASS navigation system
Comes with 3D gimbal for smoother 360-degree captures
Easy to fly with its one key for takeoff/one key to land/one key to return to base feature
5. DJI Inspire 1 PRO (Black Edition)
What makes it one of the best:
Comes with a remote controller, shell, and battery in matte black
With it is the Zenmuse X5, DJI's high-quality camera that captures 4K videos at 30 fps and images at 16MP
Has propeller and installation kits for more reliable locking mechanism
Works with the DJI Inspire 1 ready-to-fly platform
Comes with a new motor with an improved performance, allowing for easier control
4. DJI Matrice 600 Drone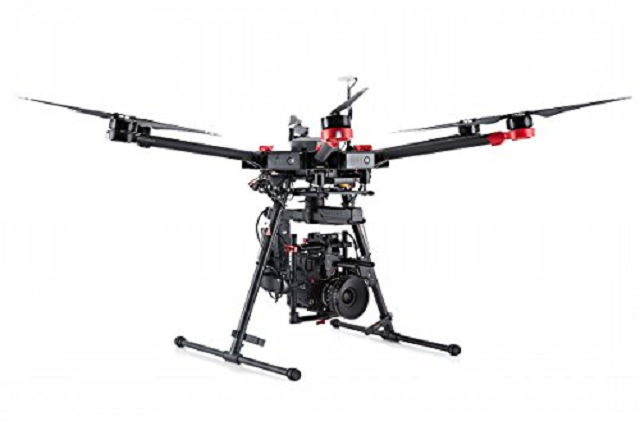 What makes it one of the best:
Has a modular design that makes it easy to set up
Has a total takeoff weight of 33 lbs
Is capable of full HD 1080p live monitoring
Supports the DJI GO app and the DJI Assistant 2
Has retractable landing gear
Integrated with DJI technologies including the Lightbridge 2 transmission system and A3 flight controller, definitely making it one of the best drones of 2017 that is well worth the investment
3. DJI Inspire 2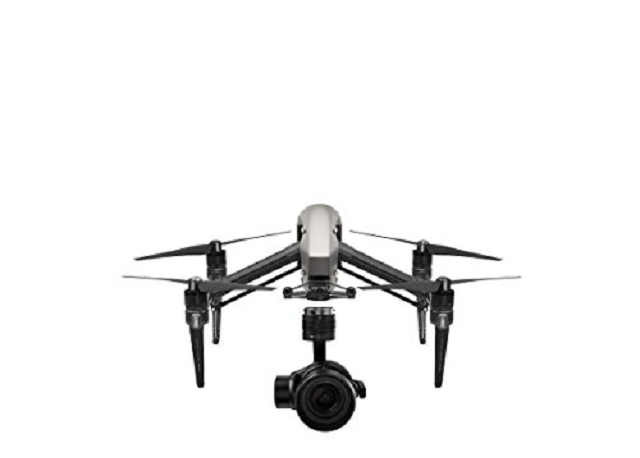 What makes it one of the best:
Has a maximum takeoff weight of 8.82 lbs
Capable of capturing 5.2K videos at 4.2Gbps for Adobe CinemaDNG raw videos
Supports several media formats including Adobe CinemaDNG, Apple PreRes 422 HQ (5.2K, 4K) and ProRes 4444 XQ (4K), H.264 and H.265
Records 4K footage in H.264 and H.265 with a bit rate up to 100Mbps
Can go as fast as 67 mph
Can ascend at 23 fps and descend at 30 fps
Has new propulsion system that allows the drone to propel at 50 mph in 4 seconds
2. Freefly Systems ALTA UAV
What makes it one of the best:
Can be set up in under five minutes
Optimized for up to 15 lbs payloads
Has carbon fiber frames, making it ultra light
Designed to be the best tool for aerial photography with its ability to capture cinematic aerial shots (and also giving the user an option to mount the MōVI on top)
1. DJI Matrice 600 PRO Hexacopter Arial System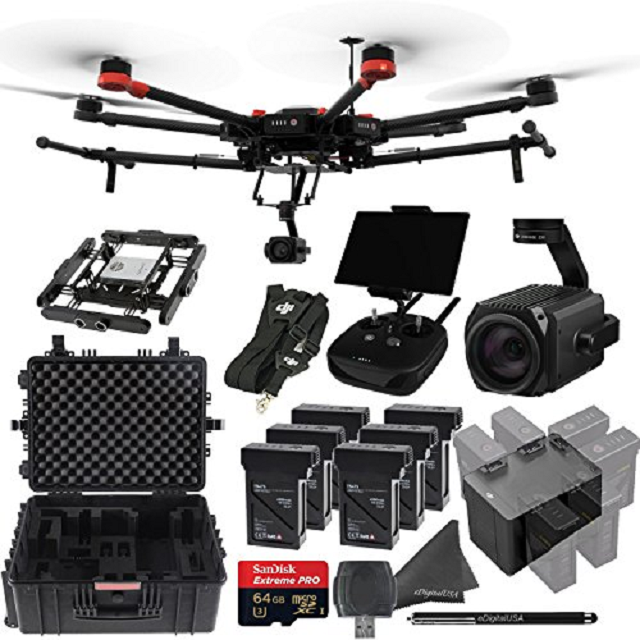 Topping the list of the best drones of 2017 is this masterpiece from industry giant DJI.
What makes it one of the best:
Comes with the Zenmuse Z30, the first integrated aerial camera that offers optical zoom of up to 30x and digital up to 6x, supports TapZoom range, Defog, One Key to 1x image, anti-flicker, and more!
If the buyer finds any problem with the DJI Matrice 600 PRO, they can return the package within ten days from when it was delivered. (Damages units, however, are ineligible for return). Customers will be given a replacement after they've reported any defect to eDigitalUSA within ten days of receipt.
This year has been so eventful for drone enthusiasts, with the launch of numerous high-quality UAVs from the biggest drone manufacturers, and this list of the best drones of 2017 proves just that. This 2018, all drone lovers can expect even better releases from these industry giants.
Watch the videos below
Trackimo:
Let us help you. We'd be delighted to answer any tracking questions you have or discuss the options in more details.