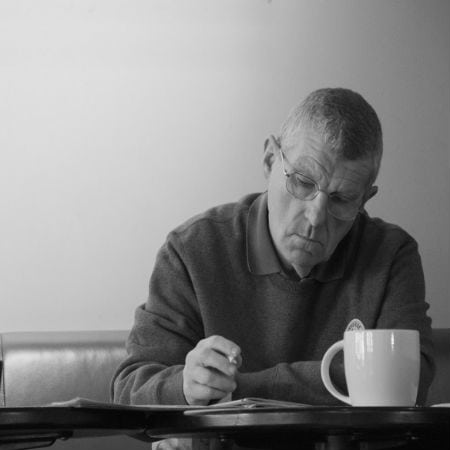 Whether you want to call it "independent living," "non-assisted living," or "aging in place," it means the same thing: growing older without living in an assisted healthcare environment.
The possibility of living in a commune full of older people who need healthcare is not appealing to seniors. In fact, up to 90 percent of people aged 60 and up want to age in place or grow old in their own homes, as reported by the American Association of Retired Persons (AARP). About 82 percent of those who need healthcare assistance also prefer to stay in their own homes.
High-tech monitoring systems and other gadgets have been a good aide for seniors aging in place. These gadgets not only help them live their lives as fully as they still can, it also gives other family members peace of mind. Home-based tech tools are especially good, cheaper alternatives to moving an elderly person into an assisted living facility.
Here are some of the more common technologies that serve as aide for seniors aging in place, which could help you get started in assisting your aging elderly parents.
Technology as Aide for Seniors Aging in Place
Sensors
Activity-based sensors are the perfect aide for seniors aging in place, especially when you can't keep calling your parents throughout the day to check in on them. These sensors can be placed around the home and will discreetly reassure you that your elderly parents are up and carrying about their daily business. If none of the sensors detect anything for too long, a family member, caregiver, or emergency response service is alerted via phone, e-mail, or text message.
Some models integrate a suite of sensors and devices that apply machine learning algorithms to the data, helping them detect changes to a person's routine that could suggest risk factors. Wellness devices can also detect changes in activity levels, sleeping and eating patterns, as well as bathroom visits and medication adherence. Even emergency situations like wandering out of the home or instances of falling can be recorded to take better care of a senior who wants to age in place.
Sensors are less intrusive and certainly smarter than installing video cameras around the house. They can be installed on doors, windows, and even other fixtures to ensure that all bases at home are covered.
Scroll down for videos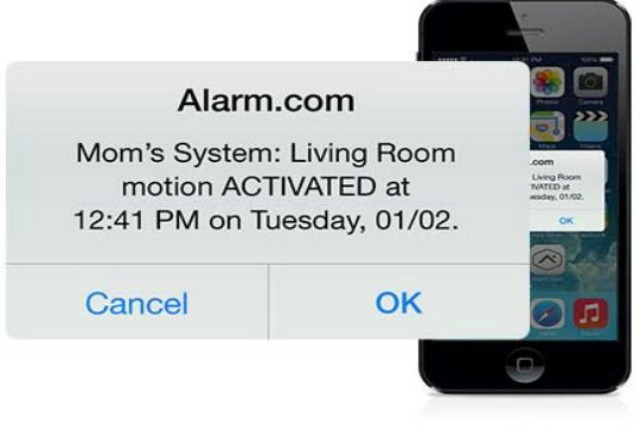 Fall-detecting pendants and GPS trackers
These pendants are worn by the elderly around the wrist or the neck, and they are made with the purpose of getting easy access to emergency contacts. While features vary between solutions, there are models that offer two-way support and fall-detection in case a person is unable to press a button. GPS devices also serve a similar purpose for seniors. With models featuring SOS alerts and location-tracking capabilities, a GPS tracker device like Trackimo immediately makes a call to 911 or other pre-programmed numbers of family members or emergency contact person, making them a perfect aide for seniors aging in place.
Emergency pendants and customized GPS devices are usually lightweight with waterproof design and uses locating technologies such as GPS networks to find someone in case of emergencies.
Medication reminders, dispensers
Forgetting their medication is a potentially dangerous scenario for the elderly. What's even worse is if they cannot remember whether or not they already took their scheduled medicine for the day and end up taking them again by mistake. Because of the dangerous nature of drug intake, a lot of innovative products have been designed to remind, dispense, and manage medication.
Some pill dispensers, for instance, use alarms and lights to signal medication time. Others are even made specifically for those with dexterity challenges to get easier access to their medication. Different models have different functions, so make sure that you choose the right one for the convenience of your aging parent.
Video cameras
Thanks to FaceTime, Skype, and other video-calling apps, contacting your loved one is easier than ever. While it's a great way to communicate, video calls can actually be used to gauge how your elderly loved one is doing. For instance, you can see how they look and act. You can even check the state of their home from your side and have someone check in on them if necessary. Video-calling services are available to use with Wi-Fi connectivity, so younger, more tech-savvy family members can set up the an elderly person's account and show them how to use the said services effectively.
Another good aide for seniors aging in place are virtual face-to-face conversations. Speaking with their loved ones on a regular basis is among the simplest, most welcome technology that even older people would love to use, especially on days when they feel alone, in need of company, or when they miss their someone they love—even when that person if half a world away.
Watch the videos below
Let us help you. We'd be delighted to answer any tracking questions you have or discuss the options in more details.