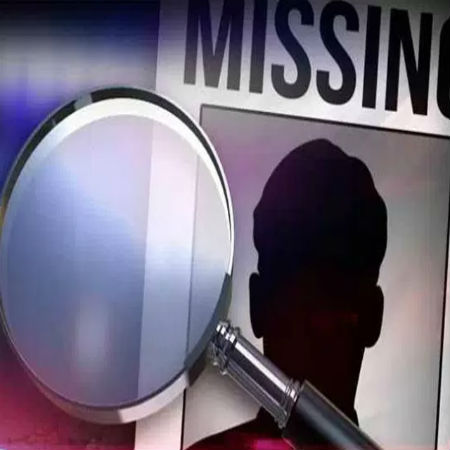 Although the pain for those missing people can cause unimaginable grief, but not knowing their whereabouts can even be worse. Millions of families, including parents of Indiana University student Lauren Spierer, experience such pain and fear daily as they search for their missing loved ones.
Twenty-year-old Spierer disappeared in June five years ago after a night out partying with friends in Bloomington. Despite the numerous leads investigated by the police, all seems to no avail as Spierer is still missing.
Scroll down for video
All over the country, police do receive assistance from people like David Rader, who conducted searches for missing people. Rader, who works for Texas Equusearch, a nonprofit search and recovery team, has led hundreds of searches in an attempt to locate missing persons. He even conducted a search for a missing Florida toddler Cayleen Anthony.
Rader gave an insight on how he conducted the searches. "So basically what you will do is to start from where the person was last seen, then you work for your circle from there until a different intelligence comes about to direct you in a different area," he disclosed.
Rader uses various technologies to search for missing persons. These include flying drones up the sky, use of ATVs on the ground, and use of radar in water.
Family members searching for their missing ones can use any possible means to find them. Sarah Copley, who is searching for her missing sister, Whitney, has vowed to use any available resource to locate her. Whitney disappeared eight months ago after a party in Southern Kentucky in September. "She never read my messages, never opened them, never replied, and I knew something was wrong," Copley recounted.
Whitney is not only Copley's sister, she is also a mother to 2-year-old Serenity and 7-year-old Adelyn. "I don't want her daughter to look at her aunt and ask 'What happened to my mom?' And we will not be able to tell her," Copley said. "Because at this point we don't know. We can't tell her she is dead, she's alive, she's coming home, she's not . . . because we don't know what to say," she added.
Web sites such as NamUs, the National Missing and Unidentified Persons System, is another source through which families search for their missing loved ones. Many families have located their missing ones through this site. However, as of 2014, as many as 90,000 cases on missing persons have not been solved.
Expert Tips finding missing people
Experts stated some tips which they advised you should follow if you find yourself in Copley's situation or in any case of a missing person. The first step to take in any event of a missing person is to call the police. Then gather recent photos and videos showing the missing person's images. If the missing person is a child, information about the child's family background as well as other domestic situations should be provided. Above all, the missing person's DNA should be provided to the authorities, if available.
Finding a missing person is a collective responsibility. The public should endeavor to contact the police or any relevant authority if there is any information that will be useful in locating a missing person. The safety of such persons should be our priority. So let us support the police and family members in the search for missing persons.
Watch the video below