The companies that run school buses have a responsibility to keep the passengers safe and to keep parents updated on any delays that may keep their children away from home for a longer-than-expected time frame.
By using a GPS school bus tracking system, the school can have a solution. The tracking system can monitor the vehicle and driver's actions so parents are assured of safety. The trackers can also give up-to-the-minute information on the bus's location. Here are some reasons schools should consider having a GPS system a necessity.
Scroll down for video
It Ensures Student Safety
When parents trust the school to transport their children on a school bus, they place their trust in the driver and vehicle. They expect that it is a safe place for their children to be.
A GPS tracking system will improve school bus efficiency and provide parents information in real-time of their child's whereabouts. A modern system can give updates should there be any delay in the route. Access to information will be a relief for parents who are waiting for their children to come home.
It Is Cost Effective
Many school districts are struggling to deal with their budgets. One way to improve their dilemma would be to find ways they can cut back but still maintain good student services.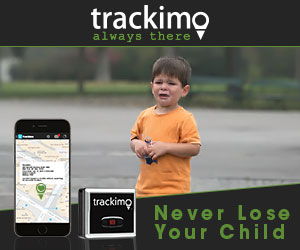 Using GPS systems to track their school vehicles can mean less wasted funds on fuel and maintenance costs. It will improve route planning, which will reduce wasted time and miles driven, which all adds up to savings for the school. The system can monitor the performance of the bus so you will know whether there is something that needs to be fixed before the vehicle completely breaks down.
It Helps in Improving Driver Safety
When the bus is out of your line of vision, how can you be assured that the driver will follow road rules and speed limits? That is easy to do with school bus tracking. You will be able to access data that measures acceleration, braking, turning, and speeds of the bus. With this hard data, you are able to ensure that the drivers stay accountable and also aware that they need to always follow the rules of safety.
Efficient Records
The system will keep detailed records of the buses that are running. A major benefit of tracking your fleet with a GPS system is the assurance of a wide array of data. The automatic tracking of the system gives you the accurate information on a daily basis. Whenever you need to look at the numbers, it is as easy as printing out the data that you need to look over.
If your school is not yet using GPS tracking system, you are missing out on these great benefits. With a system like Trackimo, you can improve the safety and efficiency of school buses and save costs too. You just need to install the device on your vehicle. From the box, it is tested and activated and ready to use. Monitoring the fleet just requires you to log in to your personalized interface, and from there, you can see all the vehicles on your fleet.
Watch the video below