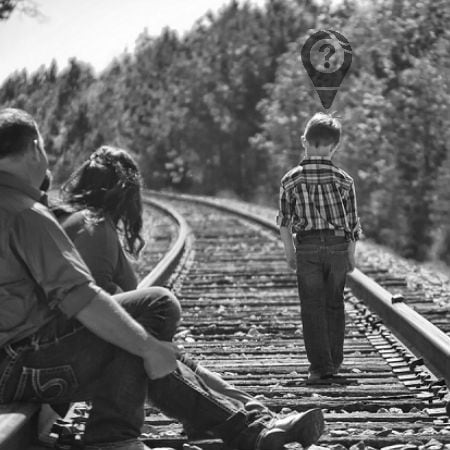 With the cases of missing children becoming rampant nowadays, parents have every right to worry about the safety of their child. To address these concerns, many have turned to technology. Technological advancements have been helpful when it comes to preventing any hazardous situations. GPS devices have increasingly been in demand as it gives parents peace of mind by giving accurate information on the whereabouts of their children.
GPS trackers are capable of dispensing real-time information. Aside from providing precise location data, it also comes with an SOS button that alerts parents if the child is in danger. So with all these added benefits, maybe it is time that you get GPS for child or children.
Learn more about GPS tracking and how this can be beneficial for you and your children below.
Scroll down for videos
Why Get GPS for Child
A tracking device receives signals from GPS satellites that orbit the earth to calculate its exact location. The device may also determine specific speed and time information. The data are all transmitted using a GSM network (in Trackimo's case, AT&T wireless network) to a GSM tower, enabling users to access the information through Web or mobile application.
Tracking devices come in a variety of forms. Some examples are devices that come in the form of a wristwatch, and some are designed in some other way that it can be carried by the user anywhere they go.
Child GPS Watches
Child monitoring devices that are worn as wristwatches are uncommon. They are popular among parents because they can be easily attached to a child and don't easily fall off. The only disadvantage is finding a size that would fit your child's wrist. But the good news is that some makers are intentionally adjusting the product's size to cater to the different wrist sizes of kids.
While wristwatch GPS or GPS devices in general don't assure that your child would never go missing, they do increase the chances of finding them right on time.
Covert Child Tracking
If you're going to get GPS for child, then it is always good to use it stealthily. You can hide the device by choosing a portable GPS tracker like Trackimo. These can be discreetly attached to clothing, backpacks, and even in their shoes. The device comes in a tiny yet compact design that is sturdy enough to withstand harsh environments, making it a perfect option for young children.
Child GPS Monitoring Phones
Considering the fact that most children of this generation have smartphones, parents have the prerogative to install a tracking software on their handheld devices. This is the most convenient option because through this, a parent can always contact their children in case they don't come home early or are going beyond safe zones.
However, notable disadvantages of mobile GPS include shorter battery life as well as the chances of phones being left at home. It is also not widely recommended as the data presented may not be as accurate compared to the ones generated by an actual GPS tracker.
Why Parents and Children Need GPS Tracking Systems
No matter how vigilant you are as a parent, hazardous situations can happen in the blink of an eye. An individual with malicious intentions may show up when you least expect it, or a child could absentmindedly wander off right under your nose. Whatever the situation may be, it is important to have a plan so you can respond quickly and immediately start tracking missing kids with GPS before it's too late.
Listed are more reasons you should get GPS for child.
Keep your loved ones safe—this is the primary reason GPS tracking systems have become increasingly popular. It also happens to be the most cost-effective and convenient option in the market today.
Determine a child's location—this can be vital when it comes to locating their whereabouts in case they go missing
Monitor children with mental/behavioral disorders—children have a tendency to wander, especially those with cognitive disorder. So to address this, get GPS for child. It enables users to create geo-fences. The application immediately sends alerts to parents if the child goes beyond the safe perimeter set.
If you have considered getting a GPS tracking unit, then it is important to talk to your child about it as well. Older children may not be completely on board with the idea. But when you are open about its benefits and terms of use, then you can put their minds at ease.
Watch the videos below