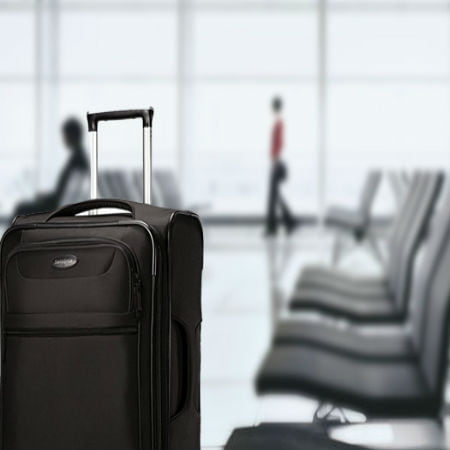 According to SITA, an IT vendor, about 21.8 millions of bags were mishandled last year. The reasons: low airline budget, airport congestion, shorter flight time interval, and stricter security. Airline defended that most of the bags were not delayed. Airport personnel are able to return the bags on average of 31 hours after it was reported missing. But even though it was only for slightly more than a day—or even if they were handed over earlier, the fact that your bag did not arrive at your expected time of arrival can be upsetting.
Susan Foster, the woman who wrote "Smart Packing for Today's Traveler," recommends these actions to avoid losing your luggage while on travel.

How to Prevent Your Baggage from Getting Lost
Scroll down for video

Use a durable ID tag
Attach a tag on your bag containing your name, phone number, or e-mail address. Make sure that you use a sturdy strap and cover for the tag so it won't easily come off. Choose also a tag that has cover to hide your contact information for privacy purposes.

Put another identification tag inside the bag
Aside from attaching tag outside your bag, you also insert another one on the outside pocket of your bag so that if the outside tag is accidentally removed while in transit, the airline can trace you in the event that your bag is delayed or misrouted.

Mark your bags in unique ways
You are not the only traveler using a black bag. Aside from the tag you've attached on it, you need another marking that would allow you to immediately identify your bag. Try tying bright ribbons or cloth onto the handles or huge pendant with your initials or colored stick-on letters on all sides of the bag. Then take a picture of the bag so in case it gets misplaced, just show the photo including the share, color, brand, and the markings on the bag to the airline officers for easier identification and recovery of your luggage.

Discard any old baggage claim tags
Remove old claim tags from your luggage to avoid confusion.

Check in earlier
Airlines advise passengers to check in at least 90 minutes ahead of the departure time (two hours if you're traveling international). But if you are traveling during peak seasons, be at the check-in counter 30 minutes earlier because there is a chance that last-minute checked bags may not be screened on time and not make it onto your plane.

Double check your bag's destination
Before leaving the check-in area, make sure that the ticket attached to your bag has the correct information such as the destination and flight number.

Always carry your valuables
Do not put anything important in your check-in luggage such as wallet, medicines, cellphones, keys, and the like. Just put it on your carry-on bag or just leave it at home.

Travel in clothing you can wear for a day or two
In case your luggage didn't arrive on time. Pack a change of underwear and a neat shirt into your carry-on bag so you will have clothes to wear while you wash the other. Include also a swimsuit just in case you are going to a sunny locale.
Ann travels to Europe for an Adriatic cruise and chose to wear a loose-fitting pants, a blue t-shirt, and another blue-black-white-striped shirt with comfortable shoes. She arrived at her destination on time but not her luggage. It only arrived at the end of her week-long vacation. So how did she survive the week with just a spare of t-shirt? By being creative with few of her pieces and of course the kindness of other passengers on the cruise. She said on her experience of traveling light, "Borrow clothes! I received many compliments on the cruise for my ingenuity in the face of bad luck."
Ann suggests that if you're traveling with a friend, you try cross-packing. It means instead of putting all your things in your bag, why not put some of yours in your friend's bag and your friends can do the same. "Rather than have a separate suitcase for each of us, if one bag is delayed at least we'd each have some clothes," Ann suggested.

File a lost-luggage report at the airport
Do not forget to complete the lost-luggage report and don't leave without getting the claim and contact information in the airport. This is so you can follow up on the status of your missing luggage. Also hold on to claim tags tickets and other purchases so it would be easier for you to claim refund from the airline.

Make a packing list
Making a packing list is a good practice. This is so you can avoid leaving important things behind. If you packed on the day of your flight, you are likely to forget your things. Make a copy of that list and leave it at home so when you come back, it would be easy for you to account your stuff. Some travelers don't notice if they lost something while on travel because they don't remember what they have packed.

Use a GPS tracking device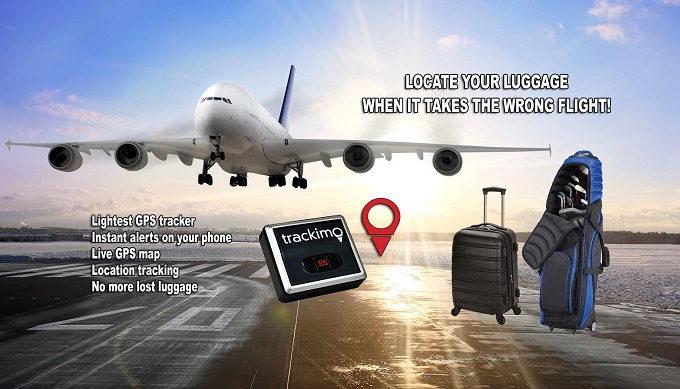 One of the best ways to prevent losing your bags for a longer period is to use a GPS tracking device. It's a small device you can easily slip inside your bag. Although you really can't do anything if it's been delayed or misrouted, but at least, you know where your luggage is through the device's real-time tracking feature. That would speed up the process of recovering your mishandled luggage.
If you find yourself in an unfortunate situation like this, remember that it's not the end of the world. Don't feel like your trip is ruined because of it. Although it's a huge inconvenience on your part, don't lose your cool. Remember all the tips we've listed above and you will eventually survive it.
Watch the videos below