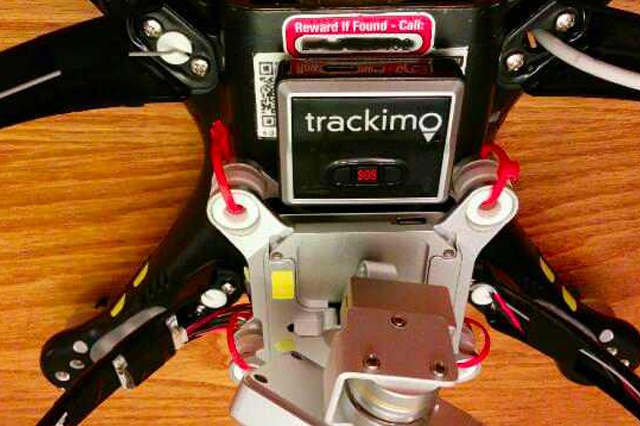 If you happen to be into quadcopters or are simply following discussions about them, then you may be aware that one issue you often find yourself facing is having a flyaway drone.
The DJI Phantom series are the undisputed leaders of quadcopters, but apparently, they are not totally immune to flying away either. In fact, most Phantom owners end up crashing their drones into buildings and trees or end up totally losing them.
Commercial drone makers have stated a variety of reasons why a drone flies away. This includes software glitches, lost connections to controllers, and the possibility of its on-board GPS malfunctioning. No matter what the cause of a flyaway is, it is always heartbreaking to lose or crash a drone due to a small error.
To combat these issues, the best option to prevent flyaway drones is for owners to foolproof their quadcopter with the use of a separate GPS tracker.
Scroll down for videos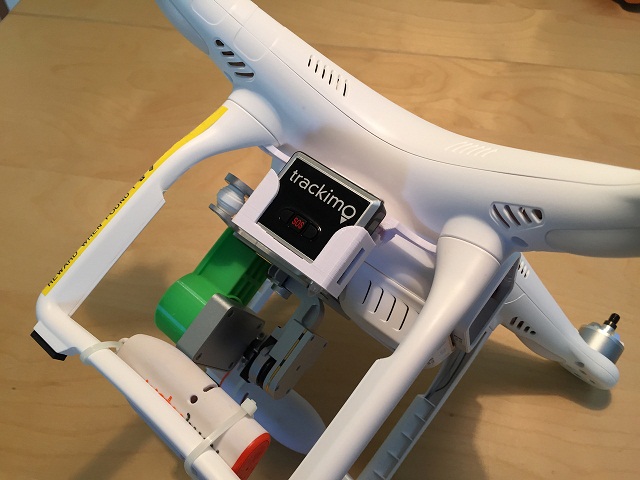 A number of drones already have built-in GPS features, but as mentioned above, they do have the tendency to malfunction every once in a while. So it is best not to take any chances by getting a tracker.
GPS tracking devices are perfect for monitoring your drone's whereabouts during flight. One of the most popular models sold in the market today is Trackimo. It comes in a lightweight and compact design and can be easily attached to your drone, and it has state-of-the-art GPS features that will help you keep track of your device anywhere in the world.
Ways Trackimo Can Prevent Flyaway Drones
Quick setup and activation. To activate Trackimo, users only need to register and log in to the company Web site after turning the device on. An e-mail confirmation will follow after a successful activation.
Long battery life. Trackimo's battery life can last up to 96 hours, depending on use.
Advanced live tracking technology. Location and movement information are transmitted from the device to its companion app through the AT&T network.
Lightweight and compact. Weighing at just 1.4 ounces, Trackimo's design is perfect for easy transport and will not weigh down your drone.
Geo-fence feature. Trackimo lets users set up geo-fences, alerting within a couple of minutes when the drone enters or leaves the predefined area.
Using a GPS drone tracker to prevent flyaway drones may not be 100 percent foolproof. Different factors such as heavy winds or poor cell coverage may cause a drone to malfunction, but you are still better off with a tracking device just in case.
With Trackimo, you get superior tracking services at a reasonable price. Customers even get to enjoy one year free GPS services, and at only $5 for every succeeding month, this makes Trackimo one of the most affordable options in the market today.
There are a number of lightweight devices for drone, but based on customer satisfaction, Trackimo clearly sits on top. The best part of this universal tracker is that not only does it cater to flyaway drones, but it also provides safety and security for your personal belongings and can even be used to track down loved ones with special needs. So if you happen to be on the hunt for the perfect tracker, you don't need to look no further than Trackimo.
Watch the videos below