Road trips are fun when shared with friends, but every once in a while, people dream of getting away from everything alone, even if it means that you have no one to rely on. Then again, it gives the person a sense of independence, and with no other people around, you basically have the freedom to make your own decisions. So if you have your heart and mind set on traveling alone, you'll need to do a lot of preparation first and some solo road trip tips.
10 Useful Solo Road Trip Tips to Make the Most Out of Your Trip
Scroll down for video
1. Plan a schedule
The spontaneity of a solo trip does not mean leaving without a plan at all as this may result in wasted time. So first on this list of solo road trip tips is to set a schedule on your organizer to be able to manage your time properly. Going state to state? Then plan how long you are going to stay in each state. It could be for a weekend or even a day, just as long as you have enough time to soak in the place. Do consider other factors like traffic and your own rest period. Be practical when setting your schedule, though. Make sure you have enough time to do all the fun activities in the place during your visit.
2. Study the area and list the places you want to visit
You can choose a theme per location, depending on your taste. If you want to learn about the history of the place, then research on the historical sites and museums to give you a heads-up on the entrance fees and what time they are open. For those who are into nature parks, then do the same so you won't waste time asking around or heading to the area only to find it closed for the day. List all of these solo road trip tips in your travel plan, and it is sure to be handy later on.
3. Check the Internet for places of interest and tips
Google Maps or the GPS tracker features in your car are essential tools when searching for places of interest and is great for saving time by allowing users to see shorter routes for their destinations. In addition to that, those apps state how long a certain travel from one point to another will take.
One of the must-remember solo road trip tips is to take advantage of multiple travel applications that are available for smartphones as well. These specifically give users information about the popular places in the area and group them by category.
4. Be covered by insurance
The main mistake that travelers make is that they underestimate the importance of travel insurance. While no two travel insurances have the same coverage, a legitimate one involves a legal contract signed by lawyers. So before purchasing a travel insurance, you'll need to know what it covers. Here is a short outline that will apply to those going on a road trip:
Medical emergencies
This is the major reason travel insurance is important. Accidents are bound to happen anytime, so read the travel insurance policy on what areas it covers in case of medical and dental emergencies. Do note the exclusions as well.
Loss of personal belongings
Many people purchase travel insurance to keep their luggage and personal belongings safe. See if the travel insurance you purchase covers the loss of valuables and the examples that fall under this criteria (laptop, jewelry, sporting equipment, etc.).
Trip cancellation benefits
If you have a prepaid trip, then you might want to consider an insurance plan that includes this benefit. You never know when an emergency situation may happen forcing you to cancel your whole trip.
Garage to garage coverage
This covers the minute you leave to the time you return home.
Travel refund
If you purchase an insurance that covers more than the duration of your actual trip, you usually don't get a refund for the time that was unused. However, some insurance policies allow travelers to resume its use for another scheduled trip under the condition that the time spent at home won't be counted.
Always read your travel insurance policies well! Look for specific benefits that will apply to you and familiarize the exclusions as well. These may vary on the location you are visiting and even your itinerary plan. If you have questions, you may always gain insight from the insurance agents.
5. Pack sufficiently and reasonably
One of the most common solo road trip tips is to travel light. The reason behind this is that you are going on a road trip, which means you'll have to load and unload your baggage every now and then. Think about the hassle of having to account for too many things every time you leave the place you have rented for the night.
You will also need to pack essential tools and store them in your car in case of an emergency. Pack some duct tape, screwdrivers, pliers, and basically everything you need in case your vehicle breaks in the middle of the trip. For emergency situations, flares can come in handy as well as first aid kits and blankets. You may bring canned goods and water containers, but make sure that they are stored properly.
6. Bring a reliable navigation tool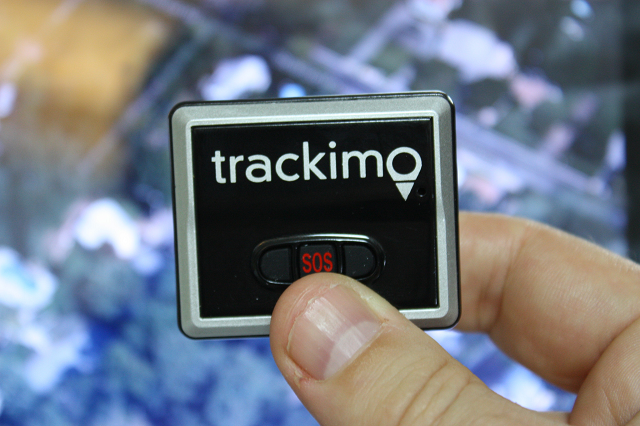 GPS tracking devices such as Trackimo are useful for easy navigation around unfamiliar roads. It uses advanced GPS and cellular technology to keep individuals safe as well. The device comes in a convenient size and can easily be hard-wired to your vehicle.
Here are some of Trackimo's essential features:
Real-time tracking and accurate vehicle location can be provided through a smartphone application or through the Web
In-app notifications or user alerts via text or e-mail are available for various situations such as location change, sudden movement, and customized speed thresholds
Distress/SOS button in case of emergencies to notify your loved ones
In addition to all these, Trackimo offers an affordable subscription for GPS services and a twelve-month manufacturer warranty. Another way to avoid getting lost is to familiarize the different highways and routes you are taking firsthand.
7. Make sure your vehicle is in its best shape before you leave
It is important to make sure your car is ready at least a week before you plan to leave. As part of the most important solo road trip tips, here are some things one must consider before leaving:
Check the car fluids: oil, brake/clutch, coolant, power stirring (if applicable), and even windscreen wash levels must be all checked before leaving. To be safe, make sure you change oil ahead.
Air conditioner and cooling system
Steering and suspension
Check if you have packed all necessary tools in case of a car emergency
8. Make sure you are completely ready for the trip
Going alone means that no one will be within reach for a while. So you pretty much have to rely on yourself in case something goes wrong. It is best that you are healthy throughout the trip as well as the week before you leave. The night before, make sure that you have enough rest to start the day right and follow these solo road trip tips. Remember, you're going to have to be as alert as possible when you start hitting the road.
See to it that you drive only during the daylight as night-time driving poses several risks such as accidents, getting lost, and even encountering dangerous people. It is recommended that you start your entire trip during dawn to avoid traffic and for you to get to your destination early. Make sure that everything you need is within reach,, like water bottles and your mobile phone, but only reach for it in cases of emergencies.
9. See to it that you remain connected with your loved ones
Inform your loved ones about your routes so they can track you down in case of an emergency. Also make sure to let them know when you arrive and leave. You can take advantage of wireless technology to be able to communicate with them conveniently. This does not need to take your time, quick messages will do.
10. Enjoy your trip
Staying alert and meticulously planning a trip will be rewarding as it results in a hassle-free solo road trip. As stated, you are basically in control of everything here, so all of your stops and car entertainment will be according to your taste. Plus, you can always pause and simply enjoy the view of open roads that are free from the bustle of city life. Not to mention you can make a stop and try local diners so you can share insight to anyone looking forward to making the same trip.
So make the most of your trip and enjoy it as much as possible! Keep these solo road trip tips, it will come in handy.
Watch the video below