Grand Theft Auto is the cause behind a huge percentage of property losses each year. In Australia alone, there were 58,573 motor vehicle thefts in 2012, prompting authorities to think of more ways to combat such acts.
The Western Australian capital of Perth has constantly found itself at the center of such lascivious acts. Compared to other regions, WA recorded that four out of 1,000 vehicles were stolen each year. It's twice the rate recorded in South Australia and is higher compared to the car theft rates Victoria, Queensland, and New South Wales. In an attempt to reduce car theft in Perth, they will be the world's first city to have free GPS trackers installed on their cars.
In an interview with The Sunday Times, police minister Liza Harvey called the move a game changer. Naturally, car owners have lined to volunteer for the trial in hope of reducing car theft in Perth and to shake off its reputation as the car theft capital of the country. 
Scroll down for video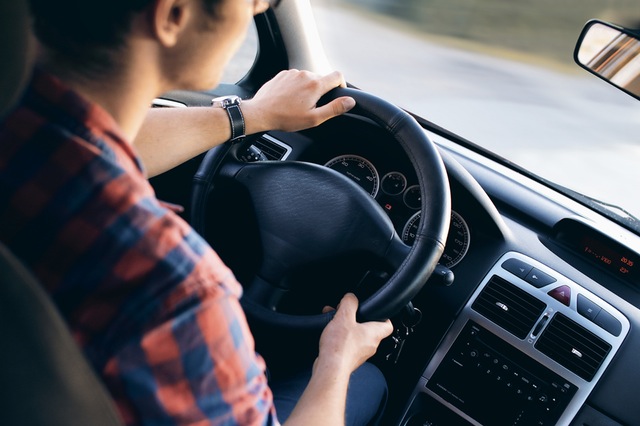 The Strategy Toward Reducing Car Theft in Perth
The 12-month trial conducted back in 2015 was sponsored by the National Motor Vehicle Theft Reduction Council, a joint venture courtesy of the federal government and the insurance with the sole purpose of reducing car theft in Perth. The project resulted in thousands of free GPS devices handed out in the city.
According to the director of strategy, Geoff Hughes, the Department of Transport would immediately notify car owners through their smartphone should the police be able to monitor and track down the offender. In line with the operation, the government left would-be thieves a warning.
"Any vehicle you're thinking of stealing could be fitted with a tracker and there's a high likelihood we'll catch you," WA Police acting assistant commissioner Paul Steel said.
The GPS vehicle monitoring project was considered to be the first in the world but apparently is not the first attempt done by WA authorities to prevent car theft. Prior to that, they introduced mandatory vehicle immobilizers, which were later thwarted by determined thieves who actually broke into people's homes to steal the car keys as well.
How It Works
The NMVTRC is based on key aspects of a secure system approach by proposing a range of reliable counter measures. According to their website, their primary plan "focuses on building stakeholder capacity and innovation with a range of technological, communications, public education, and knowledge-sharing projects."
Motorists need to register for a free tracker at https://carsafe.com.au/car-security-begins-at-home
Authorities do not reveal what models were chosen (but according to reports, these consisted mostly of sedans and wagons)
Those who signed up will have a total of 14 days to accept the offer should they be chosen by the RAC
250 RAC members were given priority installation
The GPS works by having the car owner set a geo-fence through the device's app. Once the vehicle goes beyond the preset area, the owner will be notified.
When the notification is sent, the car owner must immediately alert police
Police will track the vehicle and the offender immediately when alerted
Preventing Car Theft
Remember, car theft is happening everywhere and they can even occur right under your nose. With car thieves always finding new ways to steal your valued assets, then the best thing you can do is be prepared.
Check if your car is locked at all times
Park in safe, well-lit areas with security guards and surveillance cameras
Keep your belongings inside the vehicle out of view
Equip your car with a GPS device. Devices similar to the ones implemented for the purpose of reducing car theft in Perth are available around the world. A good example here is Trackimo, which is complete with geo-fencing abilities, real-time tracking, and a companion app that allows you to see the vehicle's whereabouts anytime, anywhere.
Watch the video below