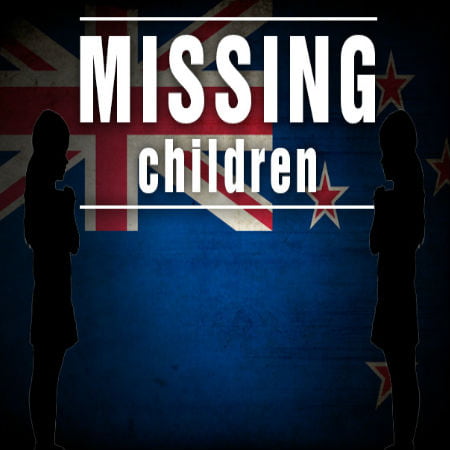 The cases and issues of missing children are alarming in the rate at which they are recorded all over the world, and with the country of New Zealand also now having its (un)fair share of this rather barbaric development, they have sought to link chains and partner up with the missing children network.
The members of the police force in New Zealand have now joined forces with their counterparts in about twenty-two other countries scattered over different continents to affiliate themselves with the Global Missing Children Network. This Global Missing Children Network happens to be a nongovernmental organization who is at the forefront of International Missing Children's Day usually held on the 25th of May.
Scroll down for video
Efforts of the Global Missing Children Network
The Global Missing Children Network has worked hard to ensure that there is a database offering its content in different languages for easy understanding among the users. In the database are pictures of missing children with information about them, which can easily be shared on a global scale.
"It is important for New Zealand to be part of the wider international community to keep us appraised of international trends that might affect New Zealand, and we want to be a part of that prevention work that the GMCN carries out internationally," said Det. Sgt. Linda Temehana, the national coordinator of the Missing Children's Unit.
"Although most are located within one to three days, we still need to be aware of the risks that present to our children and young people, whether they are risks that involve dangerous, unusual, or suspicious circumstances," Sergeant Temehana continued. "Fears for their safety arise immediately if they are a small child missing from a house or location near water, or if the child or young person is mentally or physically disabled. We also need to be aware of other factors that increase the risk to the safety or well-being of young people as it makes them more vulnerable."
In the history of New Zealand police, there are no fewer than 19 unique and historic cases of missing people who are yet to be traced, and all these relate to either children or young people. In about five of these, the circumstances that surround these events are highly suspicious with reasons pointing in the direction of abduction and, worse still, homicide.
In three of the cases stated above, the circumstances that surround the missing children are totally unknown, and it is speculated that it might have been cases of such children finding themselves in environments and territories they were unfamiliar with, then found it hard to cope normally as they should under the conditions there.
The remaining 11 are a little bit descriptive in that they were all cases of children and young individuals who had gone missing under either accidental or dangerous circumstances. Of these circumstances are events such as boating, surfing, swimming, and the like.
The local police have encouraged people who might have any form of information on a missing person to contact the police station that is nearest to them so that proper action can be taken, and hopefully, such people can be traced.
Watch the videos below