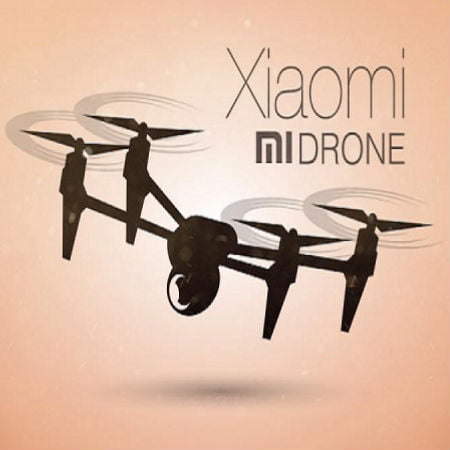 In an unexpected turn of events, a consumer electronics company's new drone crashed during live stream, leaving people asking what exactly happened.
Xiaomi's New Drone Crashed During Live Stream
According to sources, privately owned Chinese electronics company Xioami's newly released Mi Drone crashed, having suddenly fell during the live stream. On their part, however, Xiaomi has swiftly come out to clear the air, claiming that the drone went into landing mode owing to the battery being charged—not crashed, as what has been widely reported.
Scroll down for video
High expectations accompanied Xiaomi's maiden Mi Drone launch, as it has been said that the newly launched devices will fly at only a fraction of the price market leader DJI products sell for. Case in point: Xiaomi's flagship Mi Drone model with a 4k camera sells for only $456, while the low-budget one with a lower 1080p camera resolution goes for $380. The company's flagship Mi Drone's price, for example, contrasts sharply with DJI's Phantom 3, a device of comparable specifications, as the Phantom 3 sells for roughly $800.
For a struggling company, the expansion into drone production should be seen as courageous. The smartphone maker has had problems attempting to outsell its competitors in the smartphone world. The time might just be right to explore other avenues. The company was 30 million units' sales short of the bench-marked 100 million smartphone units last year alone. The advancement into drone making should see them prop up revenue some other way.
Xiaomi isn't performing any better on the home front either. It has fallen down the pecking order from first to third, behind Huawei and Oppo in the first quarter of this year as their shipment fell 8.5 percent to 12.8 million units on home soil.
The company has long endured problems of its own, ranging from issues of project execution to crisis management and business model problems. These must have served to further compound issues for a company, which holds so much promise. This surely is one that will raise eyebrows and keep the skeptic who has long questioned the quality of the company's products from rationalizing things sooner.
Xiaomi gave an explanation as to why the new drone crashed during live streaming, and while their defensive claims may have seemed plausible, the critics would rather have none of that. Twitter was awash with negativity as users drew from their negative experiences with other Xiaomi products. Some went as far as labeling it "the new bender," alluding to Xiaomi's 2016 flagship mobile phone, the Mi 5 failing a bending test as seen on YouTube reviews.
Similarly, soon after news of the mishap hits the media, the Internet was deluged with comments such as "quality fails," "a lack of safety," and "cheap goods no good," to mention only a few.
In the same vein, Chinese site ZOL.com.cn maintained that the video footage reveals sudden fall, which doesn't in any way resemble an auto-landing as Xiaomi has claimed. To them, the new drone crashed during live stream either because of a malfunction or an operational error.
In reality, nobody would blame the critics, as safety risks are issues of grave concern to each and every one of us. To continually criticize, one has got to first stay alive, right?
People aren't exactly on panic mode just yet, but Xiaomi has got to do something while they still enjoy some significant market share before things spiral out of control.
This drone crash incident isn't the first and unfortunately won't be the last. Just recently too, a drone crash in Seattle became another cause for alarm about these device's quality and safety.
People like a blend of beauty and performance, but guaranteeing their safety while using device will mean so much more.
Watch the videos below