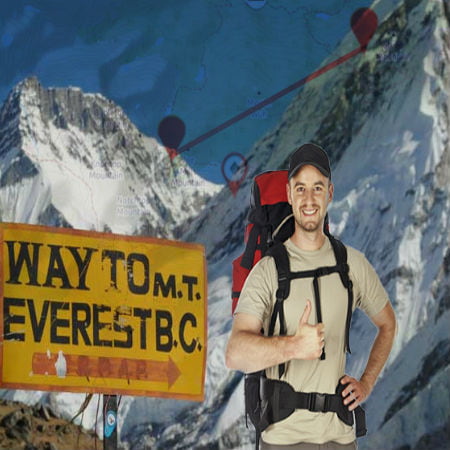 After the incident where 41 people, both tourists, and local guides, were found dead. Nepal trekking requirements was already released to keep hikers and tourists at safe. The new trekking order requires travelers to use GPS tracking devices when climbing and trekking in the Himalayas.
According to Tulasi Gautam, an officer from Department of Tourism, tourists will be required to hire trained local guides if they want to visit the famous mountain trails. They will be required also to rent a navigation unit such as Trackimo so authorities will be able to trace them if they fail to be back on time. The unit also allows tourists to notify the authorities by pressing an emergency button in case they need rescuing.
The incident left over 500 trekkers stranded after they were trapped in a blizzard and avalanches in Manang and Dolpa districts north of Kathmandu. It was the country's worst trekking disaster
Determined to Trek
Despite the tragedy, tourists continue to troop in the Annapurna trekking circuit (an area where many trekkers died) despite the new Nepal trekking requirements was released, and the Nepalese officials were forced to close it. Many of the victims were caught near Thorong La mountain pass, one of the highest peaks on the circuit.
The government's plans to implement the new rule in the spring, just before the next trekking season. But some experts are not convinced of using satellite navigation unit. Simon Lowe, the managing director for the Jagged Globe mountaineering company, said that the use of the GPS technology is just a "knee-jerk reactions" to the incident, that it cannot stop disasters from happening in Nepal.
"Technology alone is not a solution to the problem," he said. "GPS systems often don't work in harsh conditions anyway. In this situation getting lost was not the problem, it was the fact that the climbers and their guides went out in a raging storm."
Lowe also added that trekkers, local guides, and porters on the mountains must undergo proper training and education to improve their decision-making skills. Guides must be knowledgeable about what to do in case of an emergency.
He also said that "High-tech gadgets aren't required to get weather forecasts. Long-wave radio is available throughout the mountains and which is capable of providing accurate weather forecasts."
He insists that the public needs to know what happened, what went wrong.
Nepal Trekking Requirements: Wrong Outfit for Trekking
Twelve Britons are still missing after the tragedy. Half of the fatalities are Nepali guides, porters, and cooks, who were wearing ordinary clothes and flip-flops instead of weatherproof coats and boots to shield them from the harsh weather condition—something that enraged the rescue crews because according to them, the lack of proper equipment is what killed the local tour guides. They also claim that foreign tourists were prioritized during the rescue mission.
The Nepalese rescue leader, Captain Adhikari, said, "The worst thing was seeing the equipment and gear of the Nepali porters and guides because it meant they were dead, but they were not well-equipped."
"The Nepalis I saw were wearing a normal dress, some of them in slippers, some had coats and some didn't. They did not have proper clothes or protection from the snow . . . this could be a factor in why so many Nepalis died."
Adhikari also said that tour operators charge as much as $2,665 for a three-week trek, but the porters only earn as little as $15 per day. The information is backed by Baburam Bhandari, the Nepalese official in charge or the rescue mission in Mustang.
"There was no preparation," he said. "Many trekkers that came into the storm arrived without planning. Their porters had no trekking shoes or coats. They were in sport's shoes and normal clothes because they're poor—it is one of the causes of their deaths. Some of them died because they were too cold—it was freezing snow, five or six feet deep."
Trekking Agent Association's Defense
Keshav Pande, a member of the Trekking Agents Association of Nepal, said that they offer budget rental on trekking gear and equipment, but local porters and guides believe they don't need it.
Tourists prefer to hire guides their own because it's cheaper than getting someone from an established trekking company.
"If the group is organised, they have all the equipment, but the tourists want cheaper, they get someone from the street to guide them. They want cheap, cheap, cheap," Pande said.