The year's about to end, and for the past eight months, we've witnessed countless releases from the technology industry's best. As we greet August, Trackimo is here to give you a comprehensive list of the most expensive drones this 2016 that you could get on Amazon.
Now why did we choose to talk about drones? Drones are a great way to capture the majesty of landscapes, the excitement in sporting events, or anything else that needs to be captured from high up in the air. The drone market is saturated with low-end drones that many only really use for fun but still allows you to capture video and images, although the quality still depends on the camera.
If you're looking for the most expensive drones of the highest quality on Amazon, then you're in for a treat. Here are some drones that you can get on Amazon—if you're willing to go splurge on the best ones available in today's market.
Most Expensive Drones on Amazon
Scroll down for videos
Autel Robotics XSTAR-PREM-WH X-Star Premium Drone
Best aspect: HD 720p live streaming
Key features:
4K (Ultra HD) video camera (4K30, 2.7K60, 1080p120, 720p240) with 12MP still images, integrated into a quick-release 3-axis gimbal stabilizer for convenience

HD live view (720p streaming up to 1.2 miles away) and flight modes including follow, orbit, and waypoints via the free Starlink app for iOS or Android

Dual GPS/GLONASS navigation, SecureFly magnetic interference protection, and the Starpoint Positioning System for precise flying in case GPS signals are unavailable

Intuitive remote controller with LCD display for flight information, including o

ne-touch action buttons for starting the motors, takeoff, hover, going home, and landing

Accessories include premium hard case, 64-GB MicroSD card capable of recording over 2 hours of 4K video, intelligent battery for up to 25 minutes of flying time per charge, 1-hour fast charger, spare propellers, and small parts
Thunder Tiger Robotix Ghost Drone
Best aspect: the lightweight 12″ APC Propellers
Key features:
Max payload: 0.81 kg

Max take-off weight: 2.25 kg

Max flight time: 25 minutes

Enlarged frame plates provide abundant space for the electronic system easier to install, with  various auxiliary equipment required for aerial photography

Intelligent power system provides battery capacity check as well as an anti-spark design

Matte black finish on shell with a sleek over-all scheme

Retractable landing skid that provides better view of camera lens
Yuneec Q500 4K Typhoon Drone
Best aspect:
comes with a ground station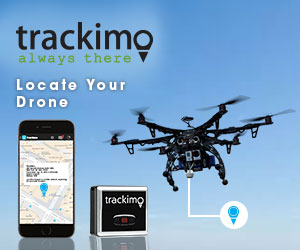 Key features:
Designed for aerial photo and video, can capture Up to 4K / 1080p120 video quality

Takes up to 16 MP still photos

3-axis gimbal that helps stabilize camera

ST10+ ground station / transmitter

5.5″ touchscreen to view/operate camera

OSD overlay of flight telemetry data

No-fly database

Battery that can last up to 25 minutes
DJI Phantom 2 Vision+ V3.0 Drone
Best aspect: the 1080p camera captures better footage than other drone models
Key features:
Live streaming HD video

32GB extended video bundle with additional 32GB MicroSD card for eight times the standard recording length, together with a USB card reader for easy video transfer and viewing. Thanks to the 3-axis gimbal, super smooth video is expected as well.

More flight power and security  thanks to high-efficiency, self-tightening propellers redesigned for V2.0

Crystal-clear stills and live streaming video from the redesigned HD video camera with built-in FPV link

Advanced GPS navigation and programmable features that can be set up via built-in USB port

5,200 mAh battery that gives extra-long flight times of up to 25 minutes
Walkera TALI H500 RTF5 Hexacopter/Hexrotor Drone
Best aspect: the 3-axis YAW stabilized GoPro compatible gimbal
Key features:
iLook 1080p/12MP action camera and G3-D 3-axis gimbal, compatible with iLOOK and GoPro devices

12-channel transmitter, DEVO F12E FPV transmitter/receiver with 5″ FPV Screen

25-minute flight time

Up to 3,280′ line-of-sight radio range

Ground station compatible with smartphones and tablets
3D Robotics Solo Drone
Best aspect: expansion bay that can be used for various models and add-ons such as a parachute
Key features:
Captures aerial photos and video with a GoPro

Linear tracking with cablecam mode

Follow Me app that tracks your mobile device

HDMI output on transmitter

Android and iOS mobile apps with video game-style controls

Return Home and Safety Net modes as well as o

ne-button for flying  as well as a Pause button

Operates GoPro through app

Works with optional solo gimbal
Walkera QR X800 Drone
Best aspect: retractable landing gear
Key features:
FCS800 multi-axis control platform

Core-integrated circuit system

Carbon fiber structure design

Retractable landing skids

High-performance brushless motors
Phantom 3 Professional Carbon Fiber Drone
Best aspect:
can be controlled from up to 2 km away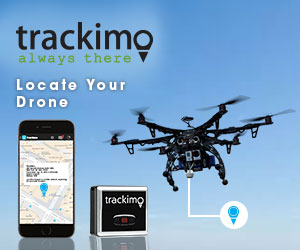 Key features:
4k UHD video recording with fully stabilized 3-axis gimbal

Vision positioning system that allows stable flight indoors

Lightbridge digital streaming allows live viewing of 720p video, while the full resolution video is simultaneously recorded on the internal microSD card

One of the most expensive drones today, Phantom 3 comes with a flight battery and rechargeable remote controller included, meaning the system is ready to fly out of the box

DJI Pilot app for iOS and Android allows live viewing and complete camera control
DJI Matrice 100 Drone
Best aspects: four directional-antennas and shock-absorbing landing gear
Key features:
DJI Matrice 100

Extra charger, Extra DJI self-tightening propeller set

Two 64GB micro SD memory cards

High-speed memory card reader

Two Apple iPad mini 2 with Wi-Fi 32GB silver

Extra remote controller

Microfiber cleaning cloth

Manufacturer-included accessories: 3 DJI self-tightening propeller sets, battery, remote controller, charger
DJI Inspire 1 Pro Carbon Fiber Zenmuse X5 Drone
Best aspect: The drone's ability to capture 4K video with a Sony EMOR 1/2.3-inch sensor makes this one of the most expensive drones on Amazon a real bargain
Key features:
Bundle includes custom-painted carbon fiber Inspire 1 PRO Zenmuse X5 4K camera quad, 1 Tb47 battery, and 1 Tb48 battery in carbon fiber design, hard case, all included accessories

Ready-to-fly aerial system

Live, wireless HD video transmission via DJI Lightbridge

Dedicated remote with flight and camera controls

Powerful app to adjust camera settings, edit videos, and more
The most expensive drones today might cost you a fortune, but you can trust that it will be real bargain. With all the amazing features that come with these units, the quality of the videos and the images you can capture with them will make you realize every penny you spent was definitely worth it!
Watch the videos below