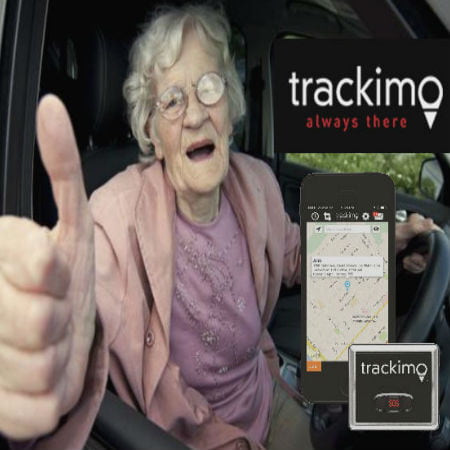 Some think it is not necessary, but monitoring senior drivers using any tool available is more important than we all think. We've heard about how helpful the elderly trackers are for people with Alzheimer's disease or dementia, but it doesn't mean that those who haven't been diagnosed yet with the disorder do not need it.
One good proof is an incident in Cincinnati, Ohio, about an elderly couple who have lost their way. The story was that the two senior citizens were supposed to head to a local store, but after two hours of travel, they ended up wandering to another state. Even worse things could happen.
Incidents like this are not at all surprising because it is known that most elderly people do suffer from memory problems. Family members should know when to tell to their senior members that it's time to give up driving. This is not an easy task as it could create misunderstanding—but it's necessary. Furthermore, some citizens can't rely on public transportation due to budget constraint.
Scroll down for video
One way to solve this problem is to buy a GPS tracking device and install it on vehicles of those who badly need one. Below are some of the reasons why family members should consider making use of elderly trackers in monitoring senior drivers.
How Useful Are Elderly Trackers in Monitoring Senior Drivers?
Location Tracking
When a person's vehicle is equipped with a GPS tracking system, locating their position is not only possible but easy too. You can access their exact location from your home computer or mobile phone in the office. With the device installed on the vehicle, you know where your family member is and you can easily spot and check whether something is amiss.
Travel Monitoring
If your elderly parents travel a lot, then they definitely need an elderly tracker or a GPS elderly locator for their trips. You don't want them travelling on the road alone. At their age, it's dangerous. With GPS tracking, you will at least feel relived, knowing there's something you can use to monitor their travels.
Speed Checking
Monitoring senior drivers gives you a way to know important vehicle information like speed. You will know if your elderly parents are obeying the speed limit or have been given a ticket. You can remind them to follow traffic rules or point out this to them as evidence that they should probably hang up their keys.
Another way to help the elderly in their daily travel is to find a transportation group that offers point-to-point transit to and from places where they frequently go to. For example from the terminal near home to stores and vice versa.
More importantly, the GPS device for elderly who are still driving can be used to show them that their driving privileges have to be revoked. For the sake of their safety and everyone on the street.
Watch the video below
Let us help you. We'd be delighted to answer any tracking questions you have or discuss the options in more details.