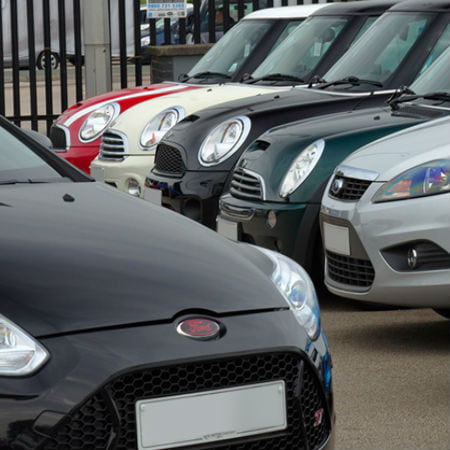 If you happen to be running a business with small- to large-scale fleet, then you might want to start monitoring company vehicles to make sure that they are being handled responsibly by the employees assigned to them. A lot of employers make the mistake of doing so by using manual time-out systems (Bundy clocks, HR software, etc.), but even if they may be an affordable investment, they can be a hassle to work with. For one thing, a manual software can create an atmosphere that relies heavily on fundamental trust. Not only will this leave the door open for employees to attempt to cheat the system, but it may lead to bigger problems when they forget to log in or out at certain times.
GPS: Reliable Tool for Monitoring Company Vehicles
Scroll down for videos
GPS is a common fixture in 3G GPS fleet tracking device. It can be used in monitoring company vehicles, setting up routes, and giving your employees directions to their scheduled destinations. Some fleet tracking software can even monitor the vehicle's current condition. The data obtained may include fuel consumption and mileage, as well as alerts for dispatchers reminding them about repairs. All these GPS features may assist business owners when it comes to reducing operational costs.
Additionally, GPS software may also help in managing your field employees. That way, you not only ensure their personal safety but you can hold them accountable if anything happens to the company vehicle under their watch. Since a GPS tracking software is capable of recording everything from idle times to sudden braking or acceleration, business owners may find it easier to determine the exact working hours of their employees. In a way, it also assists managers and back office employees in checking if their overtime requests are valid or not.
Monitoring company vehicles can be an overwhelming task especially when you have to deal with larger fleets. A GPS tracking system is one of the best solutions to address the number of paperwork that comes with securing your company vehicles and employees at the same time. As business owners, you can always take advantage of the many features a tracking system offers. One of the most cost-effective and reliable tracking devices available in the market today is Trackimo. Its main features include geo-fence alerts, driving reports, and live monitoring through the device's Web/mobile application.
If you are worried that employees may quit upon learning that you are monitoring company vehicles that they are using, you have to let them know and understand that GPS tracking is used for their own welfare as well. Safety, rewards, and even protection against false claims are conveniently addressed with the use of a tracking device.
Watch the videos below