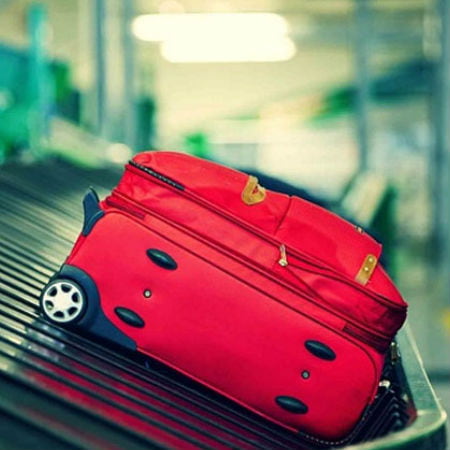 One of the worst nightmares for travelers is losing their luggage, so what to do with lost luggage? Imagine standing by the conveyor belt and waiting until it dawns to you that your luggage isn't coming out anytime soon. You are then left with nothing but a toothbrush and a few clothing items that won't be enough for the duration of the trip.
People would normally feel a surge of anger in this situation, followed by stress and, for some, panic. It is important to be aware and be familiar with what to do with lost luggage to avoid complicating matters even further.
Here is a little information about the lost luggage that you may find useful.
Damaged, Delayed, and Lost Luggage Compensation
Scroll down for video
1. What happens when an item remains unclaimed?
When a bag is transported to the Unclaimed Baggage Center, airline employees have every right to empty the contents and inspect it. They can contact you after and arrange for the bag to be couriered back to your preferred address. This all depends on their services and policies.
To avoid losing or misplacing your belongings in the first place and avoid asking the question, what to do with lost luggage, it is important to leave labels in both the interior and exterior of the luggage. Do keep a list of what you keep inside of the bag as well so you can check if nothing has been stolen or damaged.
2. What do the statistics on lost baggage say?
SITA is an information technology company for the air transport industry is behind the World Tracer System for baggage. In 2014, they found that there was a total of 24.1 million lost and temporarily mislaid bags. This figure translates to 7.3 bags per 1,000 passengers and is against a backdrop of 3.3 billion fliers that year. It is actually an improvement compared to the figures gathered last 2007.
The average time owners can recover their lost luggage is within 36–48 hours, with companies claiming that the baggage was misdirected rather than lost.
So what is the common denominator of these occurrences? According to SITA, mishandling or misdirected cases happen during connecting flights. In fact, among the 24.1 mishandled bags last year, 49% were connected to transfer mishandling. The rest were due to failure to load, ticketing error, and flying-related restrictions. Among all these cases, 5.5% of luggage are not returned to their owners.
3. Do I get any form of compensation for lost or delayed baggage?
Airlines are likely to assist and pay you for lost or damaged luggage if the report is filed early on. One answer to what to do with lost luggage is filing a report in the airline desk where you will be given a copy of the Property Irregularity Report (PIR) to record the details. This is not a requirement, but it will hasten the process of retrieving your misplaced belongings.
If the bag goes missing during an outward flight and you happen to find yourself with zero possessions, the airline will cover the cost for essential items only. Do note that companies differ on what they only consider as essential. Some may refer to this as toiletries and underwear, rather than a swimsuit or a new dress. It is best to read through the company's policies to be sure.
As for cash payments, companies have the right to set a daily budget and you won't be able to receive the money right away. What you can do for this situation is to check on your travel insurance policy, as they are more likely to provide higher amounts.
4. How do I get my luggage back?
The only way to recover lost luggage is to escalate and follow up on your case. Major airline companies use the World Tracer System, which tracks a bag for approximately 100 days. The system utilizes the information you have provided in your report and will navigate through your tracks to try and retrieve it.
The process after that is pretty simple, but it does involve an intensive search covering various airports. Bags that are found without a customer are logged into the system until the baggage is matched with its owner. A baggage-tracing team is also assigned to manually check on these matches and to facilitate in the return of the lost bag. The system is designed to work non-stop and will continuously pour out matches to ensure that all belongings are rightfully returned.
5. Learning your rights as a customer on what to do with lost luggage
Customers have every right to negotiate with airline companies in the event of a lost bag. Generally, they are entitled to getting back a certain amount, but should the situation actually call for something bigger, then do not be afraid to file a case with the DOT.
Note that airlines will only pay depreciated values of your belongings, so unless you have a valid proof that your items are brand new, they are only entitled to pay a fraction of its actual cost. The same thing can be said for brand-new clothing bought during the time your luggage went missing. Airline companies will assume that these items will be used in the future, so don't expect the full amount to be reimbursed.
6. What if my bag remains missing?
An airline company will go the extra mile to avoid having to pay out, but once they declare that they can no longer trace it, then they will have to reimburse you for your losses. It usually takes 90 days before the airline officially declares your stuff lost. You will be asked to fill out a claim form, so make sure you can properly explain in detail all the contents of the bag.
Some passengers are curious about where lost luggage found after a long time go. They usually end up in an auction house. In the United States, the biggest auction house can be found in the Unclaimed Baggage Center in Scottsboro, Arizona, where major airlines sell lost luggage. Everything, from diamond rings to used coats, is sold here at reasonable prices.
If you want to avoid losing your luggage, you're going to have to plan carefully before traveling. The first step to fully secure your belongings is by tracking its whereabouts. Using Trackimo GPS tracker, a device that can be easily attached to your luggage, you can easily monitor the bag's exact location in real time through your mobile or laptop. This gives you hassle-free travel experience, and it avoids all the stress of losing your luggage and leading to the question of what to do with lost luggage.
Watch the videos below