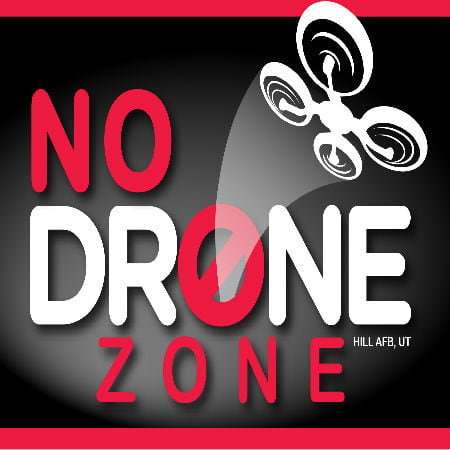 While many people are just getting used to the idea of drones on the overall and obtaining some kind of excitement from it, the joy of the residents of Hempstead Town might just be cut short following the recent move of the town to state its stand on the subject of drones. In clearer terms, the Hempstead Town is proposing a legislation that would place a ban on all drone activities at local facilities.
Restricting Drone Operations with the Law
Scroll down for video

The New York–based town, through its supervisor, Anthony J. Santino, has made known a proposal by him to ensure that drones are banned and are considered unauthorized from areas such as beaches, parks, pools, and golf courses. Preserves and other related facilities would also not be left out of this legislation, which aims to see these areas dubbed "no drone zones."
Making his intentions known at a press conference, which was held at Civic beach's Point Lookout, Santino announced his wish to make such areas as listed above illegal to drone access. This would mean that drone action in such areas, should the proposal be successful, could be punishable under law.
Justifying the relevance of his proposed legislation, Santino advised that the restriction would "protect the privacy of residents, ensure the safety of park goers, and protect wildlife by putting a stop to the noise and nuisance associated with the remote controlled aircraft."
Santino is not alone on this stand as he has the support of other influential people in the town such as Councilman Anthony D'Esposito, tax receiver Don Calvin, and Nasrin Ahmad, the town clerk. He was also joined by the local homeowners association of the Point Lookout.
"As the summer season is about to start, I think it is the perfect time to restrict the use of drones at our town's beaches, pool, parks, preserves, and other places where neighbors come to enjoy peace, tranquility, and privacy," he argued. "What's more, residents deserve to enjoy a safe setting at town facilities that is free of the noise and nuisance associated with drones."
If the proposed law would be approved, it would employ the services of law enforcement officers, particularly those that are stationed in the town's building department, public safety division, sanitation, and highway workforce to ensure that the law is well adhered to and drone activity is regulated (or even eliminated) at the various levels of local facilities.
The proposal would allow for a section that accounts for restricted uses of drones in the highlighted areas under special circumstances too. In case a situation arises where there needs to be a use of drones over such areas as would be banned by the legislation, the use would be allowed, only if it is approved by the Hempstead Town Clerk.
To further enact this law, offenders would be liable to pay a fine of $500 as first offenders, which could be increased to as much as $1,500 for a third time offense.
Watch the video below