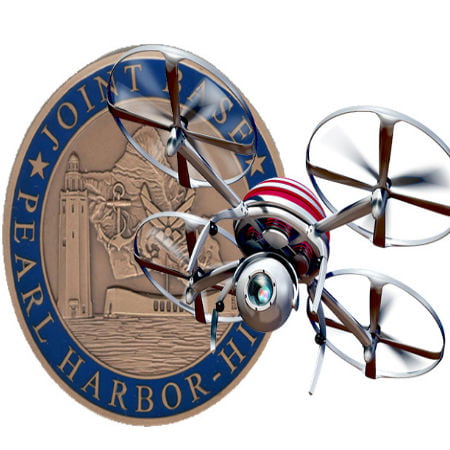 The personal model aircraft (PMA) drones were one of the most popular gifts this past holiday season. The drones give the pilot lots of capabilities and possibilities, which include photo and video recording.
Thus, as airmen and sailors alike at Joint Base Pearl Harbor-Hickam (JBPHH) are indulging in the thrill of flight, they now have a new set of rules to abide by.
Joint Base Pearl Harbor-Hickam Puts a Drone Policy in Place
Scroll down for video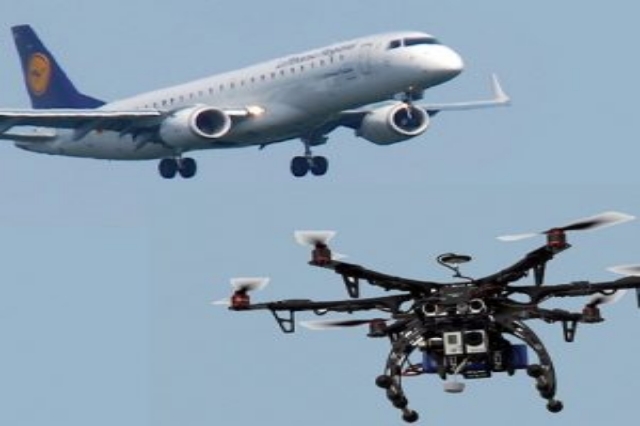 This newly enacted policy, which was originally outlined by the Federal Aviation Administration (FAA) and signed locally by JBPHH commander Capt. Stanley Keeve Jr., became effective on May 5. The policy includes new regulations outlining the dos and don'ts of personal model aircraft usage, including the following:
PMA must be flown at altitudes below 400 ft above ground level and should remain clear of surrounding obstacles
Must be electric or gas powered and constructed primarily of lightweight materials (e.g., plastic, wood, canvas, paper, or foam)
Must not weigh in excess of 55 pounds (25 kg)
Must be operated during daylight hours
Must be flown in approved areas/locations that do not interfere with the operations, safety or security of personnel, facilities, and/or resources
Must be operated in a manner that gives way to and does not interfere with any manned or unmanned aircraft operations
Must not be flown within five statute miles (4.4 nautical miles) of the airfield without prior notification to the airfield control tower
PMA cannot be flown for payment or commercial purposes
PMA cannot be outfitted with any type of audio or visual recording devices
Cannot be used in conditions where wind exceeds 15 knots (17 mph)
Use is prohibited during force condition protection (FPCON) Bravo or higher
Irrespective of status—this includes all service members—any violators may be subjected to federal punishment, including imprisonment, for violating the rules defined by the policy.
"The policy was established in response to the growing popularity of PMAs and several events, not necessarily within our command, that have happened," said Senior Master Sgt. Jeremy Isaac, Headquarters PACAF/A4S Security Forces operations superintendent. "Not only does the policy prevent potential flight safety hazards, it helps us maintain security of our resources, given the recording capability of most current PMAs."
He advised drone users to adhere keenly to the instructions and rules. A case in mind, for instance, happened at a popular chain-restaurant, in New York, where a "mobile mistletoe" drone was made to hover near diners, which ended up crashing into a photographer's face and slicing her nose open.
Apart from the risk during personal use, drones are threats to air traffic if it flies near the path of an airliner. In July 2015, this probable scenario almost became reality when an Airbus A320 aircraft avoided a drone flying at an altitude of 700 ft at London Heathrow Airport.
According to Isaac, the policy is extremely beneficial for JBPHH and aircraft flying in and out of Honolulu International Airport. The policy ensures flight safety of JBPHH assets and personnel and maintains an unparalleled force protection posture.
"As long as our base residents follow the guidance, there should not be any issue," he said. "I would encourage drone hobbyists and enthusiasts to do their homework and familiarize themselves with FAA guidance as well as local operating instructions to ensure that they operate them in a safe and enjoyable manner."
Watch the video below