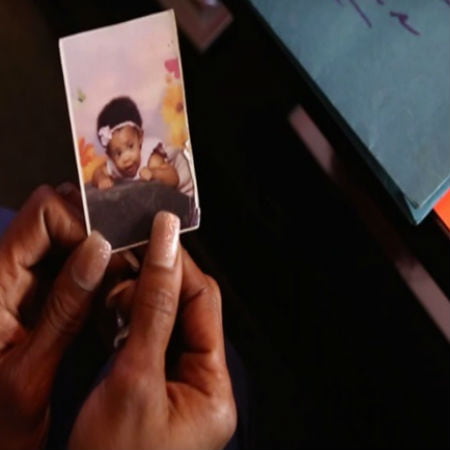 August 29, 2005, will always be remembered as a tragic day as it was when Hurricane Katrina, one of the deadliest hurricanes in the history of America, made a landfall in New Orleans.
Over fifteen million lives were affected when levees broke as a 20-foot-high storm surge entered and devastated the cities. Among them were Marceline and her then-two-year-old daughter.
Scroll down for video
The Story of Hurricane Katrina Victim
Hurricane Katrina victim Marceline shared her ordeal, the time when she waited for help on top of their roof. She was told to wait for twenty-five minutes, but it took six long hours before a helicopter came to rescue them and the others who were in grave danger. But by that time, her daughter was nowhere in sight.
Naturally, as the parent, she was worried about her child. "Where is she? How am I going to find her? Is she OK?" These were the questions that kept running in her head. "I couldn't eat. I couldn't sleep. I just had to stand there . . . picturing her face in my mind. I knew she was frightened."
Thankfully, after four days, Marceline received a phone call informing the Hurricane Katrina victim that her daughter was finally located.
Marceline emotionally recalls her reunion with her daughter, "I didn't even give the plane enough time to land. I ran to it. She did not let me go. She held me tight for days."
Marceline is lucky to have a happy ending to her story and that it only took four days for her to locate her child. Almost 5,000 children were separated from their parents during the onslaught of Hurricane Katrina, and the last child was returned only after six months. It must have been the longest and most agonizing six months for the family.
An emergency contact card for children that can be filled out online was created by Save the Children USA. You make a copy of it and insert it into your child's backpack or pocket in case of emergency like what happened last August 29, 2005.
You may also provide your child a GPS device like Trackimo so you can monitor your child's movements. Teach your child how and when to use the SOS button in GPS tracker so you will know if your kid is in an emergency situation and where to get them. But even if your child is not able to use it correctly, you can still trace their whereabouts with just a miscall to the device. It's a small investment for your peace of mind.
You may feel secure right now, but what if a sudden natural disaster strikes?
"I just want everybody to be prepared . . . because [an emergency] is going to happen again. Believe me, it is," says the Hurricane Katrina victim.
Watch the videos below