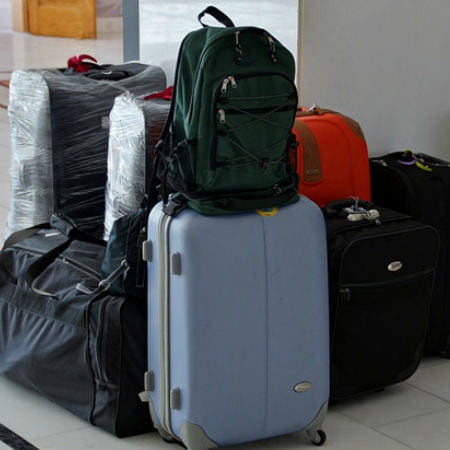 There is a store in Alabama, which is as large as a city block, called the Unclaimed Baggage Center. They sell forsaken contents of lost luggage from the airport. If you don't want your belongings to end up in that store, you might want to try these luggage tags and apps.
While most bags are eventually returned to their owners, there are those that aren't, simply because they lack proper identification—something that many travelers still seem to forget is important, especially when it comes to checked-in baggage.
The piece of paper from the airline's check-in counter where you scribbled your address, for instance, may not be good enough for identification. After all, if you lose your bag while on vacation, for instance, it is necessary that it is shipped to your hotel or vacation rental, not back to your empty home.
Additionally, many experts advise against revealing your address on luggage as this could actually make you a target for robbery while you're out of town.
Scroll down for video
Luggage Tags and Apps That Can Locate Lost Luggage
There are better ways to keep track of your lost luggage other than putting your address and phone number on it. Think high-tech—for instance, micro-technology. These days, telephones, cars, even pets can be tracked down using radio frequency identification (RFID) microchips that can be implanted in a device, pet collar, or heck, even Jason Bourne's hip. If there is a way to track down these things, why not do so with lost luggage?
The answer is that you can—if you know what to invest in. For instance, it is necessary to use smart luggage tags that can do more than just display an address and phone number. Here are some high-tech luggage tags and a smartphone app that has the power to turn your trip around in case you lose your luggage:
1. ReboundTAG
These microchip luggage tags are printed with a barcode that the airline personnel can scan in order to identify your lost luggage and check your itinerary. However, the barcode tech is not yet available at all airports, but when a person who doesn't have access to  scanning technology finds your lost luggage, he or she can enter your tag number on the ReboundTAG Web site, and the system will notify you by text message or e-mail regarding its whereabouts.
2. SuperSmartTag

Like the ReboundTAG, SuperSmartTags feature a code that anyone can use to report your bag online. Once the code is submitted, you will receive a text message, e-mail, or phone call that explains how your lost luggage has been found. Enter your itinerary on the site, and the airport staff will be able to view your travel plans and move your luggage to your next destination.
3. Magellan's Retriever Tags
While these aren't outfitted with special codes or microchips, they're simple enough to work. The vinyl luggage tags encapsulate instructions written in eight different languages—English, Italian, Spanish, Portuguese, Japanese, Chinese, French, and German—that tell the baggage agents to check the itinerary inside your bag and send your lost luggage to your next destination, as opposed to shipping it back to your home address.
4. Trackimo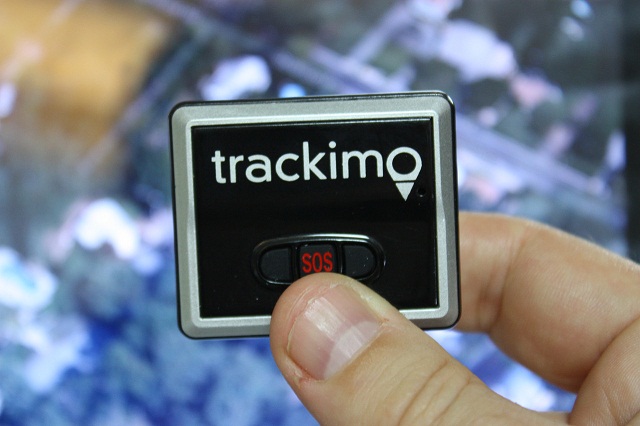 Trackimo's tracking system, despite being used mainly for tracking pets and living persons, it can also be used to track luggage. Trackimo devices can be tracked via Web or smartphone or anywhere in the world with a 2G GSM reception. Using GPS real-time tracker ensures that you know where your luggage is at any given moment, so even if nobody enters your travel data, you know where to find it anyway with its highly accurate current location and history tracker.
5. Fly Delta App
Delta passengers can download free smartphone apps that feature a way to track your luggage even during your flight. Just enter the number on your bag receipt or scan the barcode using your phone and you can follow your luggage from your departure to arrival. The app is available for different phones and can easily be downloadable.
Watch the videos below