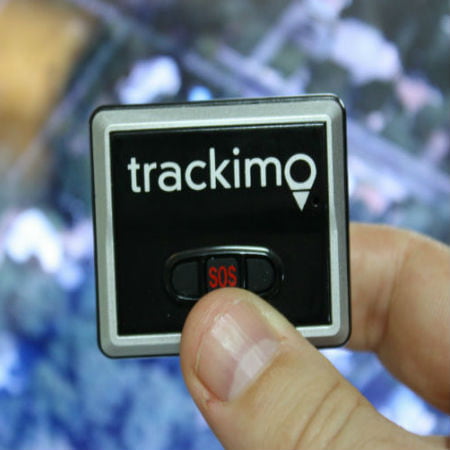 Trackimo is a tracking device equipped with state-of-the-art GPS capabilities and is USB rechargeable. It comes with an application that can operate through Android and iPhone or by logging in on the Web site in your computer. This all-purpose device has been regarded as one of the most excellent products in the market and certainly the best GPS with a Reasonable Price gives customers value for their money.
Scroll down for video
Features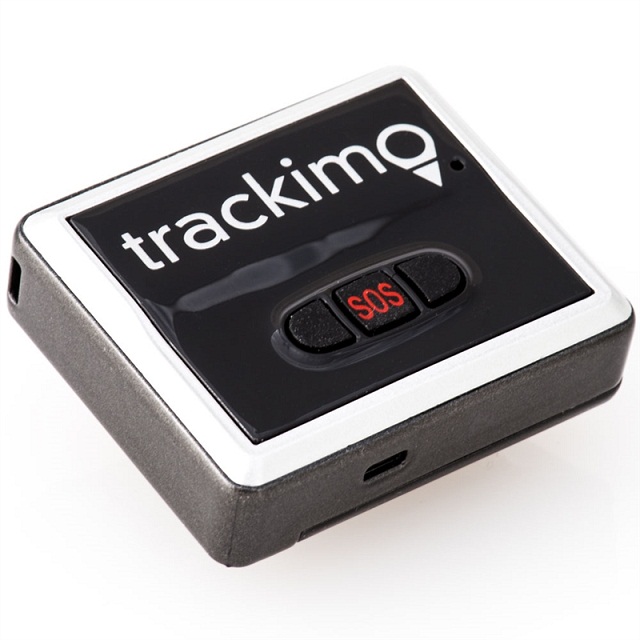 GPS satellites enable Trackimo to tag a subject to its current position, then transmit the information to the server through AT&T's wireless network. This can be useful when it comes to tracking anything from your luggage to even young children.
Users are capable of adjusting Trackimo to record your location at intervals that range from 1 to 120 minutes. The device will turn off if it detects that the subject is no longer moving, saving battery life in the process. There have been a variety of users who have taken advantage of this sleep function feature, and many have stated that it functioned accordingly.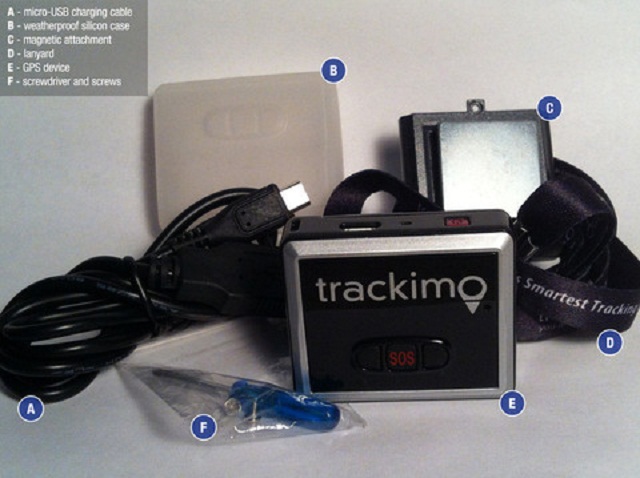 Trackimo is effective for those who would like to view a history of their location as well. The app can store up to 48 days of movements. But one of the most useful features that the GPS device has is the emergency panic button. With one push, your location information is immediately forwarded to the contacts that you appointed. This is especially useful for young children in case they find themselves in dangerous situations or for teens involved in accidents.
The device also has a geo-fence feature. Geo-fence is a boundary that triggers alerts when the GPS device passes in or out of the specific area. The geo-fencing feature may be created in a circular, polygonal, or it can follow a certain path. A number of bikers have utilized this function to keep track of their course. Additionally, pet owners have taken advantage of this feature by seeing to it that their pets stay within a certain boundary.
User-Friendly Interface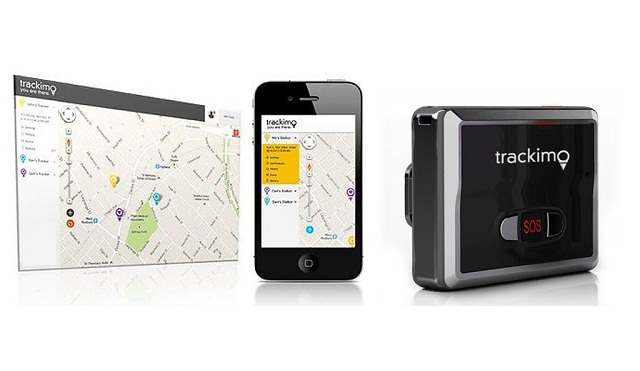 Trackimo can work in both Android, Apple, and on a personal computer by logging into a secure Web page. The application has a user-friendly interface, making it simple to navigate around. Users may create geo-fence zones, check their location history, or simply monitor the device's location.
The activation is a hassle-free experience as well. Simply log in the official Web site (https://www.trackimo.com/) and register your device. From there, you will receive instructions on how to activate it.
Sleek Design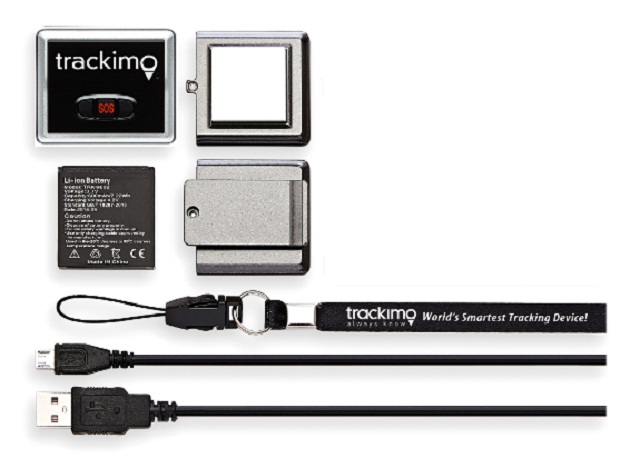 Trackimo comes in only one color (black)
It is a rectangular box with the dimensions: 2.7 inches wide and is 1.7 inches tall
Weight: 1.7 ounces
The device comes with a micro USB charging cable, lanyard, and a waterproof case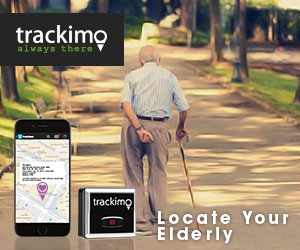 Trackimo is known to be one of the lightest GPS trackers in the market. As light as it is, the device is notably sturdy and compact. It has a remarkable battery life despite its small size and can hardwired in vehicles to monitor movement and activity. The maximum battery life of Trackimo is up to 96 hours, depending on usage.
GPS with a Reasonable Price
The price is undeniably the best offer in the market and it serves as one of the most appealing features of this product or service. The actual device retails for less than $200 and you get a free trial period for a year. After that, you only pay $5 a month, which can be cancelled anytime. This is a cost-effective option compared to other trackers that charge their customer three times this amount without any trial period at all.
Moreover, no additional costs are issued should you travel internationally. 
Customer Support
Trackimo does not offer phone support as of the moment, but customers may contact the support team through e-mail. A FAQs section is also set up on the Web site in case you have any inquiries as all device-related concerns are stated there. 
With its convenient sized and powerful GPS technology, coupled with the fact that it is so reasonably priced, there is no doubt that Trackimo has an edge over other products in the market. The device is poised to stand the test of time with little chances of malfunctioning along the way.