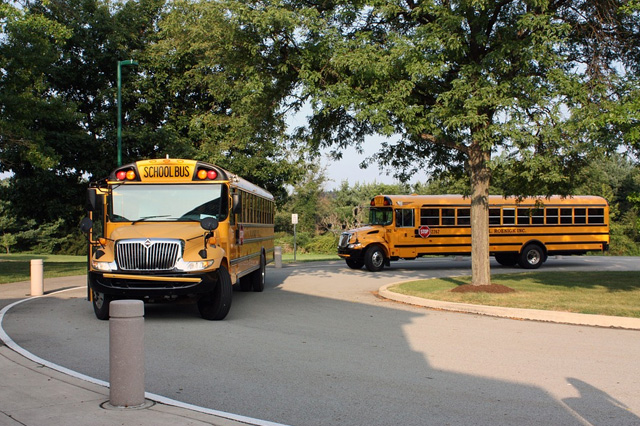 Fitting GPS trackers on your fleet of school buses is a good investment and has a lot of benefits. Any school district that has their school buses installed with GPS units can provide better services for a lesser cost.
Scroll down for videos
School Bus with GPS Tracker Increases Productivity
A lot of schools find the job of meeting the increasing needs of the students with lesser cost difficult. Equipping your school buses with GPS tracking system can help you achieve your goal since it can improve fleet's productivity.
These are the what a GPS tracking system can do
Gather data that can help you determine the best routes to take
Prevent unauthorized travels or stops that can considerably affect your operating expenses
Can provide real-time road support in case of emergency when out on field trips and driver is lost
Can give full reports on the places and times the school bus stop, or the hazard lights are on or if it's been late
Allows you to monitor and receive notifications whenever bus drivers exceed speed limit
Validate the number of hours the drivers rendered to avoid unjust pay
GPS for School Buses Gives You No Worries
GPS trackers also allow real-time tracking and assure the schools that all their drivers are following rules and protocols including logging the correct hours every travel. You also have a full access to reports and records displaying the precise locations of the vehicles at certain times.
GPS for School Bus Tracking Improves Service with Less Cost
Not all schools have enough funds to cater to the growing needs of their students. But instead of dwelling on that problem, schools can provide GPS trackers to their buses. They will find a number of companies that provide reliable GPS tracking system for a reasonable price, allowing these institutions to do more with the amount of money they have.
Trackimo is one of the most dependable brands in the market and is used by many. It has many amazing features that can provide the services the GPS tracking system can give and the schools needs.
Watch the videos below