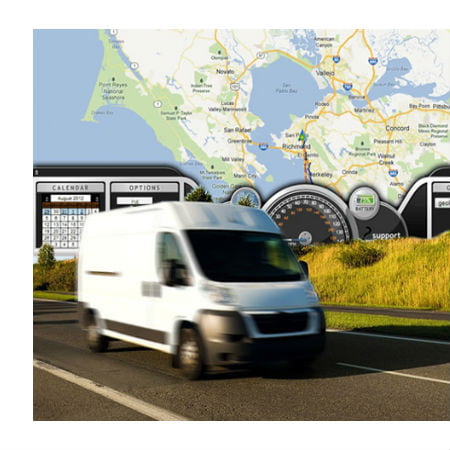 GPS monitoring devices are invaluable to businesses in the transport industry. It helps fleet managers keep track of their fleet and field personnel and be more in touch with their day-to-day business operations.
GPS Monitoring Devices as Business Tools
During these difficult economic times, companies are looking for ways to minimize business expenses and increase profits. Is that possible? With the right tool like GPS vehicle tracking system, yes, it's possible. A GPS device can help business more than just survive.
Scroll down for video
GPS Trackers for Employee Monitoring
Keeping tab on the employees is just as important as tracking fleets. One way to save on business costs is to track employees using GPS tracking devices. The tracking device can help company owners ensure that their employees productivity is on track even if they are not there to witness it physically. The staff tend to be efficient when they know that their work progress is being tracked. They can finish a task aster than usual, thus eliminating unnecessary overtime. GPS monitoring devices can record every engine starts and stops, which can be used to log the time they begin their task and the time they finish and also determine if their employees are being productive or need some reminders.
GPS Trackers for Asset Monitoring
Another use of GPS device is for asset monitoring and inventory. This means, if your fleet is equipped with a vehicle tracking system, you know where your company vehicles are at all times. You will know if your vehicle is being used off site or outside designated areas. An employee using company vehicle during working hours for a side job or any personal purpose adds up to your operational expenses. That's because of the unnecessary fuel consumption, undeserved man hour pay, and maintenance cost due to wear and tear.
With GPS monitoring devices, you won't have to worry about your vehicles being used without authorization. Unless it's been taken by a thief. Nevertheless, the GPS device can also serve as an anti-theft device. The device gives alert if the vehicle is moved out of its parking area without proper authorization, reaches the speed limit, or deviates from its designated route.
Monitoring devices can help companies save money by providing regular maintenance alert. Much can be saved if vehicles are properly maintained instead of just waiting it out until they completely break down. You don't have to manually check your vehicle in order to know if it needs oil and tire change or other vehicle maintenance routine. The GPS monitoring systems will calculate everything based on vehicle mileage. The system will then automatically send maintenance alert to fleet managers when it's time for your vehicles to visit a mechanical shop.
Inspecting use of vehicles internally with GPS monitoring devices is one of the effective ways to save on company expenses.
Watch the videos below