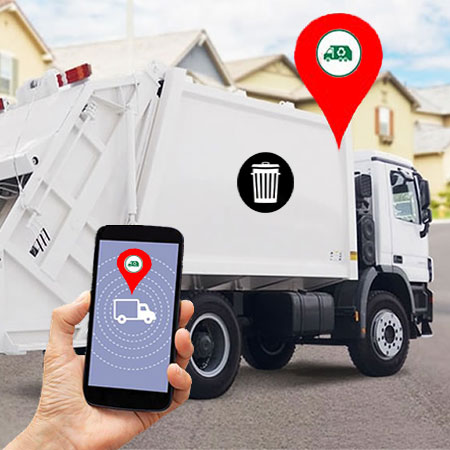 Councils decided to use GPS for garbage trucks in Sydney so they can monitor their vehicles better. Unsurprisingly, this move was opposed by the unions.
Other suburbs that have installed GPS trackers on government-owned vehicles are Sutherland, Bankstown, and Camden. In the case of Burwood, however, the plan to use GPS trackers for garbage trucks is being blocked by the workers.
Scroll down for video
According to Burwood mayor, John Sidoti, the council decided to fit GPS trackers on their vehicles to prevent theft.
A 3G GPS vehicle tracker has a distress button, which when pressed, will send an alert notification containing the vehicle's exact location to security personnel, enabling them to respond within minutes in case an emergency assistance is needed. This tracking feature is helpful particularly when the trucks are used at night.
Why Unions Are Against the Use of GPS for Garbage Trucks in Sydney
However, the United Services Union sees the installation of GPS for garbage trucks in Sydney as a way of spying on workers. Wayne Moody of USU said that they are skeptical about the council spending on advanced GPS-based vehicle tracking system for beat-up trucks and broken-down mowers when their total area is not that extensive at only 7 km².
John Raynerer, general manager of Sutherland Shire Council, said that they started using GPS devices two years ago to enhance their use of equipment and plant.
Rayner also added that the GPS for garbage trucks in Sydney was a huge help for them in retrieving stolen equipment. In fact, only Sutherland was able to recover its plant when depots of four Southern Sydney councils were hijacked. A total of $250,000 worth of equipment were recovered, all were equipped with vehicle tracking system.
Last year, Camden council installed GPS tracking on their garbage trucks, which can monitor the location, routes taken, and the travel speed of every vehicle. USU organizer, Alan Dickenson, pointed out the issue of the council's failure to inform the union of its decision to purchase the tracking units. The union insists this is part of the stipulation.
Dickenson added that the GPS devices will be used to monitor the employees' every movement as they do their job. According to him, the council initially assured them that the GPS for garbage trucks in Sydney were only installed so the employees could reach their performance targets; however, they did not receive any performance bonus despite achieving their goals.
According to the Camden mayor, Chris Patterson, the cost of GPS units, which is $50,000 each, is worth it because it helped them achieve efficiency in many aspects. By using the GPS trackers for monitoring government vehicles, they are able to maximize the capacity of the truck by monitoring its wear and tear.
In Bankstown, their large-broom street cleaners are provided with GPS devices for the efficiency of their street-sweeping program, says a Bankstown council spokeswoman.
For a time, Blacktown council has mulled on purchasing GPS devices for security reasons, but due to the strong objection by the union, the council did not pursue their plans.
Watch the video below