The number of recreational boat owners around the United States is rapidly increasing, and so is the demand for marine GPS trackers.
The state of California alone boasts over a million boat owners, with Michigan coming close behind. People have developed a sense of fascination over the idea of having a boat of their own. Whether it is the sense of luxury or simply a trophy for all hard labor, a large number of Americans have definitely set their eyes on becoming boat owners one day.
However, one of the biggest concerns that boat owners face is the possibility of theft. In 2015 alone, over 5,000 watercraft owners fell victims to such crime. The most at-risk states are Florida, California, Texas, North Carolina, and Washington. Though there has been a 3 percent decrease in boat theft over the years, these criminals continue to pose a threat to boat owners around the country.
This begs the question, how can boat owners combat boat thieves? The good news is, using a reliable marine 3G GPS tracker has been proven to be an effective way to prevent theft. Here's why authorities recommend using a marine GPS tracker.
Why It Is Recommend to Use Marine GPS Trackers for Boats
In 2014, 41-year-old Randolph Letcher was arrested and charged with running an illegal boat chop shop in Lake Havasu City, Arizona. The investigation began after Mike Newman of Murrieta, California, informed the police that his boat was stolen from McIntyre Park in Blythe. Newman had not purchased insurance for his vessel, so he conducted a manual search by posting flyers in nearby areas and on social media sites such as Facebook.
Newman finally got a lead after four days when someone informed him that parts of his boat were found at Jet Boats Plus, a store situated 89 miles from where Newman last saw his boat.
Police managed to issue a search warrant and proceeded to raid Jet Boats Plus and Letcher's household. They managed to recover not only Newman's boat but also other stolen items that all in all amounted to a staggering $500,000. Authorities retrieved several drug paraphernalia and other illegal substances.
Scroll down for videos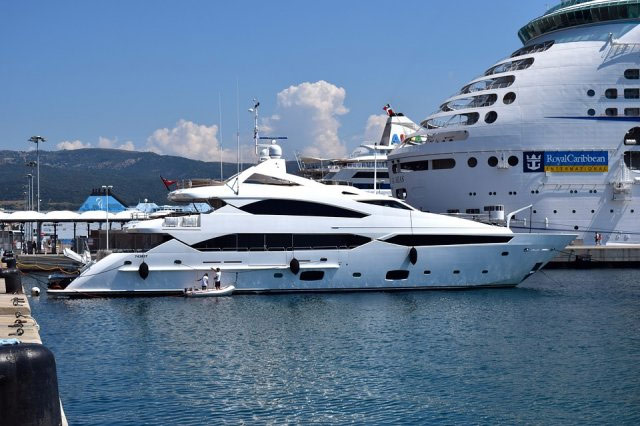 Fort Lauderdale Police track down stolen boat in 60 minutes
If there was one thing the Lake Havasu boat theft case proved true, it's that as long as there is revenue coming from these illegal businesses, criminals will continue to operate them. This is exactly why authorities are encouraging boat owners to install marine GPS trackers on their priceless vessels.
Using a marine GPS tracker to find lost boats has been greatly advantageous. Thanks to these tools, the Florida Sheriff Department was able to narrow down a stolen boat's coordinates in just under an hour. Alberto Verdesi, the owner of the $200,000 vessel, was alerted by his marine GPS tracker's built-in system that the boat was removed without his permission. After the police was informed, a helicopter was then dispatched to locate the boat. Though the suspects managed to escape by foot, the vessel was recovered without a single scratch.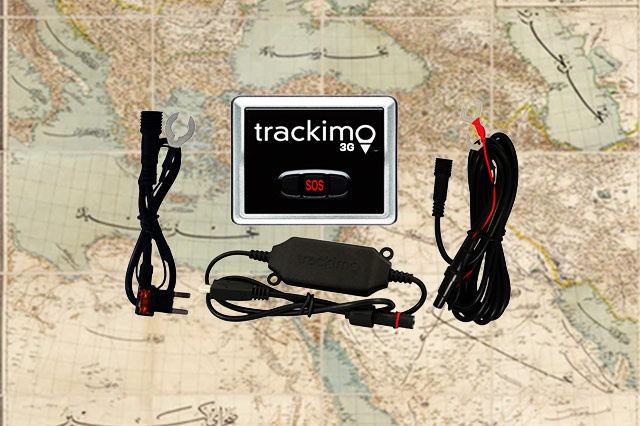 Trackimo's Marine GPS Tracker
It doesn't matter whether you own a fleet of boats or a single yacht, incorporating a marine GPS tracker system will be very helpful. Using a GPS tracker is greatly effective, but it's not just that. The benefits boat owners can obtain from the use of a marine GPS tracker are endless. By investing in commercial trackers such as Trackimo, you automatically provide an added layer of protection for your assets.
Trackimo's marine GPS tracker is designed to provide you with updates about the location of the boat, the speed at which it is traveling, and more. Using powerful GPS and cellular technology, this little device can track your boat's location in real time. This personal tracking device is small enough to fit onto the palm of your hand, but it is powerful enough to track your prized marine vessels anywhere they are on the globe.
Affordability
We use simple, reliable technology in a compact, powerful device without the need for expensive hardware costs or pricey contract fees! Trackimo beats the competition with affordability.
We provide you with a free first-year service.
Continue using the product for only $5 a month.
There are absolutely no contractual obligations. No hidden costs or fees.
If you don't like our device within the first 30 days of use, we will reimburse you the full price (minus a $25 restocking fee).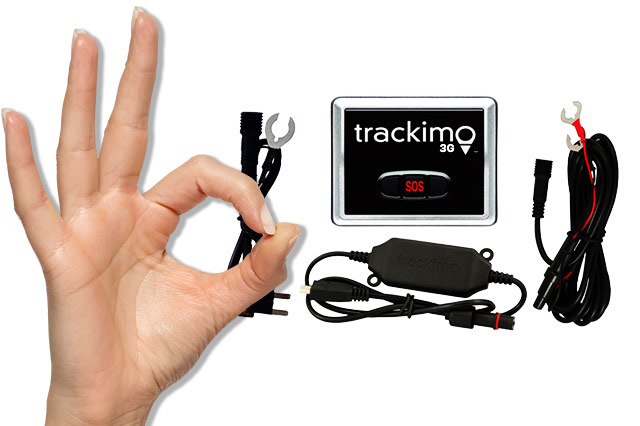 Features
To provide you a clearer picture, see how Trackimo's marine 3G GPS tracker assists vessel owners below.
GPS trackers provide fast and accurate position information anywhere cellular connection is available.
When unauthorized movement is detected, owners will be immediately notified through SMS or email.
Trackimo's virtual fence system installs a predetermined boundary around the boat to help detect theft or suspicious activity.
Users may review route history to detect any unauthorized usage of the boat.
GPS tracking reduces insurance premiums by informing companies that a GPS tracker is installed on the vessel. In line with this, most insurance companies won't provide assistance unless a tracker is installed.
Trackimo's secure and easy-to-use app can be installed on smartphones, allowing owners to track their vessels anywhere in the world.
The safety and security of vessels should always be at the top of every boat owner's priorities. Thanks to Trackimo, this is possible with the click of the button.
Watch the videos below
Let us help you. We'd be delighted to answer any tracking questions you have or discuss the options in more details.