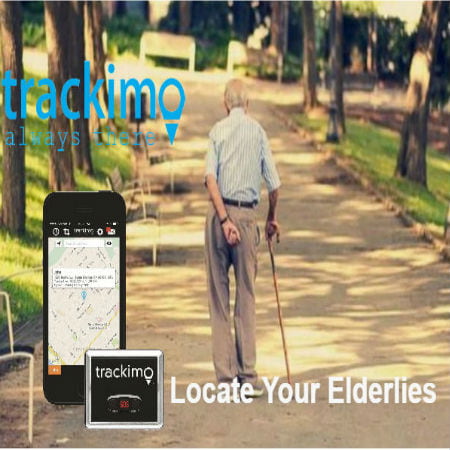 GPS for elderly is incredibly handy particularly for aging parents with debilitating conditions like Alzheimer's disease. When a person has an Alzheimer's disease or dementia, they often experience mental confusion. They tend to stray and get lost even in familiar surroundings, which could get them into dangerous situations.
As the Chinese celebrate Chongyang Festival, which is also known as Senior Citizen's Festival, a GPS elderly locator tested in Hongkou, Shanghai, has been introduced.
Scroll down for videos
The device can be used for tracking elderly people with mental health problems. According to deputy director Gong Linglin, the one in charge of senior citizen's affairs in Hongkou, they often receive reports of elderly persons that are lost or have died after wandering. He believed that the GPS for elderly will be a big help for families in keeping their senior citizens safe.
How Does GPS for Elderly Work?
A GPS for elderly is actually a small tracking device that can be worn like a wristwatch or attached to a person. It receives data from the satellite and transmits it via text message or e-mail so the exact position of the missing person wearing the device can be located.
Currently, there are approximately 35 senior citizens in the city using the technology. And soon, another monitoring system for elderly persons living alone will be released. This new tracking system will send family members an alert through text messages or e-mail if the person using it has not been moving for 10 hours or longer.
A Shanghai official is expecting a number of such high-tech monitoring devices for the elderly to arrive in the city in the coming months after a successful test in Hongkou. For only 800 to 1,000 yuan or $120 to $145, the device is considered affordable, Gong said.

Many people, mostly the younger and working ones, are delighted upon hearing about the device. It gives them a way to care for their elderly parents without sacrificing their career. For others, the GPS for elderly will allow their parents some independence and mobility while giving the rest of the family a peace of mind as they have a way to know where they are at all times.
This innovation of GPS technology is a huge help to Shanghai's effort to overcome the issues that come with the increasing number of aging citizens. As of this year, China's most populated city has about 3.16 million residents who are senior citizens, 570,000 of them are at least 80 years old.
Early this year, the government opened a help center for elderly persons. According to city's civil affairs office, they are planning to add a research center that will help promote the benefits of the elderly.
Watch the videos below
Let us help you. We'd be delighted to answer any tracking questions you have or discuss the options in more details.