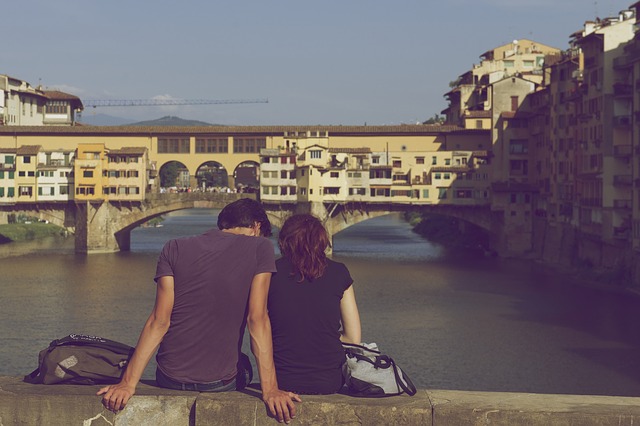 One of the greatest adventures is taking that big backpacking journey through Europe. With so many different cultures and cities to see, seeing these sights is something you keep with you for your whole life.
Unfortunately for some, trips to Europe can turn into nightmares without proper planning and precautions. Here are some important tips on what to do when planning your trip to Europe.
Scroll down for video
Europe Backpacking Tips: Have a plan!
Unless you're completely fine with walking into an unknown adventure, you're probably going to want to plan your road trip in advance so you don't end up sleeping on the streets at night. You probably won't have an indefinite amount of time to travel, so it's important to plan ahead so you can get the most out of your time while you're there.
Sometimes our travels take unexpected turns and we end up spending much longer in one city than we had planned on. This isn't necessarily a bad thing, but if you really want to see every city on the bucket list you should plan for the amount of time you want to spend in each area.
If you're not traveling alone, get together with everyone who is going and narrow down your top picks for each area. You might not agree on everything, but you should be able to get a good idea of the places you definitely want to visit.
Where to stay?
For the traveler with a light wallet, finding affordable places to stay is huge. If you plan on putting yourself up in a hotel every night, you can expect your travel bill to spike rapidly. For everyone else, there are many cheaper options out there that still provide a good amount of comfort, and more culture than a hotel would probably offer.
One of the best options for accommodations across Europe is to stay in hostels. Hostels are usually group-housing establishments that are inexpensive, and great for meeting other travelers. For much less than a standard hotel cost, you can get a bed for the night and a chance to meet lots of other people.
Another increasingly popular option is to take to the internet to find some place to stay. Community sites like Reddit have lots of users who love their countries and don't mind taking the time to share the sights with other travelers. If you're nice enough, they might even offer up the couch for the night and a free dinner. We're not saying you should go on these sites and expect to have someone accommodate you at every stay, but it is one possibility. Also remember, no one likes a mooch!
Planes, trains, and automobiles
One of the biggest parts of traveling Europe is managing to get to the places you need to go. Unless you've rented a car, you're not going to have constant access to your own transportation, so you should figure out in advance how you will get around.
One of the most popular options is to get the Europe Rail Pass. This is a train system that has access to all the major countries in Europe, and is a great way to get to each destination. Another cheaper choice is to figure out a bus schedule in advance – it might not be the coziest, but it's a good cash saver.
If you've got little time in Europe and a bit of extra cash to spend, there are fairly cheap flights you can take within Europe to get you from place to place. If the countries you wanted to visit are fairly spread out, this would be a good option for you.
Even though a trip like this is all about traveling light, it also might be a good idea to throw a small 3G GPS tracker for backpacking, just in case you are separated from the few belongings you happen to have with you. Running blindly into an adventure can be fun, but it can also be a disaster if anything goes wrong. Taking some time to figure out the details, will ensure you can enjoy the trip to its fullest. Bon voyage!
Watch the video below