Using a good lock for your electric bike is not enough to keep it safe and secure. However, thanks to the following electric bike safety tips, you will be able to protect your property without going through too much trouble:
Scroll down for video
9 Helpful Electric Bike Safety Tips
1.  Park in public areas.
Consider parking your electric bike in public places. Although this is not a 100 percent foolproof method, parking in open spaces where there are people around will give thieves second thoughts as there are more witnesses that could identify them. Still, avoid leaving your bike locked up overnight in places like this.
2. Find a secure e-bike post.
Always attach your bike to something solid and secure like concrete posts, street lights, or trees. Fasten your e-bike in a way that bike thieves won't be able to lift or remove it. Don't rely on chain links as it can be easily cut and not totally effective when it comes to bike safety.
3. Don't park in high traffic areas.
Part of electric bike safety is taking responsibility as a biker. Avoid parking your e-bike on sidewalks or places where people frequently walk by to prevent congestion.
4. Fasten helmet to your e-bike.
If you live in a city where bike theft is prevalent, it may be a good idea to direct your bike cable in the vents or straps of your helmet.
5. Get a portable e-bike.
If you have a foldable e-bike, you can take it with you anywhere you go. This significantly reduces the probability of theft in the long run.
6. Purchase a durable e-bike lock.
As previously noted, a simple lock won't be too helpful regarding electric bike safety. Finding one that can provide the protection you need for your e-bike is a bit difficult and confusing as there are lots of brands to choose from. But basically, the thicker the lock is, the better.
7. Don't display your e-bike.
In short, hide your e-bike. When at home, don't place it in your parking area because it's the first place that bike thieves check out before making a move.
8. Take note of your bike's serial number.
This is important because if your bike gets stolen and recovered, you can only claim it as yours if you can provide your bike's identification number, which usually can be found under the bottom bracket. As a bike safety and security measure, it is also recommended to write in permanent ink or engrave your name and contact number in an inconspicuous part of the bike in case the thief managed to scrape off the serial number.
9. Use GPS tracking!
It has been proven in several bait bike campaigns launched in various cities nationwide that the GPS technology is an effective tool for keeping properties safe.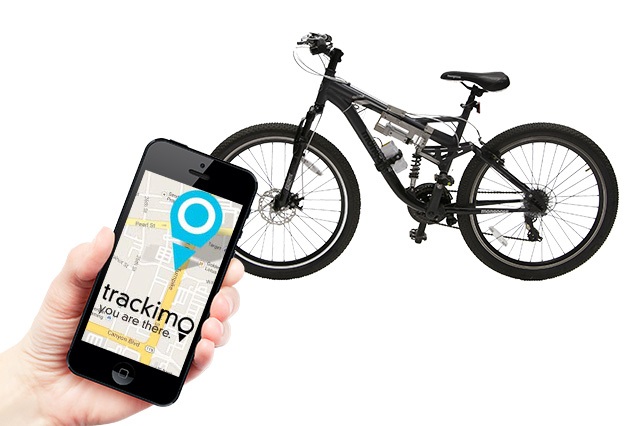 Simply attach the GPS device to your e-bike and monitor it using your smartphone. Most GPS devices like Trackimo GPS tracker have smart alert features that will notify the owner the moment the bike is removed from its parking place. You will also be able to continue tracking your bike's position even after it's been taken, making it a great device in recovering stolen bikes.
Apart from bike's current location, the device app can also provide essential information such as the ride's duration, speed, distance ridden, last known location, as well as the carbon offset and potential savings.
Watch the videos below
Let us help you. We'd be delighted to answer any tracking questions you have or discuss the options in more details.