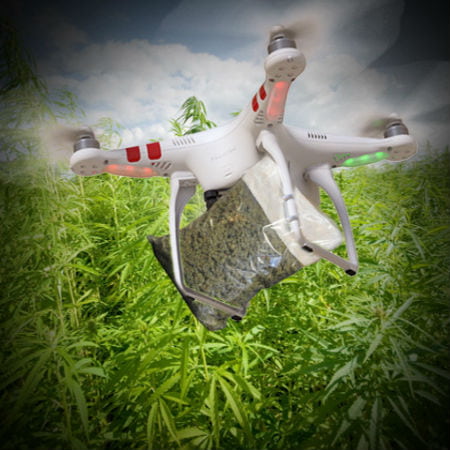 A news report revealed that a drone carrying super-strength skunk cannabis for prisoners crash-landed in a jail's exercise yard. It was found by a prison staff at HMP Bullingdon, a prison for Category B inmates, in Bicester, Oxfordshire.
Mobile phones and chargers, as well as drugs, were found on the device. It was gathered that prisoners had prearranged the prohibited goods for Christmas.
According to an insider's account, the drone was found in a part of the jail where CCTV are not covering. The source said, "It was well-planned. We've no idea how many times this method of smuggling has been used before."
Scroll down for video
Glyn Travis of the Prison Officers Association asserted, "Drones are a major security issue. They are being used more frequently. It was only luck that this one crashed before it could be emptied."
It was the first time a drone was used to smuggle illicit items into a prison. About a month ago, prison staff discovered a drone that crashed into Strangeways prison yard, containing a parcel stuffed with illicit items.
The Ministry of Justice is also pushing for new law to make it illegal to use drones to drop psychoactive substances such as legal highs in prisons. Whoever used drones to get contraband into prisons may face up to two years of imprisonment.
Watch the video below