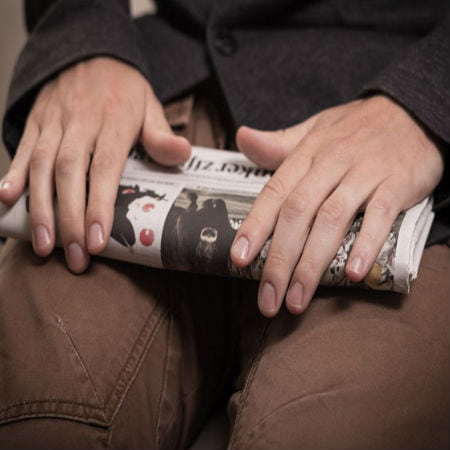 Bert Paquet, an RCMP sergeant, disclosed that the concern for a missing person's safety does prompt the police to issue a press release for that particular individual. He explained that a missing person is someone who is unaccounted for, despite the reason and the person's age. He noted that the specifics of each case will determine whether or not the individual concerned is considered a high-risk missing person or a chronic, habitual runaway.
Scroll down for video
Directly Press Release Missing Person
"A lot of factors are involved," said Paquet. "Is any abuse involved? Or is there lifestyle issues? Age and gender are definitely big contributory factors as to whether or not an individual will be subject of a press release for being missing."
Despite these factors, Paquet said several people are involved when making such a crucial decision. The specifics of each case are discussed with the criminal operation investigator and also the investigator in charge of that specific case.
Paquet revealed that a missing person's file is always case specific. It means that there is no specific number of hours that will elapse before an individual is considered missing unlike what you might see on television. Other factors to consider include how many times the missing person has gone missing before and how long it has been since the last time the person went missing.
"If this is a first-time occurrence, it immediately prompts an in-depth look or investigation into the circumstances of that specific person that is missing," said Paquet. He explained that police will not issue a press release if someone goes missing every single Friday but always returns Sunday night. Also, he said that adults have the right to willingly go missing if they do not want to go home for whatever reasons.
"We also want to make sure that not everyone is subject of the press release because as time goes by, media and public attention will not be the same," he explained. "When we make a decision as investigators or as an agency to issue a press release regarding a missing person, it's because we have reason to be worried for that person's safety and we know that the media and the public will pay attention."
According to Paquet, the police in their province have solved a lot of cases on missing persons based on tips from the public. Most of the time, information about a missing person is received a few hours after a press release is issued. Sometimes, the information is received directly from the missing person.
Meanwhile, Paquet revealed that it is every parent's worst nightmare that a child of theirs will go missing. He noted that the best thing a parent can do to assist with an investigation if that nightmare ever comes true is to have a current photograph of their child readily available. "Hope and pray that you will never have to use it," he remarked.
The SteinbachLive App
However, Dave Lehman, manager of Digital Media for Golden West, introduced the use of SteinbachLive App in searching for a missing person. He explained that any announcements about missing persons can be made instantly through this application. This app is available for iOS and Android systems through the iTunes App Store and Google Play store.
Watch the video below