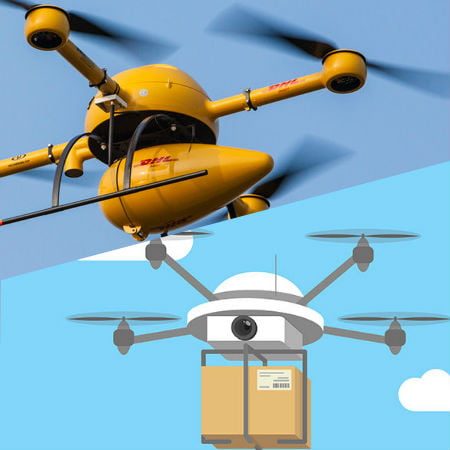 Soon, delivery drones with GPS will be dropping off your online purchases to your house instead of having postmen personally hand them over to you. It's a possibility that Jeff Bezos, the Amazon founder, is trying to explore.
Bezos revealed his plan to have a drone delivery service for the online retailer's customers in his 60 Minutes interview. He sees auto aerial delivery as a viable business in the future. Although the project is still in its testing stage, it seems like Bezos is serious about pushing through with the plan.
New Delivery Service Uses Delivery Drones with GPS
Scroll down for videos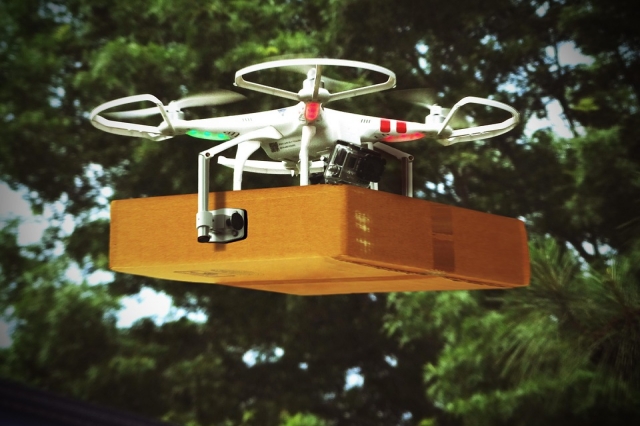 The company has been conducting trials for a while now in a development lab in Seattle, Washington, near their corporate headquarters. If the project gets pushed through, meaning if the U.S. FAA drone advisory committee will approve, the consumers can expect a quick delivery of their packages in minutes (given the current limitation of drone's battery capability).
Bezos describes the delivery drones with GPS as like sci-fi devices but are capable of handling and delivering customer's packages. As of now, UAVs can lift up to 2.6 kg of load. They aim for their GPS-guided delivery drones to fly within fifteen miles range, hopefully, to cover customers that live near the distribution center.
Unlike other quadcopters, these delivery drones can fly without remote controls. Using GPS coordinates that have to be inputted prior the flight, the delivery drones can fly directly to the programmed destination. The delivery drones also have built-in sensors to help avoid collisions with power lines, trees, buildings, etc.
But no matter how impressive this concept is, it will be facing tough battles ahead. Technology is not the problem here but the regulations. To bring the aerial shipping vision into a reality, rules concerning drone flying must be changed first, but it won't be easy because of privacy and safety issues. For example, there are areas in the country where the delivery drones with GPS won't be able to fly to such as Washington, DC, because it is marked as a no-fly zone. In addition, the retail company also has to resolve the liability issue in the event of an accident. IT entrepreneur Ray Kurzweil said about the technology being a double-edge sword, "Fire kept us warm and cooked our food but also was used to burn down our villages."
Currently, drones are widely used for recreation and seldom for commercial purposes. But this may change soon, let's wait and see.
Watch the videos below
Let us help you. We'd be delighted to answer any tracking questions you have or discuss the options in more details