Tour companies continue to thrive in the industry because of their widespread popularity. Many tourists require assistance when planning a hassle-free vacation and turn to businesses for assistance.
Starting a tour operating company entails aggressive networking, extreme knowledge of the business, and the ability to keep customers coming back. Customer satisfaction in tour business is the key to getting a leg up among competitors, so generally, most business plans revolve around that specific goal.
Scroll down for video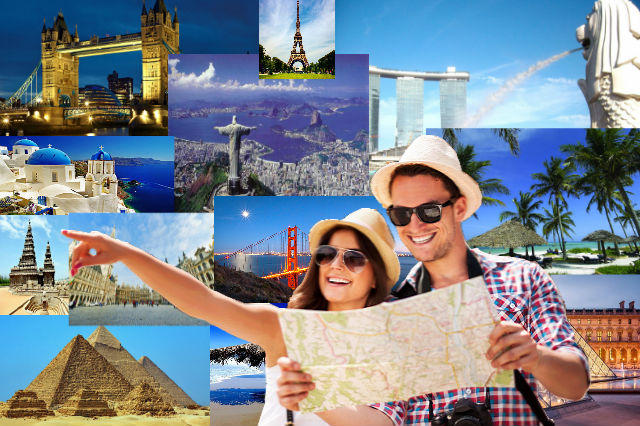 Tips for Achieving Customer Satisfaction in Tour Business
1. Use an attractive company Web site that will appeal to customers
In a generation that is dependent on technology, building a Web site will be a perfect way for visitors to learn more about a certain company. The World Wide Web is a common tool for travelers to find cheaper tour options, book accommodations, and research on places of interest. See to it that your company's Web site has an appealing design that is both desktop and mobile friendly. Choose an organized layout and make sure that it is easy to navigate as well.
2. Make sure that the online booking system is easy to use and secure
A customer can easily lose interest when a company's online booking system is difficult to use. Factors that they look for in particular are speed, information, security, and convenience. Keep in mind that there are numerous tour operators on the Internet, so most customers can easily go to different Web sites to book their trip, if they don't find yours convenient.
So to improve customer satisfaction in tour business, invest in a server that is reliable enough to work 24/7 without the risk of being hacked or having information stolen; otherwise, you will lose the customer's trust and reliability altogether. A more secure system will allow the company to build client trust and increase their popularity in the market.
3. Take advantage of social media
Social media is the most convenient way to develop a company's brand in the digital age. Facebook, Twitter, and YouTube ads are known to be a good investment for companies as using these results in large returns. You may also take advantage of social media tools as they will allow you to target a specific audience (e.g., age, gender, location, etc.). Make sure that your posts list all the necessary information about your company as well as eye-catching campaigns.
4. Ensure top notch customer service
Customer satisfaction in tour business is the result of well-trained employees and a good working system. Once you have secured both, make sure that you set a reasonable response time for inquiries via your Web site or through social media accounts. The minimum time to respond should be a number of hours within a day.
For phone queries, make sure that customers are greeted with respect and that concerns are answered proactively. You may allow your employee to undergo training when it comes to ensuring good customer service as new methods are gradually developed over time. Prove to potential clients and old ones that they are always a top priority, and you'll be sure that they will come back to do business again and again. This will lead to customer satisfaction in tour business.
5. Build professional relationships with clients
Professionalism does not mean that you should maintain a distance from your customers. You may get to know them more intimately so they can develop a sense of trust toward you and the company. Social media may be an effective way to develop professional relationships and garner confidence with potential ones.
6. Secure your business
Acquire trade and mandatory government licenses to help boost the credibility of your business. Getting memberships in tour organizations will also attract more customers. This will cause a significant increase in booking each month since your company's popularity rises. As stated at the beginning of this article, networking is essential when keeping a business above the rest.
When it comes to securing your fleet, make sure that the company's assets are insured. Reduce insurance cost by investing in a GPS tracker technology. This will give business owners a convenient way to manage remote employees during operations while saving on fuel cost and reducing the risk of accidents. Trackimo is one of the best GPS tracking devices in the market today. It can be easily hard-wired to your vehicle fleet to eliminate the need for charging. Dispatchers will also receive detailed reports on harmful employee driving behaviors to be able to ensure that customers are safe at all times.
Watch the videos below