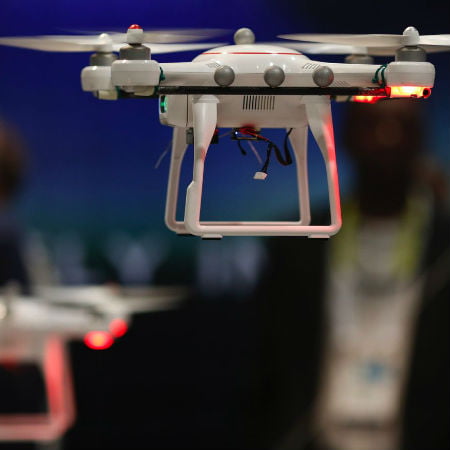 Drones are very fragile and could get destroyed in many different ways. They could crash into liquids like water, oil, and others that could render them unusable. They could crash into solid objects like fences, buildings, masts, etc. They could get entangled in trees and power lines. They could get lost in the woods, crowded areas, mountain ranges, and so many other places. Despite having tips to avoid drone crash, incidents as such still couldn't be fully avoided. That is why crash insurance for drones is very essential for drone users.
The fear of a lost drone often discourages many newbies from buying drones and enjoying them. Some enthusiasts even got discouraged after losing more than one drone and won't even bother to buy one. An average drone costs about $500. A lot of people don't have enough money to spare for one drone, let alone spare a few bucks for another drone after the loss of one.
DJI Care: DJI Offers Crash Insurance for Drones
Chinese drone manufacturer DJI is providing a solution to all that. DJI is initiating an insurance program that would cater for its Phantom 3 and Inspire 1 drones. Models that would be covered include the Phantom 3 Standard, Phantom 3 4K, Phantom 3 Advanced, Phantom 3 Professional, and Inspire 1 version 2.0 with X3 gimbal camera.
A year of crash insurance for drones coverage costs $129 for the Phantom 3 Standard, which costs about $499. The most expensive would be $699 to be handled by drone buyers who want to get their $3099 Inspire1 v2.0 drone insured. For that sum, you'll be covered for "dropping, squeezing, or crashing caused by operator error or other accidents," according to DJI. The coverage extends to the aircraft, gimbal, or camera, but not to accessories like the propellers, battery, or remote control.
Scroll down for video
The crash insurance for drones package can be bought separately or alongside the drone. The insurance coverage starts at the time of purchase of the aircraft. The protection plan is bound to the serial number of the camera gimbal and the aircraft. Buyers would love to know that the plans can be transferred in case of change of ownership of the drone.
These crash insurance for drones would go a long way in encouraging newcomers to buy DJI drones. However, while it covers normal operator stupidity, it doesn't protect you for lost aircraft, water damage, scratches that don't affect flight, or "damage caused by flight in unsuitable flight environments." In line with this, it would be helpful to use a GPS tracker to monitor drones.
If the drone has 80 percent or more of its parts damaged, the drone would be replaced, though a decreased compensation would be awarded to customers with insurance plans having less than a month to go.
These plans cost almost a quarter of the price of a new drone. Many would sniff and snigger at this, but if any of them had previously lost a drone, there is no doubt that they would be quick to grab these insurance plans.
A lot of tech reviewers and drone aficionados have received this news with glee and much joy. The pain of losing a drone is not one that drone lovers would want to experience again. DJI was applauded for always taking the initiative when it comes to drones as can be seen in their deals with Apple and Periscope.
"Customer experience and after-sales service are important in building a brand and strengthening our relationship with our customers," said Frank Wang, DJI founder and CEO. "By introducing DJI Care, we want to provide our customers with peace of mind and a worry-free flight experience. This program will also encourage more people to explore aerial technology and learn about the fun and potential of flying our drones."
Watch the video below
Let us help you. We'd be delighted to answer any tracking questions you have or discuss the options in more details.