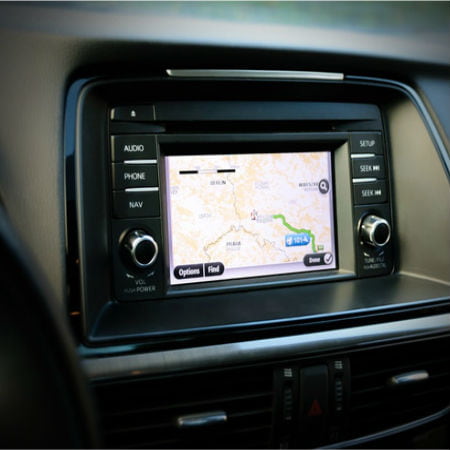 GPS receivers are useful tools for those who love the outdoors. They can provide information on current locations, directions to your destinations, and can even give feedback to progress and performance.
There are different GPS units available, but let's talk about handheld devices.
Scroll down for video
Handheld GPS vs Smartphone.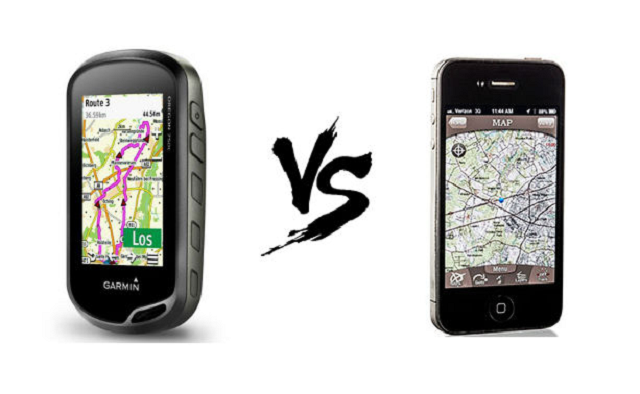 Smartphones are very handy when it comes to navigation, but there are still other advantages from handheld GPS units that you just don't get with your trusty all-out device.
Durability
Handheld GPS units are built for back-country use, so they are usually waterproof. If you're out camping, you don't have to worry about them getting soaked in the rain or even in the stream.
Battery life
If you've ever turned GeoLocation on for your SnapChat or PokemeonGo, you know how fast phone batteries die. A handheld GPS, on the other hand, runs on about 15 hours or more per charge, making it a far better device to be used in the woods than your smartphone.
Coverage
GPS units should accurately pinpoint your location as it detects your device from a certain point in the sky. Others are strong enough to work even under dense tree covers, so handheld devices are stronger as they don't rely on your cellphone provider's coverage area.
Features
Handheld units are equipped with barometers to help you track changing weather conditions. They usually have electronic compass as well to help with directions and an altimeter or barometer to find where you are on a vertical plane—or above sea level. There are also units that allow you to exchange coordinates wirelessly, trial routes, and even track geocaches, sometimes even connect to computers, heart rate monitors, and other ANT-Enabled devices like the ones you see in fitness devices like smartwatches.
Mapping
GPS units don't require cellphone data connection to download mapping, so it is always available. Many GPS units, however, support a variety of options including topographic, road, and waterway mapping—even satellite imagery. More detailed mapping usually needs to be bought separately, but most of them have to pay for a one-time cost.
How GPS Receivers Work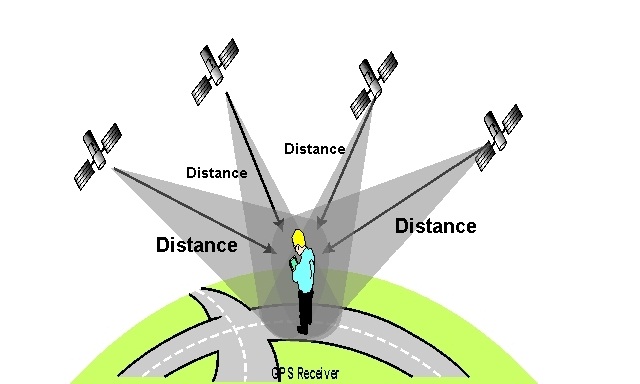 GPS receivers use satellite-based system. The US Department of Defense can operate these systems, which relies on a worldwide network that broadcast signals from space to the ground. Your receiver can determine the position of your location by combining the transmission data from several satellites.
People Who Can Benefit from GPS Trackers
Hikers, climbers, mountaineers, and backpackers
When planning your trek, take note of the waypoints or specific locations on your GPS receiver. It is easy to download trails and routes from Web sites, many at no cost at all. A GPS device will help you get to your destination—whether to a vista, a peak, or to your campsite.
Backcountry skiers, snowboarders, and snowshoers
In winter months when snow obscures hiking trails, GPS receivers can help determine the right path down a mountain. Checking the receiver on the way down can also warn you of danger zones, especially when you already took note of them before you started  your trek.
Geocachers
GPS handhelds have great geocaching features, the most common is called paperless geocaching, which allows you to download and view coordinates, name, rating, and other data on the GPS. This means that there is no need to bring out paper printouts. Download necessary information directly to the GPS from sites like geocaching.com or opencaching.com
Runners
Runners, especially when training, know how far they've gone and how fast they got there. If you are one, the data recorded by your handheld GPS, speed, and distance fitness monitors can record your travel time in a run log, complete with an elevation profile.
There are even GPS receivers that can show you your run on a street or topographical map. You can also upload them online and share them with friends or the competition. For specific training features, you can select a dedicated speed and distance fitness monitor.
Cyclists
Mounting your GPS receiver onto your bicycle can turn it into a computer and digital map. Add an optional cadence sensor and you can get a whole suite for your biking and monitoring needs.
Motorists
Car GPS systems can provide audible turn-by-turn directions to different destinations, thanks to preloaded maps, provide information on different points of interest, like restaurants, hotels, airports, parks, and more to help you navigate, especially when you're taking a road trip to a new place!
The 4 Functions of a GPS Receiver
GPS receivers offer these four basic functions:
Display position
A GPS receiver can tell you where you are by displaying your present coordinates. Your handheld receiver can also show you where you are in relation to your pre-programmed waypoints while mapping-capable units can show you your place on a digital map.
Record a track log
Receivers can record your travel when the feature is enabled, like leaving a trail of digital bread crumbs. This is especially useful for those who keep active lifestyles and keep a record their hike, run, or bike ride.
Point-to-point navigation
GPS receivers can direct you to a destination by giving direction and distance, even coordinates.
Route navigation
You can download or point a series of waypoints to create a planned path or route.
What GPS Receivers Don't Do
Have a realistic expectation regarding your GPS receivers. It can also help maximize safety and minimize disappointment.
Your GPS receivers do not replace traditional map and compass mainly because it won't break when you drop it and could never run out of batteries, something that even technology can't do.
GPS receivers cannot get perfect satellite signals all the time as dense vegetation or deep canyon can obstruct satellite signals. Occasionally, these satellites can be obstructed and won't be in optimal position for accurate calculation of your location.
GPS Accuracy
GPS accuracy is around 9 meters. A Wide Area Augmentation System (WAAS) and GPS can achieve position accuracy under ideal conditions and particularly if it has a high-sensitivity chipset.
WAAS has a network of ground-based stations in North America that can send GPS error corrections to a series of satellites for relay back to your GPS unit. This can help improve the accuracy of your GPS whenever these satellites are in view and if you have enabled WAAS in your settings.
Digital Maps on Your GPS
Different GPS receivers have different mapping capabilities. Some models can display navigational data on digital maps, while others can include marine and nautical charts, topographical satellite imagery, and street maps. When getting your own mapping-capable receiver, make sure that you get the maps that you need to use.
There are units that have pre-loaded maps featuring cities and major roads, while there are those that are more detailed. Most receivers, however, don't have detailed topographic maps and are limited in their use.
Before you buy your pre-loaded maps, make sure of the type and scale that they use as many of them take up a lot of internal memory and are often not erasable, although there are those that have supplemental features that can be added through optional software.
There are different types of software that you can use with your GPS devices:
Proprietary mapping software

from major GPS receiver brands may be all that you need.
Mapping software can help you load useful information into your GPS and have them printed on a quality paper map. However, digital topographic maps are useful on your computer as it can help you study elevation profiles and mark waypoints. Make sure you plug in your GPS and download the data to the unit. The trip information can be visible on map screens even if no topographical maps are uploaded. You can design and print your own map and make comparisons of the map to the GPS screen easier.
Waypoint management software can also be optimized to get data and maps onto the GPS. Trip planning functions will be limited, but this kind of software is not exactly ideal for creating paper maps.
The type of GPS unit that you choose determines the choice of digital maps available to you, but you have to study the software that you would like to use so that you can ensure the compatibility of your software to your GPS device.
Watch the videos below