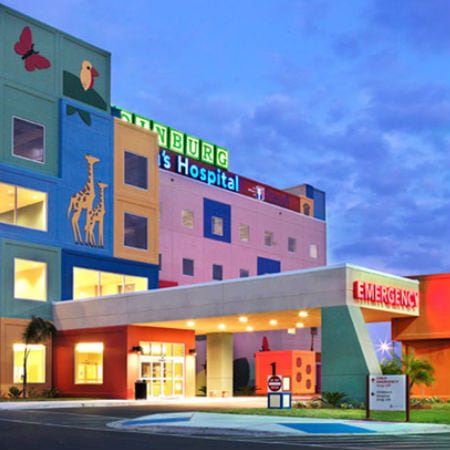 Children's hospitals, wherever in the world they are located, exist solely to provide care to the kids suffering from some of the most severe kinds of diseases and illnesses. The compassionate and qualified caregivers are appointed to tend and oversee the courageous children, some of whom are too young to be in this kind of suffering, and give them the much needed health and medical care. Aside from assisting both the families and the patients, they are also loaded with daily administrative tasks, billing, and managing ambulance. Ambulance tracking system in a hospital is made easy with the help of GPS trackers.
Scroll down for video
What Is an Ambulance Tracking System?
In a typical children's hospital, different kinds of vehicles are being used and managed every day. But this article will particularly discuss about ambulance. Ambulance tracking system in a children's hospital uses GPS location-tracking technology like Trackimo to know where a particular ambulance is located at any given time. It also tracks the ambulance's mileage, driving behaviors, as well as the time and place of every stop it makes.
The GPS tracker in ambulance tracking system allows ambulance to arrive at the accident scene quickly and transport patient to the hospital without delay. The tracking device also logs driving activities that are essential in evaluating driver performance—for example, the device issues an alert if the ambulance driver is driving recklessly, and it also shows if he's in the designated area where hospital management can reach him in case the driver is needed.
Ambulance Tracking System Using GPS device
An ambulance tracking system with real-time GPS tracker transmits information that the public can view through their desktop or mobile devices like smartphones or iPads. People who need the service of the ambulance can log in on their devices and see which of the ambulances is situated near their location and monitor its movement.
Children's hospital management can retrieve and view GPS historical data any time. If they want, they can opt to activate a GPS feature that will issue an alert the moment an ambulance arrives at the scene and know the estimated time of its arrival at the hospital, allowing them to prepare the necessary equipment in advance in case an immediate procedure is needed.
Ambulance tracking system is one way for children's hospital to increase their efficiency. Although this is not the biggest challenge a hospital is facing, this can make things easier for everyone including the doctors, nurses, caregivers, and even the patients. Every children's hospital needs to utilize their assets to help sick kids mend and live longer.
Watch the videos below