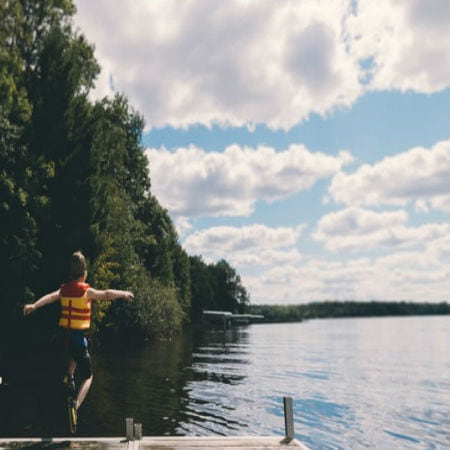 Losing a child is a terrible thing that can happen to any parents. This usually occurs in the market, malls, fairs, or any place or events where a large number of people gather. During these instances that criminals strike and use the crowd to cover their bad intentions, parents have a hard time locating their child. Keeping your child safety with GPS tracking devices are very useful in every situation such as this.
Keeping Child Safety with GPS Tracking Devices
Locator devices or GPS trackers are gadgets especially designed for kids. Its tiny size and lightweight materials make it easy for children to carry the device with them. It can be worn as a bracelet, watch, or attached as a key chain in the bag, or clipped into the pocket.
The GPS device acts as a receiver of data transmitted by the satellite. This information is then converted into an SMS or e-mail notification. Another method to track the real-time location of the user is to go online. On the Web site, real-time location details of the user are shown in the map.
Scroll down for video
These are just some of the situations where parents can benefit from using GPS tracking device like Trackimo who help you keep your child safety, a quality tracking device that has all the essential features needed in a tracking device to monitor their kids:
Toddlers are naturally curious wanderers plus they might not remember the way to your house. But if they are wearing the device, you can quickly get them before anything happens to them.
Teenagers are known to speed-drive, stay out late, and purposely forget to inform their parents about it. But if their vehicles are equipped with a GPS device, you no longer have to call them to ask where they are. You can see their current and past location by logging in to the Web site.
Useful for caregivers and families in monitoring their elderly who have memory problems and keep forgetting their way back to your homes.
Women too benefit from using the device. When going out alone, especially at night, it's important to let your family monitor where you are going.
The device is an excellent anti-theft device. Equipping your car or other expensive properties with GPS device prevent your properties from being stolen. It can also help you recover stolen properties.
The GPS system is being used by many schools for the safety of their students by installing it on their school fleet.
Indeed, the benefits GPS tracking units offer are limitless. What's more, it comes with several great and useful features too:
SOS button—this special button works as a panic button. Tell your child or the user to push this button if they need immediate help. Once the button is pressed, it will trigger an alarm which the guardian will receive. Some devices have an option for an emergency call when SOS button is squeezed.
Speed delimiter—a very useful feature for parents with a teen driver. This feature allows parents to set a speed limit to the vehicle their teenager is driving. Parents will receive an alert notification if the vehicle goes beyond the approved speed limit.
Health monitoring—aside from real-time tracking, some devices also offer monitoring of body temperature, heart beat, blood pressure, etc. This functionality allows parents to monitor not only their kid's whereabouts but also their well-being.
Watch the videos below