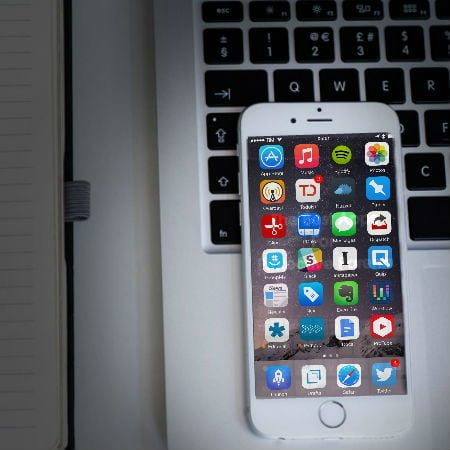 Parents always feel the need to know where their children are at all times so the Child Safety App is the best for protective parents. If you're one, then you too probably worry about their safety constantly, no matter how old they get. Of course, there is no way to control where older teens go, but if you could, you would always want to monitor their safety, especially those who may be too young or too fragile to take care of themselves.
If you're the type of parent who can't keep still if you don't know where your kids are or have been a parent long enough to know that kids are not always trustworthy, a child safety app is something you must get.
Best Examples of Child Safety App Parents Should Get
There are a few child GPS tracking apps that can help give you peace of mind. Here are some of them.
Scroll down for videos
Find My Kids—Footprints
This child safety app uses real-time GPS. It helps you keep track of your child and automatically locates them with the help of their phone. When traveling alone, you can also confirm that they are at a specific destination; or if they're with friends, they can confirm their locations to each other.
To ensure safety, location information is never shared with anyone else other than those who have permission to see it, and data are saved for later review. The child safety app is free, but parents need to purchase a subscription for the tracking feature.
Download Find my Kids – Footprints on the App Store
FBI Child ID
Created by the Federal Bureau of Investigation (FBI), this child safety app allows parents to store their children's photos as well as basic information such as height, weight, hair and eye color, and age for quick access in case they go missing. The data are stored on the iPhone and are always accessible whenever the authorities need them.
Among the notable features of this child safety app are its safety tips, checklists for what to do in case your child goes missing, and shortcuts for 911 or the National Center for Missing and Exploited Children. Parents can e-mail the necessary info immediately to law enforcement agencies in case something bad occurs.
Download FBI Child on the App Store
Family Tracker
Aptly named, this child safety app tracks not only your kids but your entire family. It keeps tabs on anyone, but only if the other accepts the one-time tracking request. The app uses a built-in messaging system that is separate from the standard SMS messaging, allowing you to contact family members and see if they have received and read your messages. You can even get your kids' attention by setting their devices to play a "loud, annoying siren."
For every device you wish to track, however, you need to buy the child safety app separately, although an optional subscription service is available to view and export GPS data.
Download Family Tracker on the App Store
Sex Offenders Search
Moving to a new neighborhood can be a challenge, especially if you have tiny tots who could fall prey to a sex offender living across the street. But with the National Sex Offender Registry app, you only need to activate your phone's GPS and search offenders by name, address, or zip code. The results will then be displayed on an interactive map, just click on a location for more details like photos, names, addresses, and even a list of offenses.
Download Sex Offers Search on the App Store
Get Sex Offenders Search on Google Play Store
iCam—Webcam Video Streaming
This child safety app has been featured on a few shows including Today, CNN, and Good Morning America. This made waves in media because the app allows you to watch live video feeds from any room in your house through your smartphone. You just have to make sure your room has computers and webcams compatible with the app's software. The developer website has full instructions for use and a short list of cameras that it cannot support for you to check before you start downloading.
Download iCam—Webcam Video Streaming on the App Store
Get iCam—Webcam Video Streaming on Google Play Store
Alarm.com
House alarms are necessary, especially these days when danger lurks around every corner. Get real security system with mobile monitoring. Arm or disarm your alarm system remotely, control your light sources, and even watch live and recorded videos through installed cameras.
Parents can get alerts about the happenings inside the house. Once your children arrive home from school, you will have a way of knowing what they are actually doing during their time off. For instance, you can check whether or not they are poking around in places that they shouldn't, like the medicine or liquor cabinet, or if someone changed the thermostat or left the garage door open.
A subscription is required for the service, and the app works with certain hardware. The pricing of the child safety app varies, depending on the specific services you are looking into; however, there are different services available from retailers (the company does not allow direct selling to the general public). Learn more from their official website for details.
Download Alarm.com on the App Store
Get Alarm.com on Google Play Store
Karavan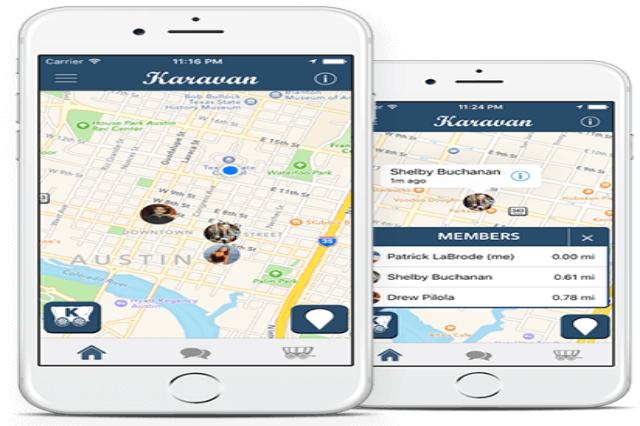 Although Karavan's main use is getting real-time location of group of friends, it's still one of the best applications for tracking loved ones. With Karavan, you can group up your family members so you get their location on a map. Also, every Karavan user will be required to type in a unique security pin set by the leader to keep unknown individual from joining.
The app is super easy to use. You can quickly and easily tap the avatar for each Karavan member to see their current location and how far away they are from you. Aside from that, the app promises less battery consumption for better user satisfaction. Keep in my mind that Karavan is only available for download in the App Store.
Download Karavan on the App Store
Parental Control App—Kidgy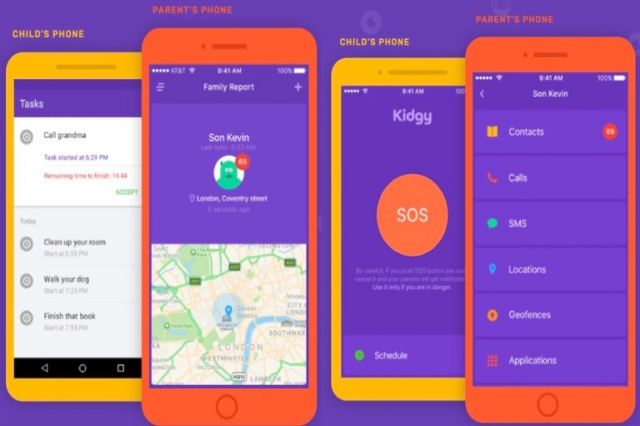 Kidgy is an amazing parental control app. It gives parents a control over what their children can only do online by monitoring their Internet activity, restricting access to sites and applications, and even viewing their social media accounts. This way, Kidgy can help parents protect their kids from the sinister forces that sit on the Internet like cyberbullies and child offenders.
Not only does it provide control over a child's digital footprint, but it also offers great location sharing services. With Kidgy, every parent will have peace of mind as they go to work since they have a way of knowing their kids' physical location with just one tap of the in-app panic button. Apart from that, parents can mark off-limit areas and receive alerts whenever their kid is nearing the vicinity.
The app can be downloaded by both Apple and Android users for free. There are also monthly plans that parents can purchase if they want to use more of Kidgy's functionality.
Download Kidgy on the App Store
Get Kidgy on Google Play Store
Zenly 
One of the best things about Zenly offers is that it is absolutely free. Perhaps the leading real-time location-sharing application today, Zenly offers more than just a live sharing of location. It also has added features such as group messaging and stealth mode to devices. Another salient feature of the app is the battery percentage monitor. It gives you information on a person's mobile battery percentage so you get an idea as to why your son or daughter is not answering your calls or replying to your messages.
Download Zenly on the App Store
Get Zenly on Google Play Store
Life 360
Just like Zenly, Life 360 offers GPS location sharing and private group messaging. The interface of Life 360 is pretty simple to give parent users an easier time when tracking their kids. It can be downloaded for free, although the features would be very limited. There are available monthly subscriptions, some of which give you access to helpful features such as lost or stolen phone locator, roadside assistance, and more.
Download Life 360 on the App Store
Get Life 360 on Google Play Store
Download from Windows Phone Store
With these ten amazing apps, you can save your kid from potentially dangerous situations by checking in with their physical location from time to time. Installing these apps is one of the better ways to keep your child safe. You know what they always say, prevention is better than cure.
Watch the videos below
Let us help you. We'd be delighted to answer any tracking questions you have or discuss the options in more details.