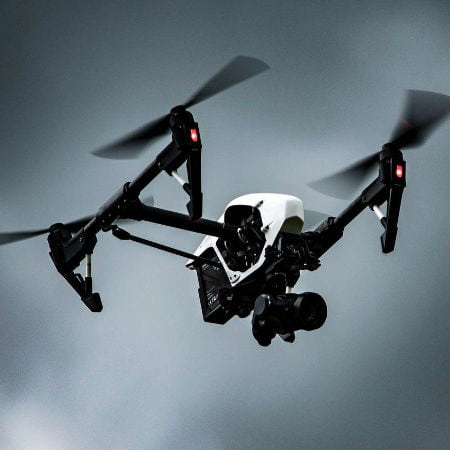 On Wednesday, March 23, 2016, a bill regulating the use of drones in New Hampshire was passed by the New Hampshire House by a vote of 251-114.
The bill called HB 602 is divided into two sections: regulations on use of drones by the public for private or commercial reasons and regulations and restrictions of use of drones by government and law enforcement.
Senate is yet to clear the bill and it hasn't been signed by the governor.
"I don't see problems with complying with these new regulations," said Rick Spitz, owner of SI Drones, one of a handful of commercially licensed drone operators in the state.
"Our business policy already follows strict FAA rules and we always obtain the prior consent of any property owners we are doing business with or for," Spitz added. "Hopefully these regulations will help make the public more comfortable with new drone technology, knowing that safeguards are in place."
Scroll down for video
New Hampshire House Pass Bill Regulating Drones
Spitz said New Hampshire has a strong tradition of respect for personal privacy and liberty and that the proposed regulations align with these values, especially as they pertain to use of drones by police and government agencies.
"With respect to use of drones by ordinary people and companies, again personal privacy is protected in these regulations," he said. The rules prohibit aerial surveillance and "recognizable" photography of people.
The rules are consistent with existing FAA regulations and they do not undermine the FAA rules in any way. They ban drones from carrying weapons, they restrict operation near airports, and they regulate operation near critical infrastructure.
The bill demands that drones should be tagged with basic identification. The FAA requires that all drones weighing more than 0.5 pounds must be registered on the FAA Web site dedicated to drone registration and all drone owners must obtain an FAA number, which should always be fixed to the drone. The bill states that no drone must fly at a height lower than 250 feet without permission.
"I interpret this to mean that drones may overfly private property in New Hampshire if they are at least 250 feet above ground level but under the 400-foot FAA altitude limit for drones," said Spitz. "This would be needed to allow for a future in which companies like Amazon could provide delivery services when future FAA regulations permit."
Sponsor of the bill, Rep. Neal Kurk, R-Weare, said it balances the protection of privacy with the concerns of private drone manufacturers and "the many wonderful uses that drones can bring us."
"The bill protects us from some of the bad things that drones can do but allows the industry to flourish," he said, noting that in "some countries," drones are used to deliver pizza.
Explaining the bill, Kurk said, "If the police and law enforcement are going to use a drone to track a suspect or as part of an investigation, they have to get a warrant." Kurk said. "But if the University of New Hampshire wants to fly a drone around to take pictures of moose, this bill has nothing to do with that.
"The private sector—individuals and businesses—can use drones any way we want," Kurk said. "But we can't follow and track people as there are recognizable faces or stalking or harassing or on the inside of buildings where people have a reasonable expectation of privacy."
Watch the video below