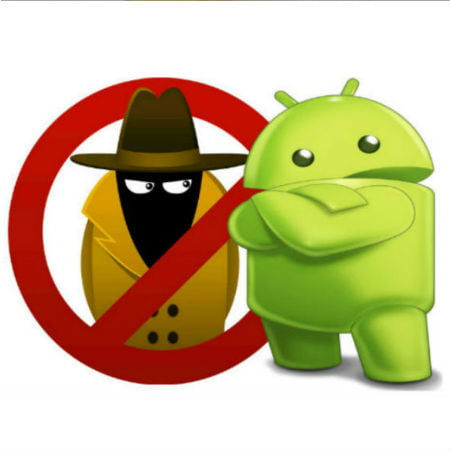 Do you feel like someone is spying on you? If you've checked your Android phone and noticed some anomaly, like your battery draining faster than usual or your Internet constantly freezing, then you're probably right. Privacy is the main issue with smart technology, anything that you store in your phone like photos, contact list, text messages, and even your phone conversations are now accessible by others. They can get access through a hidden app installed on your phone. Check out this list of anti-spy apps that can help you protect your phone from being spied on.
These anti-spy software will clean your phone of detected intrusive applications.
Scroll down for videos
List of Apps to Prevent Your Phone from Being Spied On
1. Anti Spy Mobile Free
AntiSpy Mobile is an anti-spyware that will scan, identify, and remove spyware on your cellular phone. The app, which you can download for free, has an excellent detection system because it can detect even the newer and probably tougher spywares that are currently wreaking havoc on many phones today. If you upgrade to a higher version of the application, you will automatically receive a new background and high-speed scanner and get push notifications.
2. Anti-Spy Apps Detector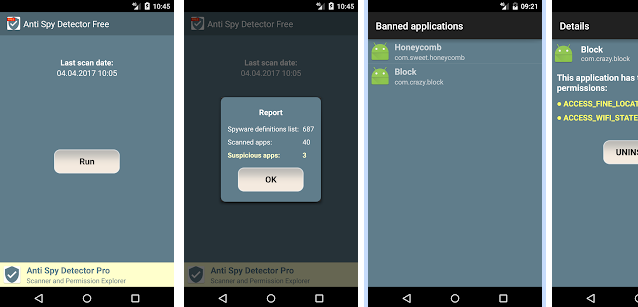 Anti Spy Detector helps detect and remove spyware applications on your mobile device.
With Anti Spy Detector (pro version), you can view a list of all required permits for
each application installed on your device.
3. Privacy Scanner (Antispy)
This app determines if your smartphone is being tracked. If your parents or someone installed a tracking app on your mobile phone, it means they can view and manage everything on your device, including your messages, phone calls, calendar, contact list, phone history, etc. But worry no more! If you have Privacy Scanner, spy apps like SpyBubble, eBlaster Mobile, UonMap Spy can be detected with just a few taps.
4. Anti Spy Privacy Protector (Guard and Filter)
This screen filter app helps maintain mobile security and protect privacy, as it brings in the safe zone by making it difficult to read your cell phone screen and spy over what one is doing on their phone. Hide your personal messages, emails, browsing history, and apps from those who are fond of peeking at your phone when they're sitting next to you with the app's screen dimmer privacy protection feature.
5. SMS/MMS Spy Detector
One obvious thing that can possibly happen to your phone if it is infected by a malicious malware is you keep running out of phone credit (prepaid) or you have unusually high phone bills (postpaid) and you know you're not a heavy phone user. That's because some spywares will send SMS/MMS without your knowledge, and the result is unnaturally high and unexpected phone charges.
Another solution to this problem is reverting your phone to factory settings. There is a drawback, though: you will lose all the important files on your device, including installed apps and games.
Watch the videos below