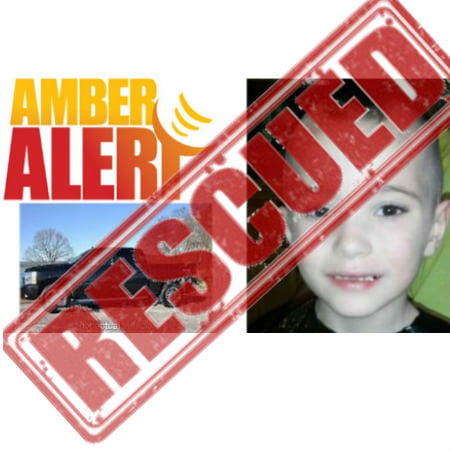 People do not usually get up in the morning expecting to save a life. In fact, rescuing a missing child is most likely the last thing on their mind as they prepare for the day ahead. But this does not mean that the news of missing children is not enough to wedge the heart of anyone who hears about it. It is a heartbreaking situation that has unfortunately become common nowadays.
Now say for example you happen to see these missing children in the streets accompanied by a complete stranger, what would you do? How fast would you react?
The people included in the following list bravely took matters into their own hands and did not hesitate to alert the authorities, saving the lives of these once missing children. Learn about their extraordinary act of courage below.
Missing Children Rescued By Amber Alert
Scroll down for video
2-year-old Ronnie Tran rescued by baby sitter
In this bizarre kidnapping case, two-year-old Ronnie Tran was abducted from his own home by his maternal grandmother but got rescued by AMBER Alert. Together with an accomplice, 65-year-old Vien Nguyen violently attacked and restrained the boy's mother, then left him with her family friend.
John Tuong came into the picture when he was asked by his sister to babysit her boyfriend's son. The next day, he was notified through an AMBER Alert about a missing boy named Ronnie Tran. Immediately noticing that it was the boy he was babysitting all this time, Tuong notified authorities and Ronnie was later returned to his mother.
6-year-old Kloe Donohoo rescued by a gas station employee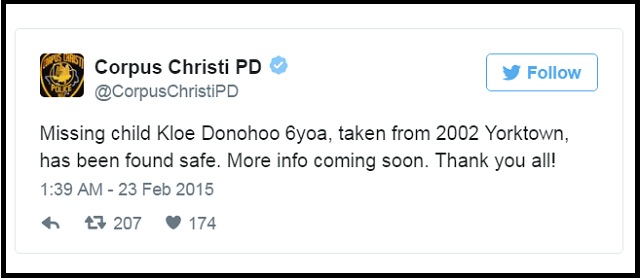 Another child rescued by AMBER Alert is six-year-old Kloe Donohoo was taken by 19-year-old Austin Carlin, a homeless man whom the victim's family helped in order to get by. Luckily, a gas station clerk immediately noticed her from an AMBER Alert and she called the police. The van Carlin had been driving was quickly tracked down and he was taken into custody.
As for the little girl, she was safely taken back to her grandmother's house.
Leah, 3, and Jordan Avila, 4, were rescued by police officers after the kidnapper's RV broke down
An AMBER Alert is essential for alerting law enforcement officers and civilians alike. In the case of Leah, 3, and 4-year-old Jordan Avila, they were rescued by AMBER Alert. It was issued by the time they were reported missing was a matter of life and death. The siblings were taken by their mother's relatives and the kidnapper's RV broke down. The deputies that assisted the stranded motorists noticed that the children aboard the vehicle were actually the ones missing. They were quickly tracked down in a nearby motel and brought home to their family.
3-year-old Bella rescued by a fast-thinking bystander
Three-year-old Bella Martinez was snatched by a woman when she was sleeping inside her father's vehicle at a 7-Eleven parking lot. It started when the stranger asked her father for a cigarette and, all of a sudden, jumped into his car and drove off with the toddler still inside.
As fate would have it, cupcake bakery owner Leslie Fiet spotted the SUV parked outside her store after noticing the AMBER Alert on her phone. She then heroically pulled Bella out from the backseat after noticing the young child was hyperventilating. Fiet was hailed a hero for her actions and the kidnapper was arrested.
7-year-old Nicolas rescued by pizza shop employee while on her break
Pizza shop employee Courtney Best was on her smoke break when she spotted the vehicle described in an AMBER Alert on her phone. The white Dodge Avenger was in the parking lot along with the missing boy Nicholas Gomez and his alleged kidnapper. The two walked into a dollar store, and that's when Best sprung into action. She discreetly followed the vehicle with her own car, and luckily, the kidnapper was arrested when authorities tracked him down as well.
Best, on her part, did not come to terms with what just happened.
"Cause, what are the odds? What are the odds of me looking at my phone?" Courtney said in an interview with KRISTV. "And I usually don't even look at AMBER Alerts, as bad as that sounds. I look at them and I don't really pay attention."
The suspect, whom the police identified as Channing Galbraith, was taken into custody and faced kidnapping charges.
More and more children have been rescued by AMBER Alert, making it a crucial factor when it comes to keeping kids safe. But it should be noted that not all abduction stories have happy endings like as the ones mentioned. Many children still face the danger of being forcibly abducted each and every day.
Parents need to take extra measures to prevent abduction from happening in the first place. Investing in a reliable GPS tracking system is a cost-effective option. Trackimo is one of the fast-emerging GPS devices in the market, and it comes with features such as setting perimeters and distress buttons for emergency situations.
Watch the videos below