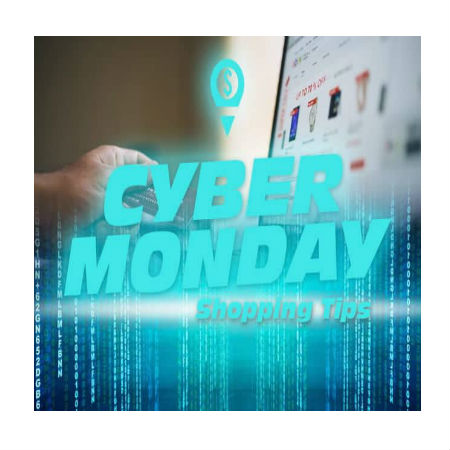 Thanks to marketing strategies in the past few years, Black Friday has become such a big shopping event that more and more people participate in every year. Although many retailers significantly improved security for crowd control, it is still not uncommon to see people fighting over the last boot, gadget, or GPS tracker at the mall.
However, the chaos that comes with Black Friday sales tends to turn off many other potential buyers, which is why many people end up staying at home unless they really need a new television, washer, or dryer. Sometimes fighting the crowds can be more trouble than they're worth this time of year.
Staying home during the big weekend sale does not necessarily mean that you will have to pay full price for your holiday buys and gifts. In fact, retailers around the globe offer Internet discounts for Internet-savvy bargain hunters for Cyber Monday, with sales and Cyber Monday shopping tips that help you shop for Black Friday prices in the comfort of your own home.
Cyber Monday Shopping Tips
These Cyber Monday shopping tips will help you make the most out of your holiday shopping without navigating through the chaotic crowds.
1. Set and stick to your budget
Before you start shopping, you should set your budget. Going shopping on Cyber Monday without a budget is a recipe for disaster. Decide how much you can spend for each person or item and stay within these bounds to avoid maxing out your credit cards or spending your mortgage payment on gifts, gadgets, and trackers.
2. Plan your shopping excursion in advance
Most, if not all stores, advertise their big sales in advance, especially those that extend past the Black Friday deals. Many have additional deals for Cyber Monday, which they usually highlight at least a week in advance. Browsing the Internet for the best deals usually takes only a few clicks, but doing so is worth the time and effort, especially for time-sensitive deals that you may not want to miss out on.
Most major retailers now have mailing lists that they use to transmit deals to their customers. Cyber Monday specials, in particular, are usually sent this way. When you join mailing lists in advance, you can count on the best deals delivered right to your inbox. Be sure to join mailing lists (including Trackimo) in October or early November to ensure that you get the important emails regarding their best prices.
Remember that the most popular items and the biggest discounts sell out the fastest, so it is important not to set your heart out on any specific item unless you are willing to set yourself up in front of the computer early in the morning. Plan ahead by having the addresses of your gift recipients at your fingertips to get a better chance of getting one of the hot holiday deals before anyone else.
3. Set up your accounts
If you already know which retailers you will be shopping with, then one of the smartest Cyber Monday shopping tips is to set up accounts on their sites before Cyber Monday hits. With your account, you can simply log in, shop, and check out, saving you a lot of time for your shopping convenience. Time is especially important when you're planning on getting things in limited quantities, so the seconds you can shave off can definitely be beneficial to you.
Scroll down for video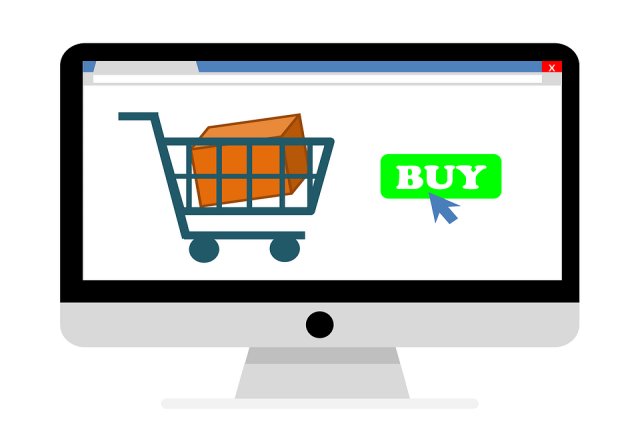 4. Scan deal blogs
Popular bloggers and social media influencers get advance notifications on sales so that they can be shared with followers. This strategy helps companies reach people who may not have them in their radar and excite current customers as well. Checking shopping blogs regularly also makes you more likely to be among the first few to know about discounts being offered on Cyber Monday.
5. Compare prices
When you see that an item on sale with one retailer on Cyber Monday, don't assume that it's automatically the best deal you can get. Instead of getting caught up in the excitement, take a moment to go to other websites to compare prices. Sites like pricegrabber.com also makes this easy so you never have to miss a great sale ever again. Also one of the must-remember Cyber Monday shopping tips is to take into account the shipping costs. Some stores allow customers to pick up items that they buy online, while others offer discounted or free shipping. Knowing these options in advance can ensure you get the best discounts when you make your purchase.
6. Use a rewards site
A list of Cyber Monday shopping tips isn't complete without the mention of reward sites. Rewards sites pay their customers for online activities and are paid a percentage of the sales that go through their affiliate links. By using one or more of these sites on Cyber Monday, you can get your money back on gift cards or cash via your PayPal account. It does not usually cost you anything to join these sites, and well-established companies with strong reputation in the online community can further help you save up on your shopping costs.
7. Seek out coupon codes
When planning your Cyber Monday shopping, visit stores where you plan on buying from. this way you can scan the items for ease of use and see if they have a promo code box, which can add more discounts and allow you to save even more money. Some promo codes don't work on Cyber Monday, but few of them might, so hold on to them. Stacking codes is a technique that savvy shoppers use throughout the year, and stores that allow this on Cyber Monday offer additional advantages to their customers.
It's All About the Savings
Cyber Monday offers come only once a year. However, if you set your budget, research all the sales, and strategically plan your day, you can get exactly what you want for significantly lower prices. Make sure to follow all these tips and don't forget to use coupon codes when you shop to increase discounts! Be prepared when spending your money to make the holidays more special for you and your family.
Watch the video below